Maths
Daily Maths Lessons:
As of today (11/05/2020) the White Rose material online is no longer all free to use. The videos are still free to access online but a subscription is needed for the worksheets and answers. As a school, we have that and have checked with WRH and they are giving permission for schools with subscriptions to place the necessary materials on their school webpage for parents to access. Below we have uploaded the relevant materials. More materials will be added on a weekly basis.
Week 4 Materials
Week 5 Materials
Use: https://whiterosemaths.com/homelearning/
Maths Games and puzzles:
Use: https://nrich.maths.org/fortwo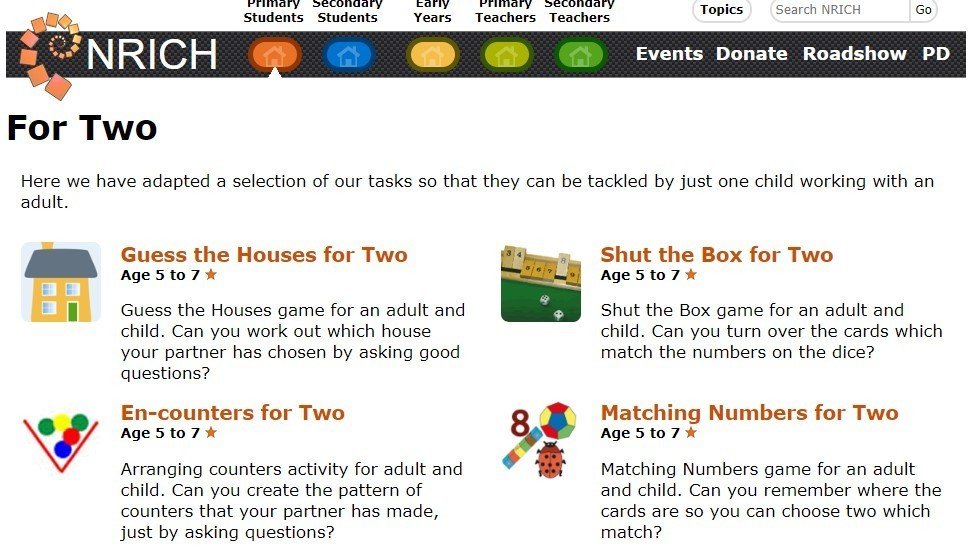 Nrich have adapted a selection of their tasks so that they can be done one child with an adult. They give an age guidance to help you to choose. You may need some resources at home in order to play some of them.
TT Rockstars:
Use https://ttrockstars.com/ or download the app.

Starting after Easter I will set weekly Times Table Rockstar battles between the sets, between boys and girls and between year groups. Go on each week to contribute to the battle.
If your child has forgotten their login then please phone or email the school office rather than TT Rockstars directly.
TTRockstars Interform
Three more weeks of lockdown brings Hill View Junior's first Interform Battle of the Bands. Children will compete within their register classes against other register classes in their year group with one battle each week. Battles start at 9.00am and run until 5.00pm on the last working day of the week (Fri or Thurs). Round one begins MONDAY 20th APRIL at 9.00am.
Current league standings will appear here once the first round has been completed.
Log in to your Rockstar account now to find out who your class is battling this week.
Good luck to all.
Twinkl Interactive Home Learning Links
Parents/carers will need to create a free account to use the resource links.
Click on the activity on the pdf file and it takes you to a webpage called Twinkl (we use in school). The activity cards will probably need to be printed but Powerpoints can be downloaded and viewed/discussed.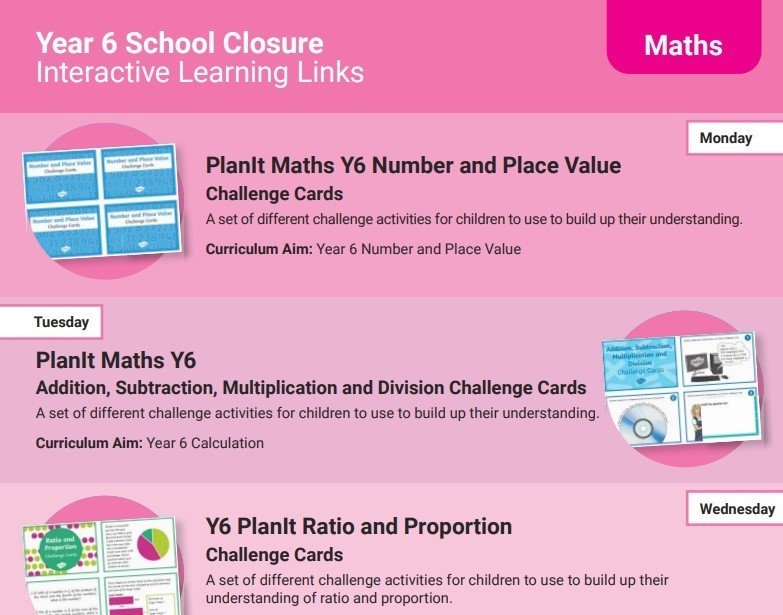 Other suggested web pages for interactive games or teaching tools:
http://www.primaryhomeworkhelp.co.uk/maths/index.html - needs java and flash
Year 6
Have their revision booklets which can also be worked through and to keep their calculation skills sharp could use:
https://myminimaths.co.uk/year-6-arithmetic-practice-papers/ for free arithmetic practice papers.