Work From Home
Come and look at some of the fantastic work that our children have been doing during lock down!
Can you spot yours?
If you haven't already emailed us with your pictures,
then why don't you do it now!
Michael (5PH)
Michael has been working hard at home in his new school uniform!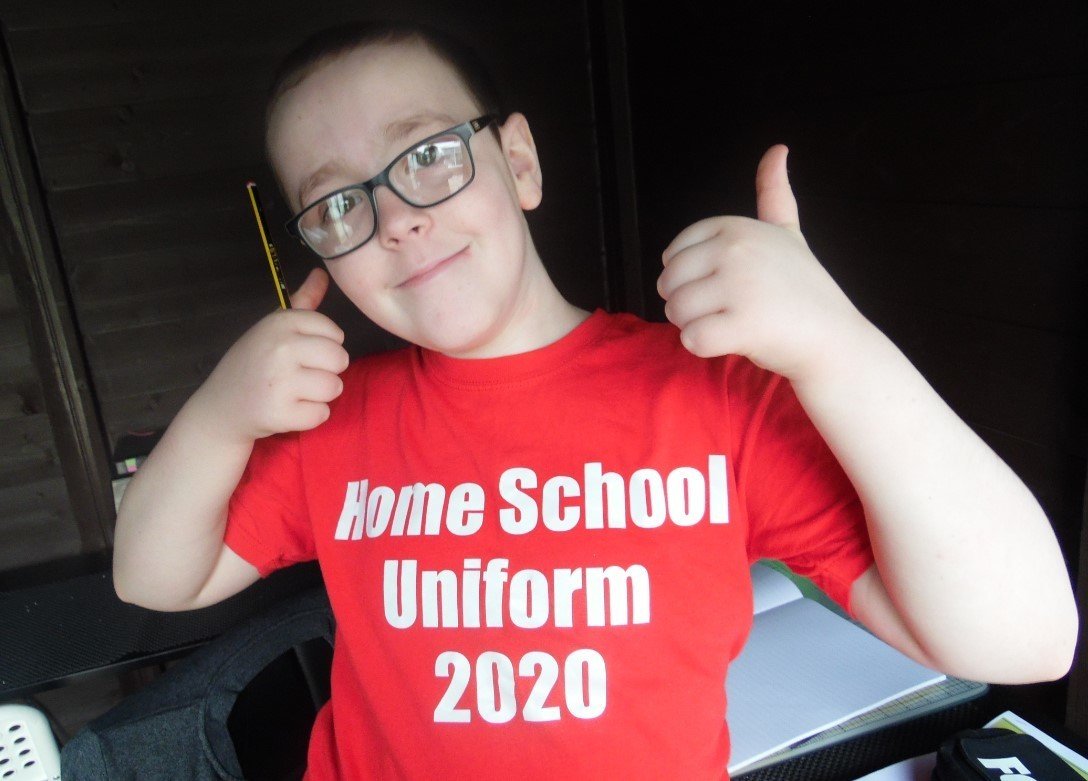 Ruby (5TS)
Ruby has been having mammoth baking sessions during lockdown! She has used her movie making skills to create this fantastic video, which would envy the most experienced advert makers, to promote her skills! What do you think?
Daniel (5PG)
Daniel has been doing some super fraction work while he's been at home, as well as keeping fit and playing football with his dog.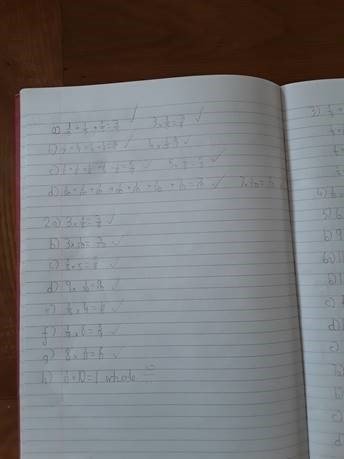 Archie (5TS)
Archie has been working very hard on his maths which is fantastic to see. Well done!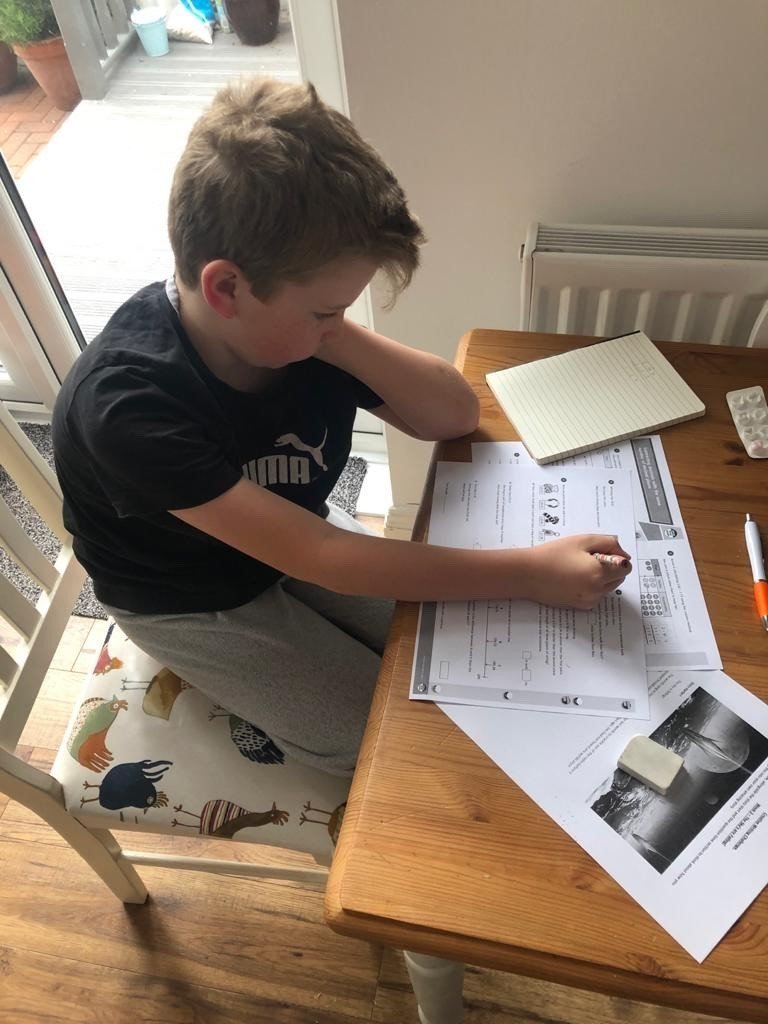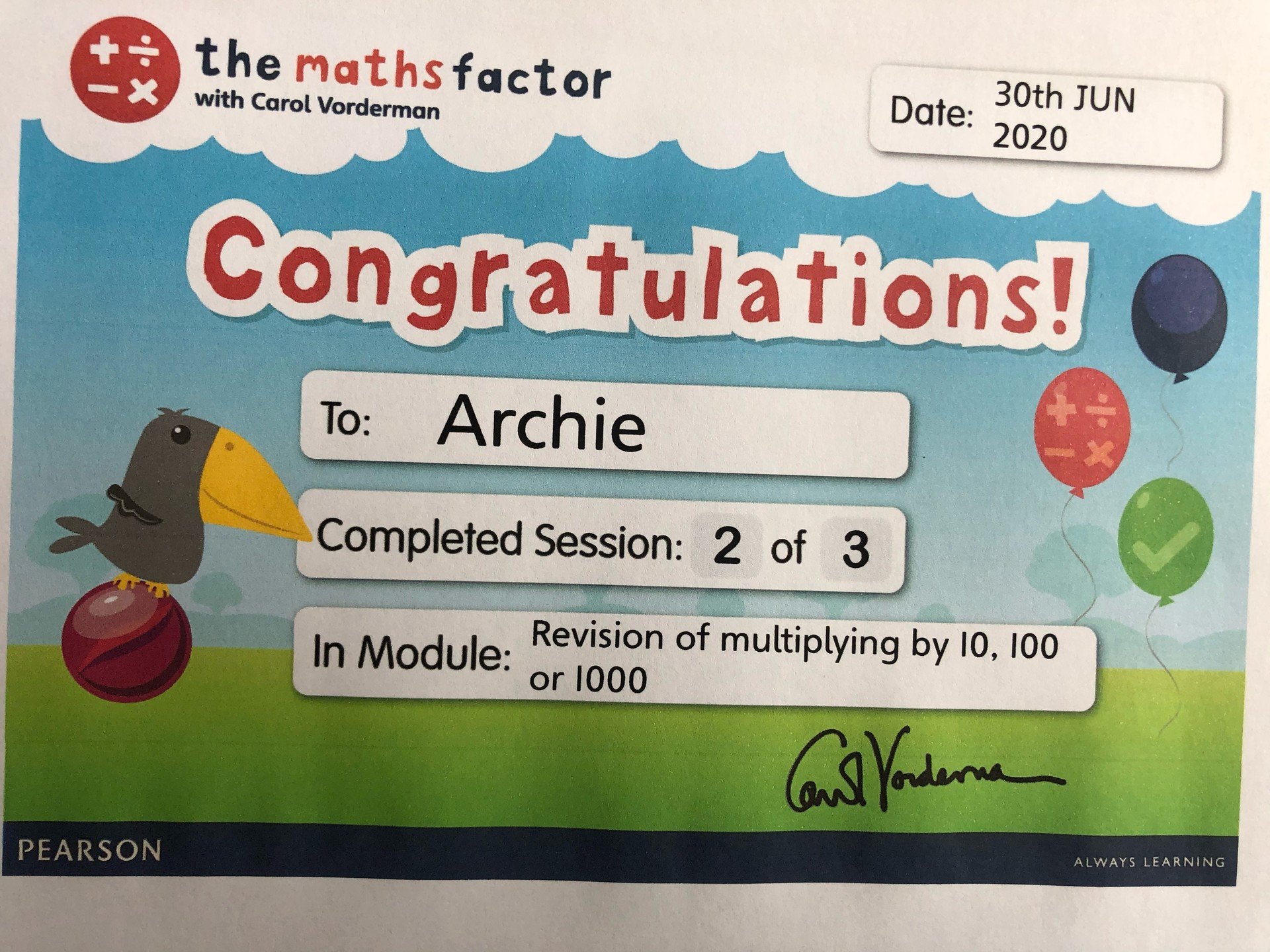 Harry (5PG)
After a walk with his family, Harry and his brother decided to do some historical research into the pedestrian Tyne Tunnel.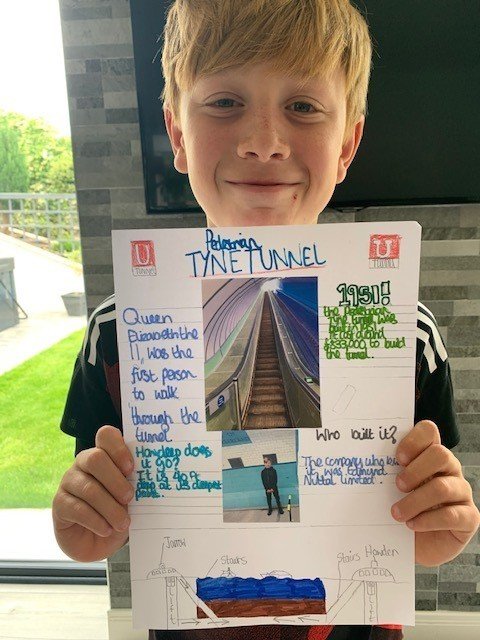 Abbie (5PG)
As well as doing some planting and getting fresh air, Abbie has been learning about the human skeleton.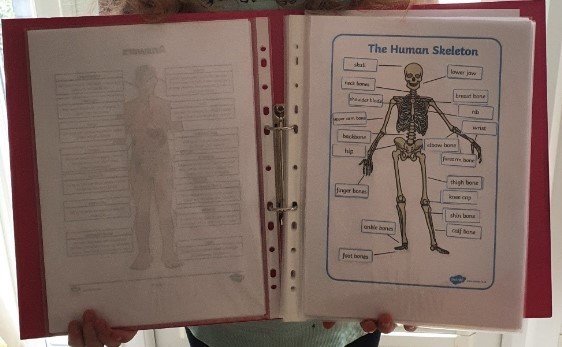 Katie (5PH)
Katie has produced a diary of one of her days at home.
Amelia (3HH)
Amelia has been busy growing strawberries with her dad - I bet they taste delicious.
Grace 5TS
Grace made this wonderful heart shaped pizza. I'm sure you'll agree, it looks delicious.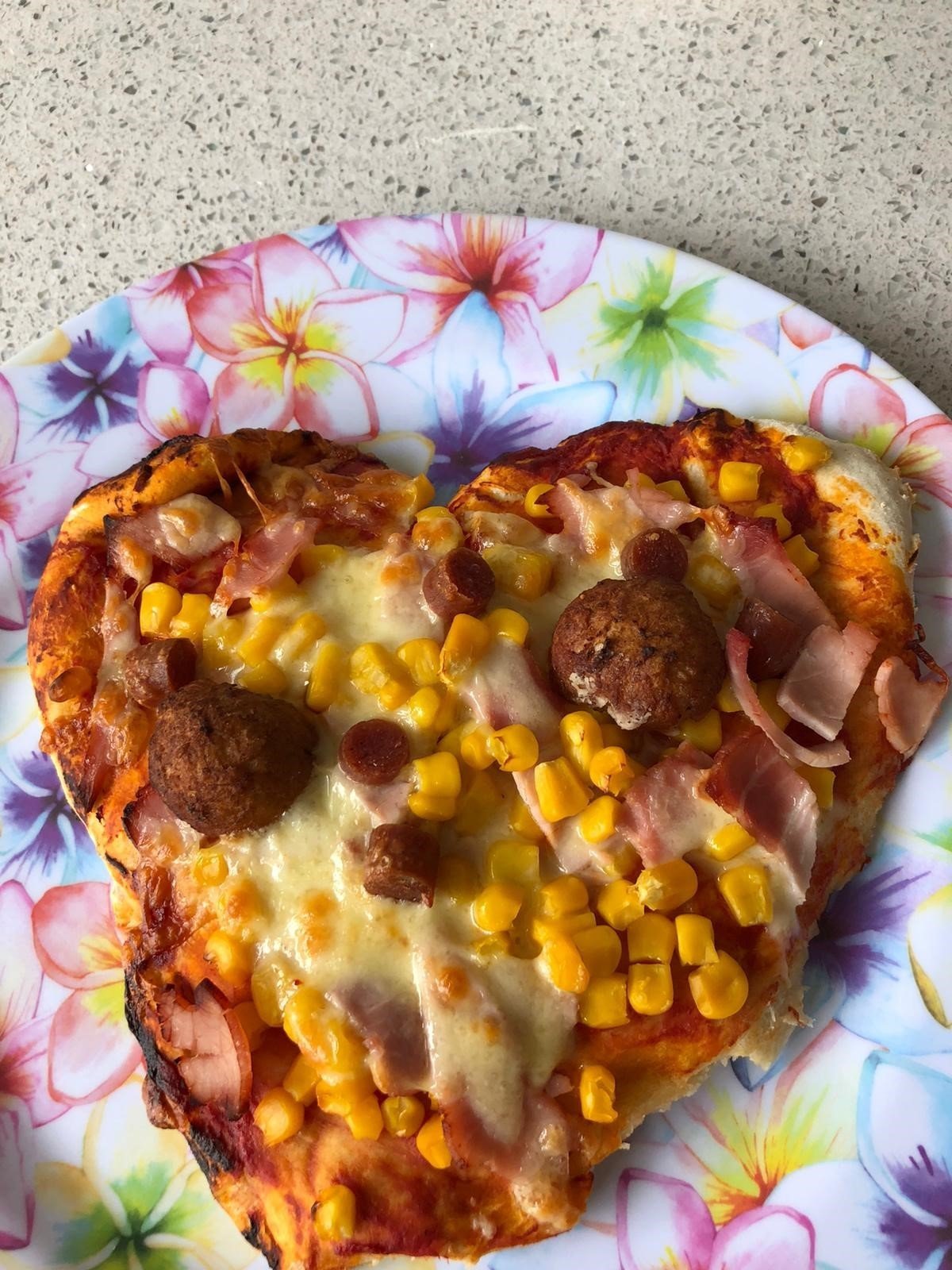 Thomas (4KO)
As well as practising his football skills, Thomas has been erupting volcanoes too! Well done Thomas!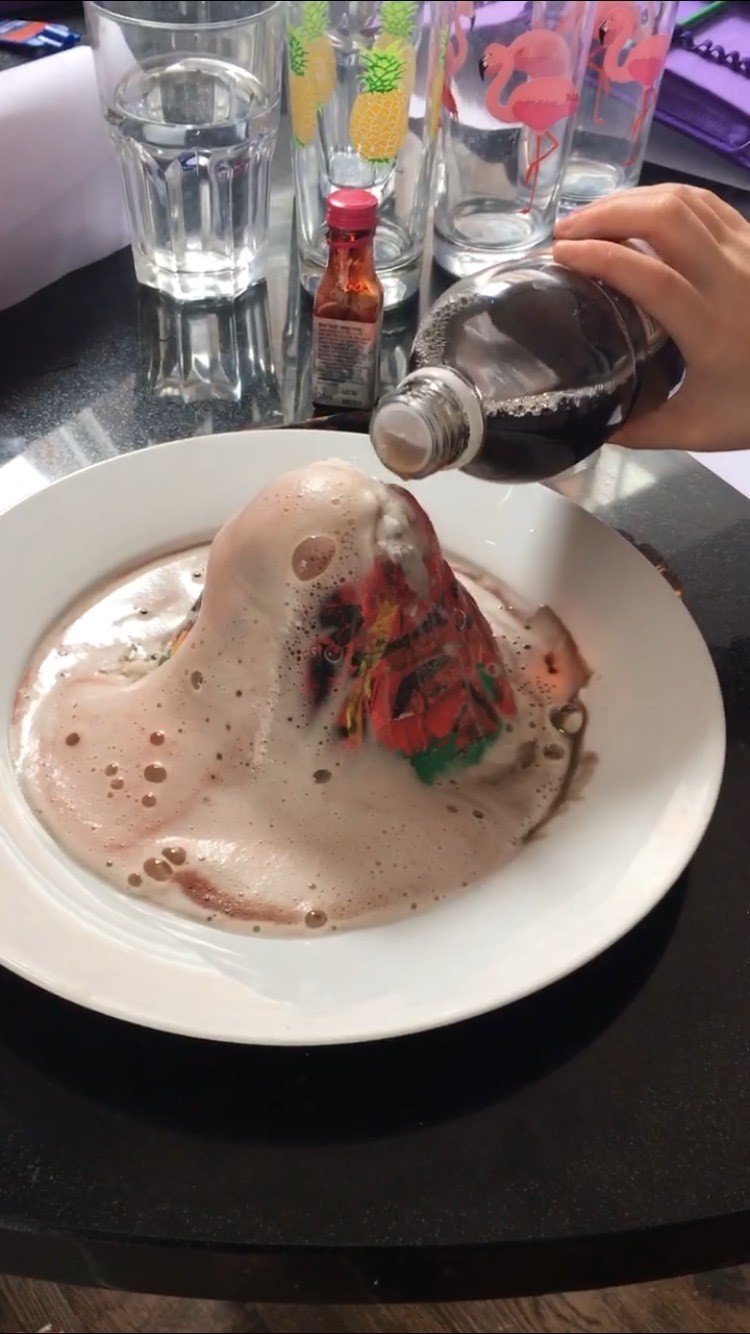 Max (5PG)
Max has been very busy at home. He used household objects and his science knowledge on forces to create a moving lift system. He's also made his own pizza using fresh dough! Well done, Max.
Aiden (3HH)
Aidan has been working hard at home to write a long story. He has tried very hard with the detail and using a variety of vocabulary! Well done Aidan!
Owen (5PH)
Owen has been completing a range of DT activities at home. Well done!
Hannah (4KO)
Hannah has had a very busy time, some the highlights for her have been dying her hair using tissue paper, helping around the farm and getting two new chickens which turned out to be cockerels!
Emily (5TS)
Emily has written a story at home called My World. I wonder what was included? We think the cat is trying to help her write it.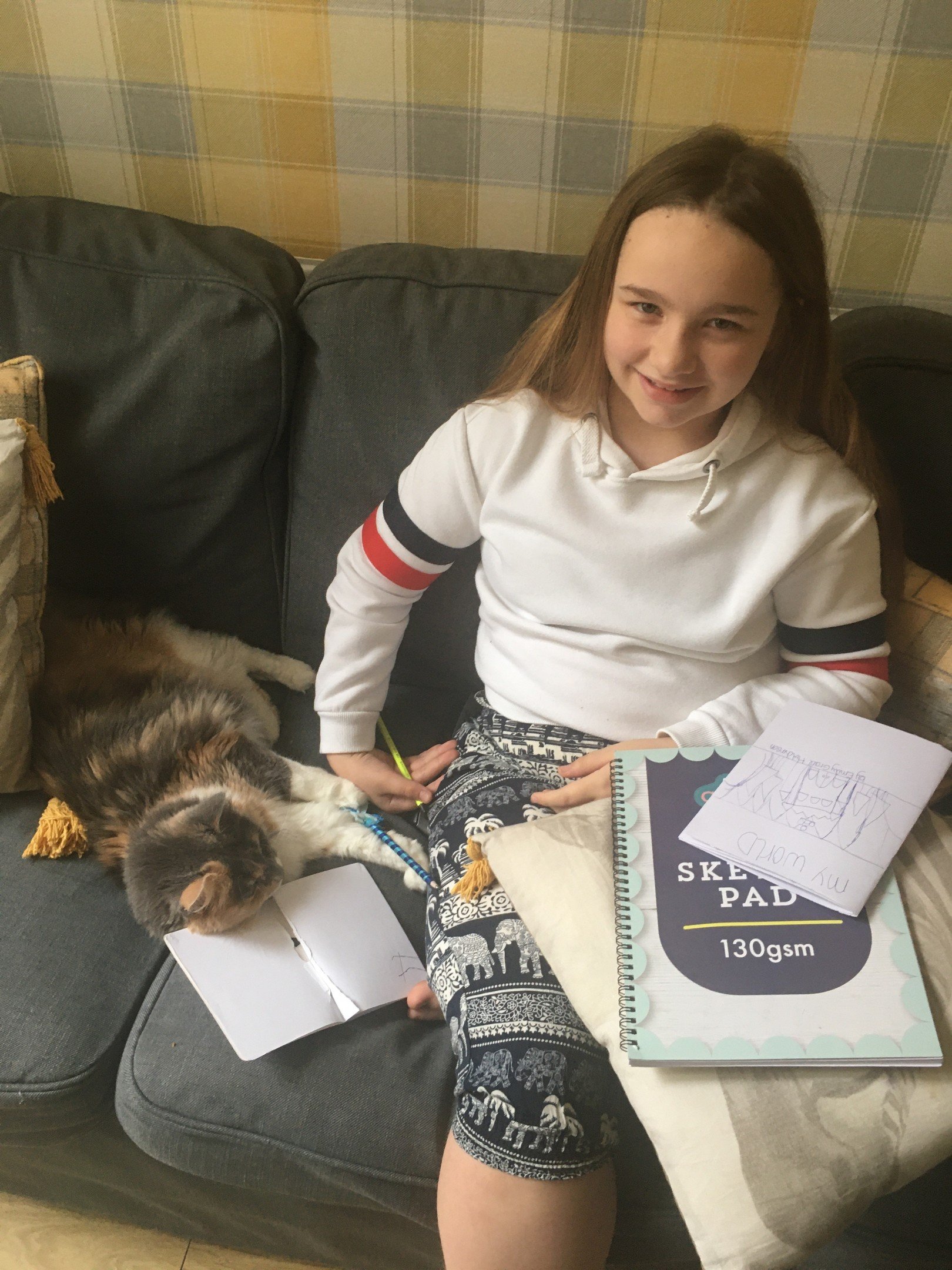 Euan (5PG)
As well as doing some English and maths each day, Euan has been practising his cooking skills and also made a marble run from cardboard. Those scones look delicious, Euan.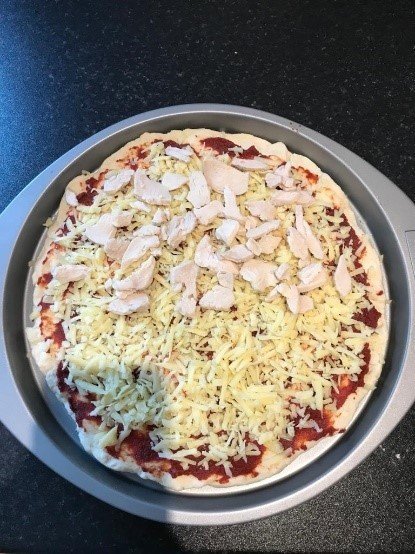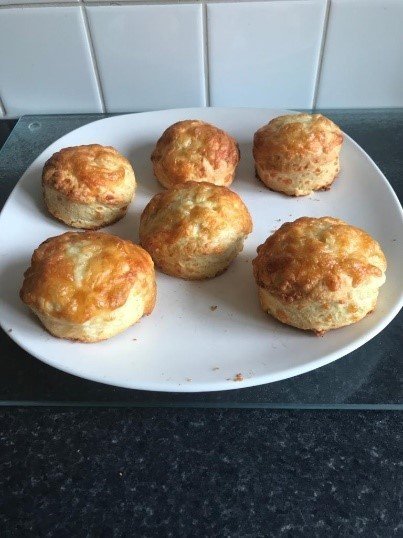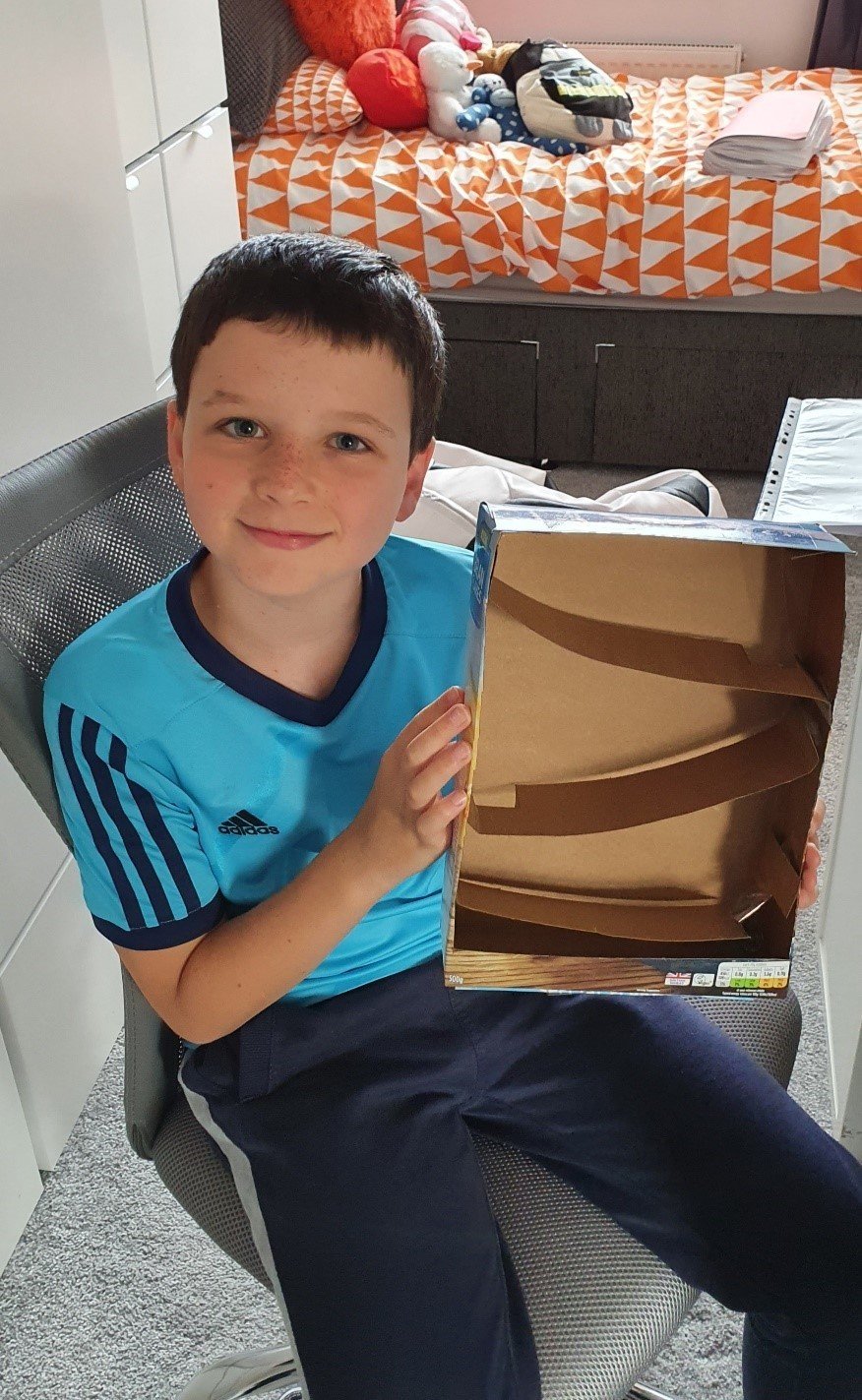 Erin (4KO)
Erin has been using Carol Vordeman's online work to keep her maths up to scratch. Well done Erin!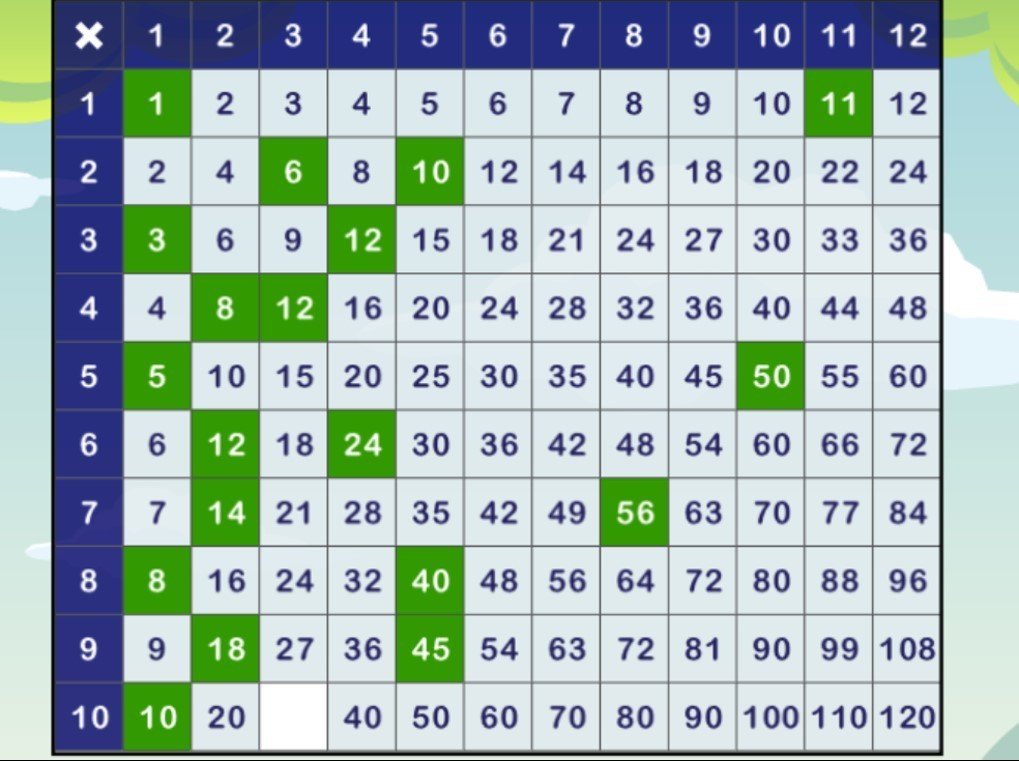 Kaylee (4JS)
Take a look at Kaylee's fabulous creation - a clay money pot! Wow! Well done Kaylee.
Maria (5PG)
Maria has done some fantastic English and maths work as well as many other things including enjoying reading her favourite books.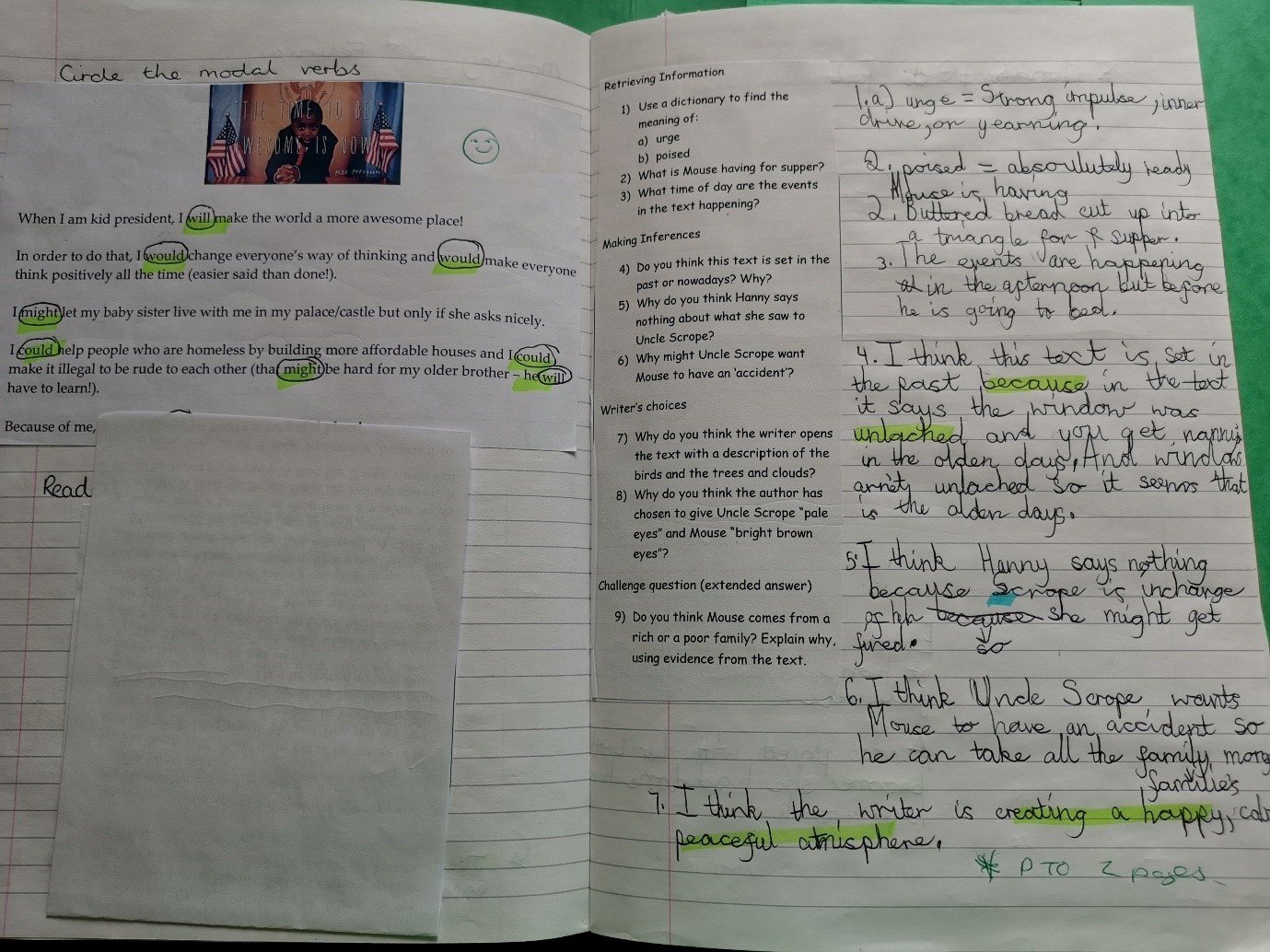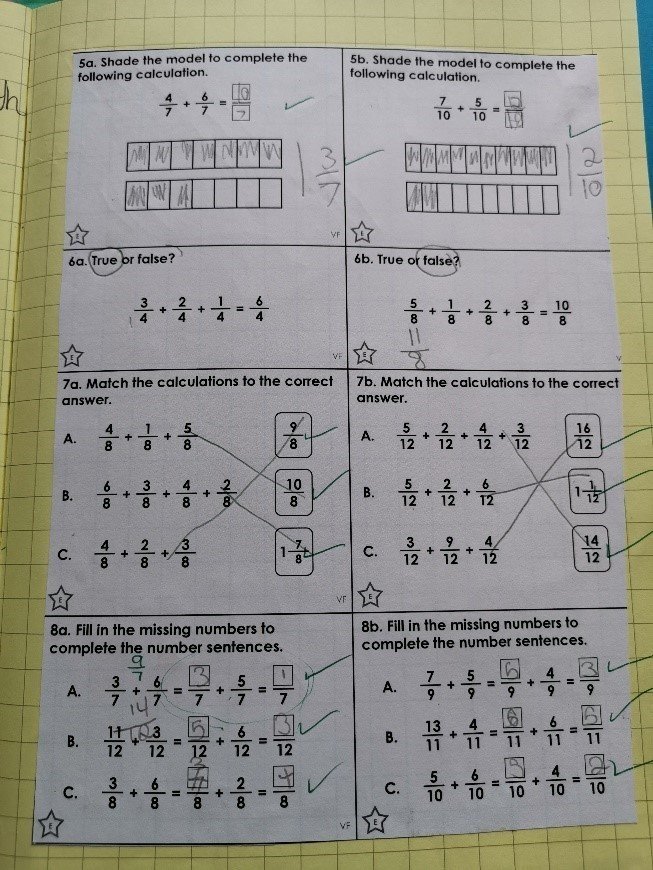 Ricky (4KO)
Ricky has been working hard while not at school. Keep it up, Ricky!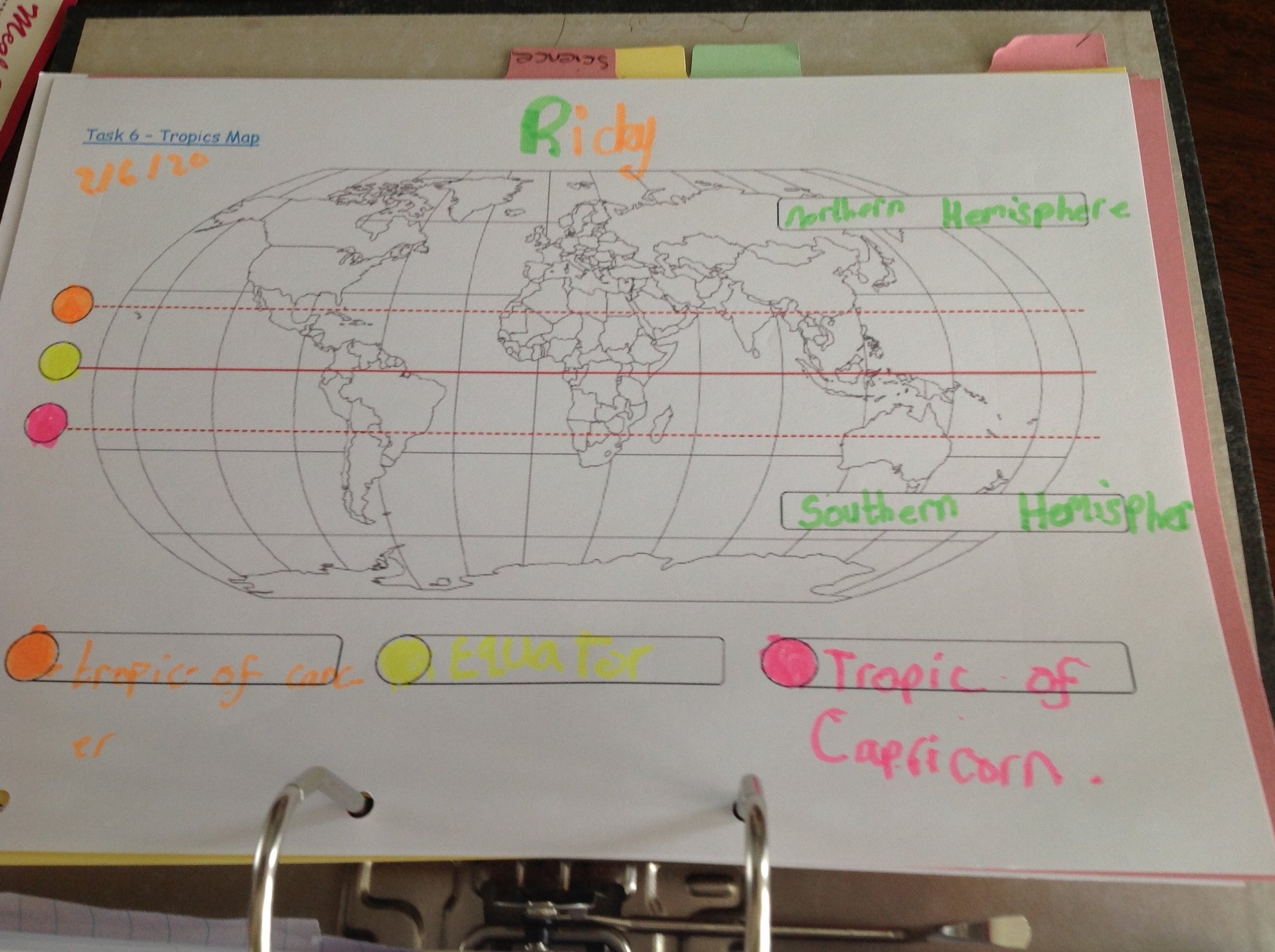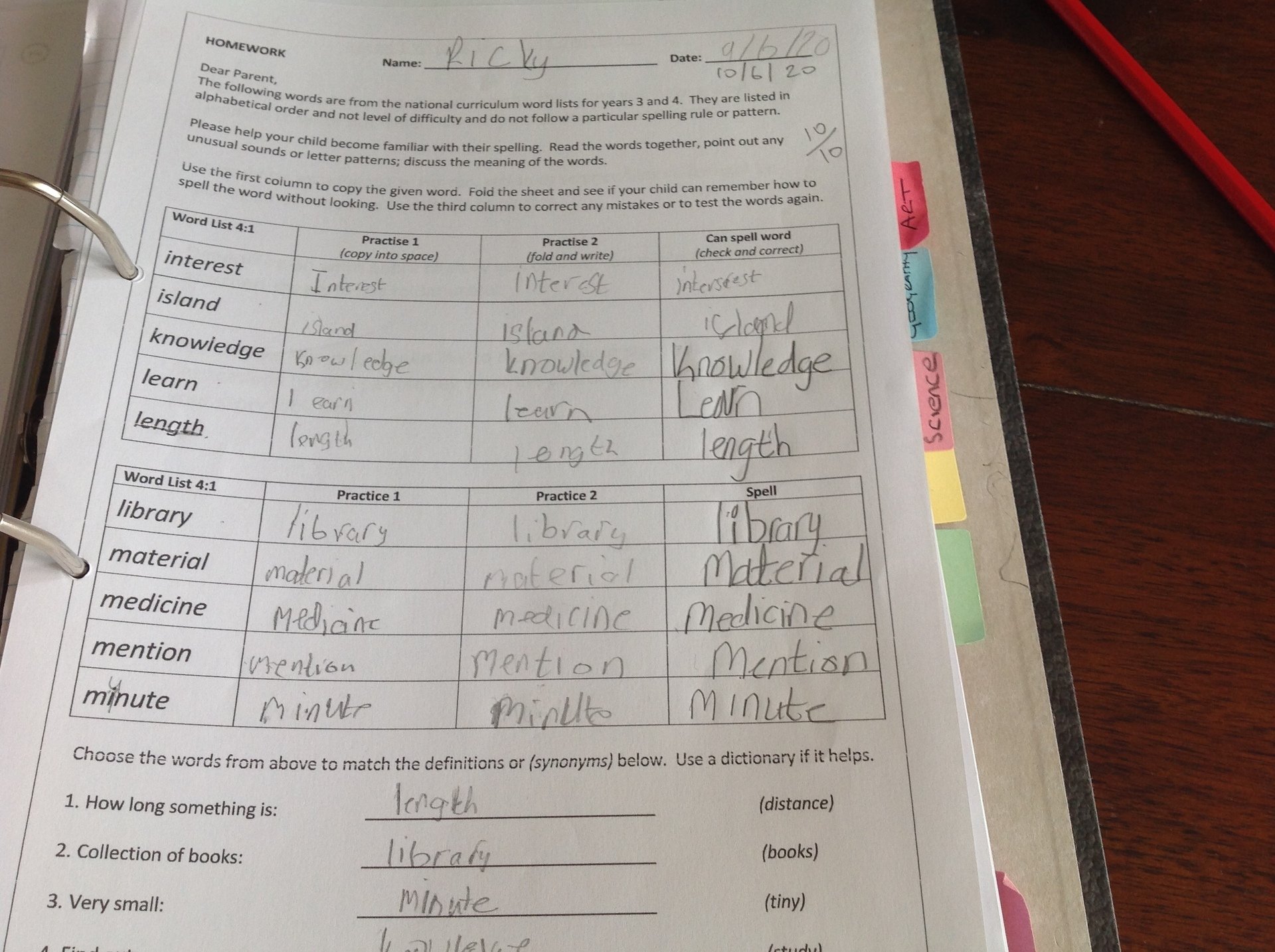 Charlie (6CF)
Charlie from 6CF has really enjoyed learning about Volcanoes! He has completed a range of different pieces of work about them and even completed an experiment to see what it is like when a volcano erupts. Great work Charlie!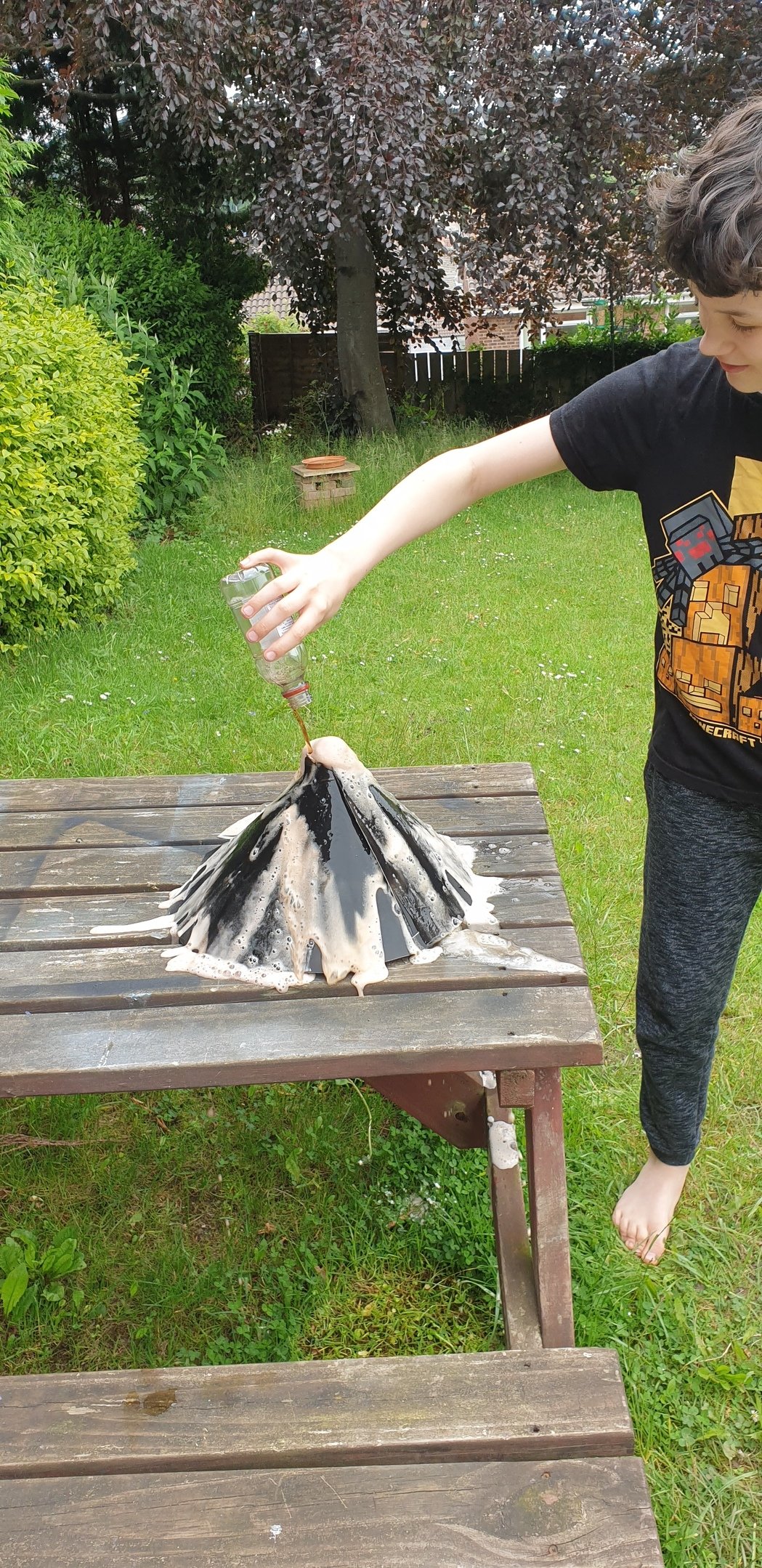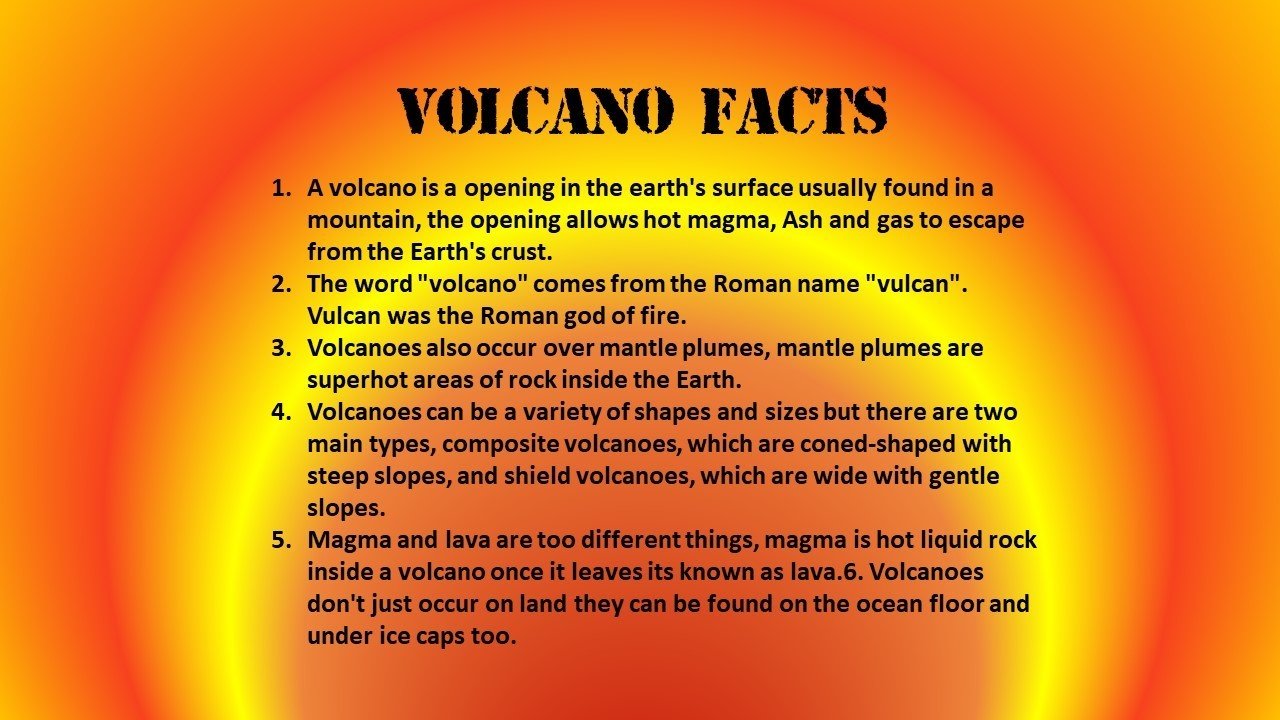 Jenny (3HH)
Jenny has been really busy during the lockdown: reading books, drawing and writing stories. Here are some pictures of her work.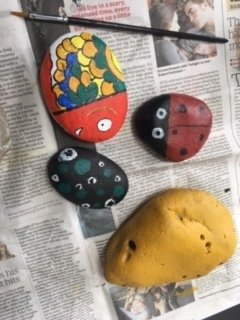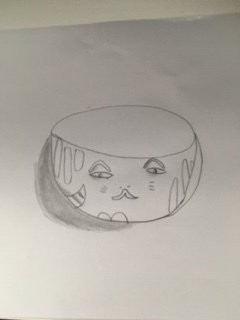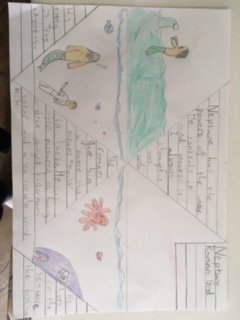 Logan (4JS)
Logan has been working hard at home. One of the things he has done is study Van Gogh's Sunflowers painting and reproduce his own version.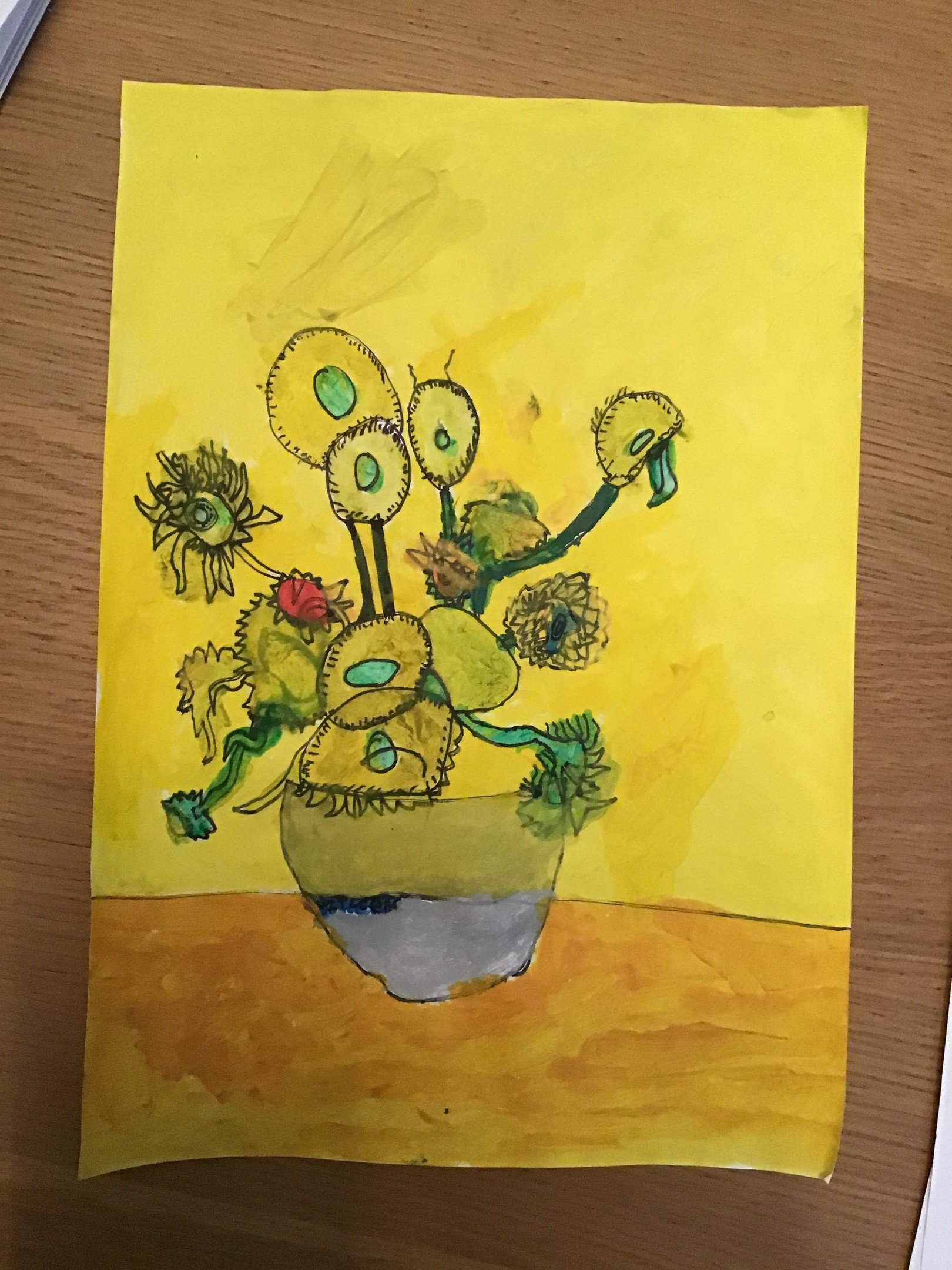 Ben (4AM)
Ben has been keeping active during lockdown with the help of football and zoom karate lessons!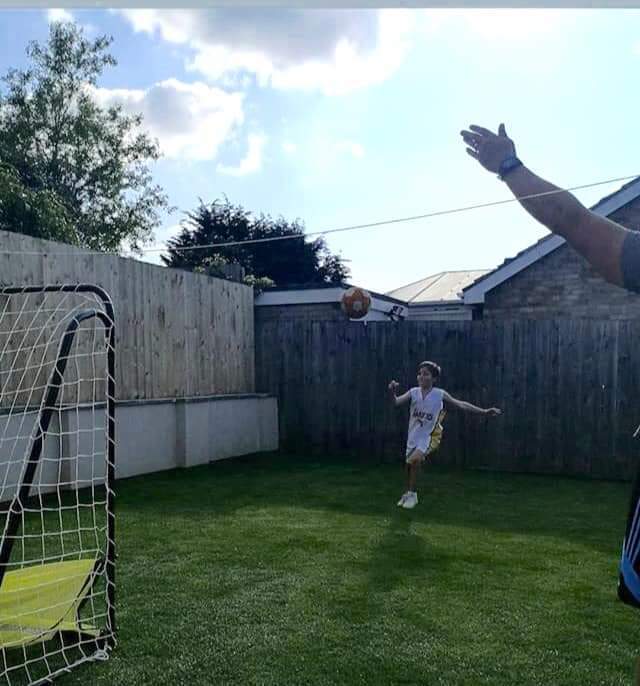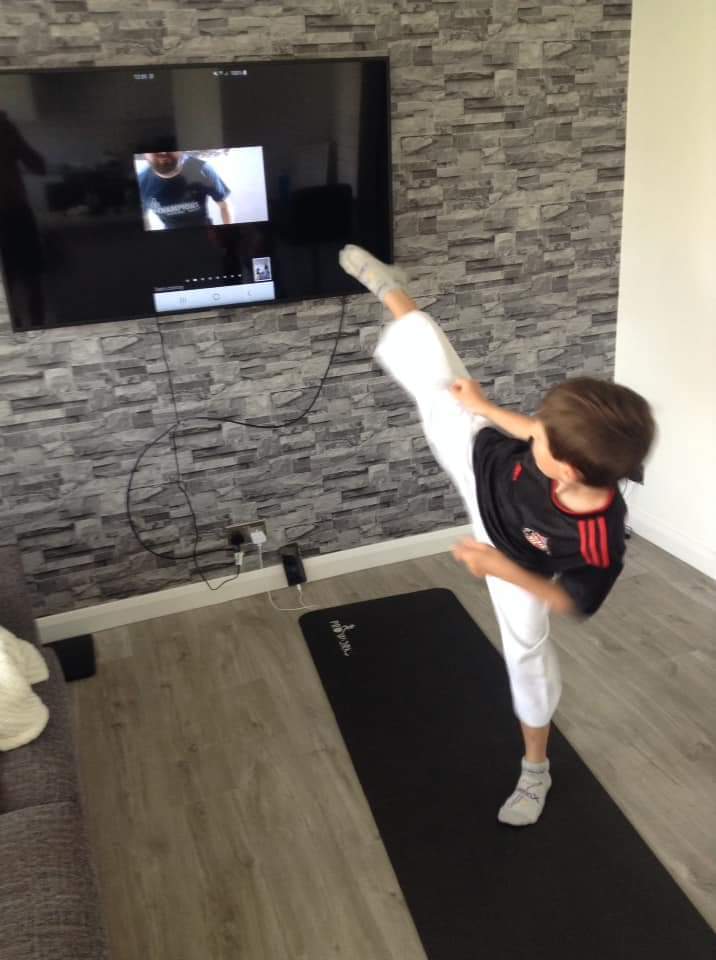 Amy (5PH)
Amy (5PH) has been creating art work for her bedroom wall.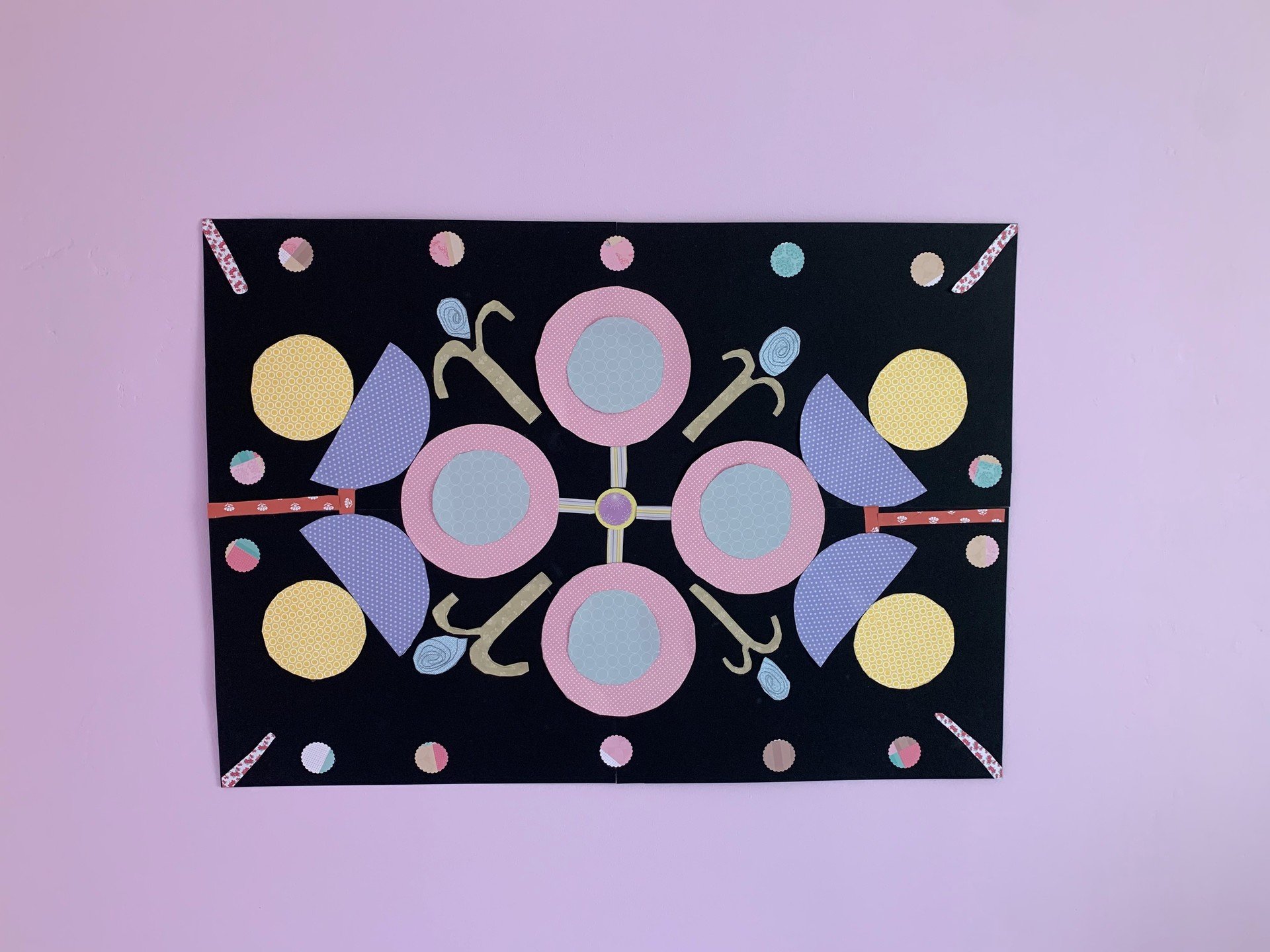 Joseph (4KO)
Joseph and his sister created an 'eat along' with Charlie and the Chocolate factory. What a great idea!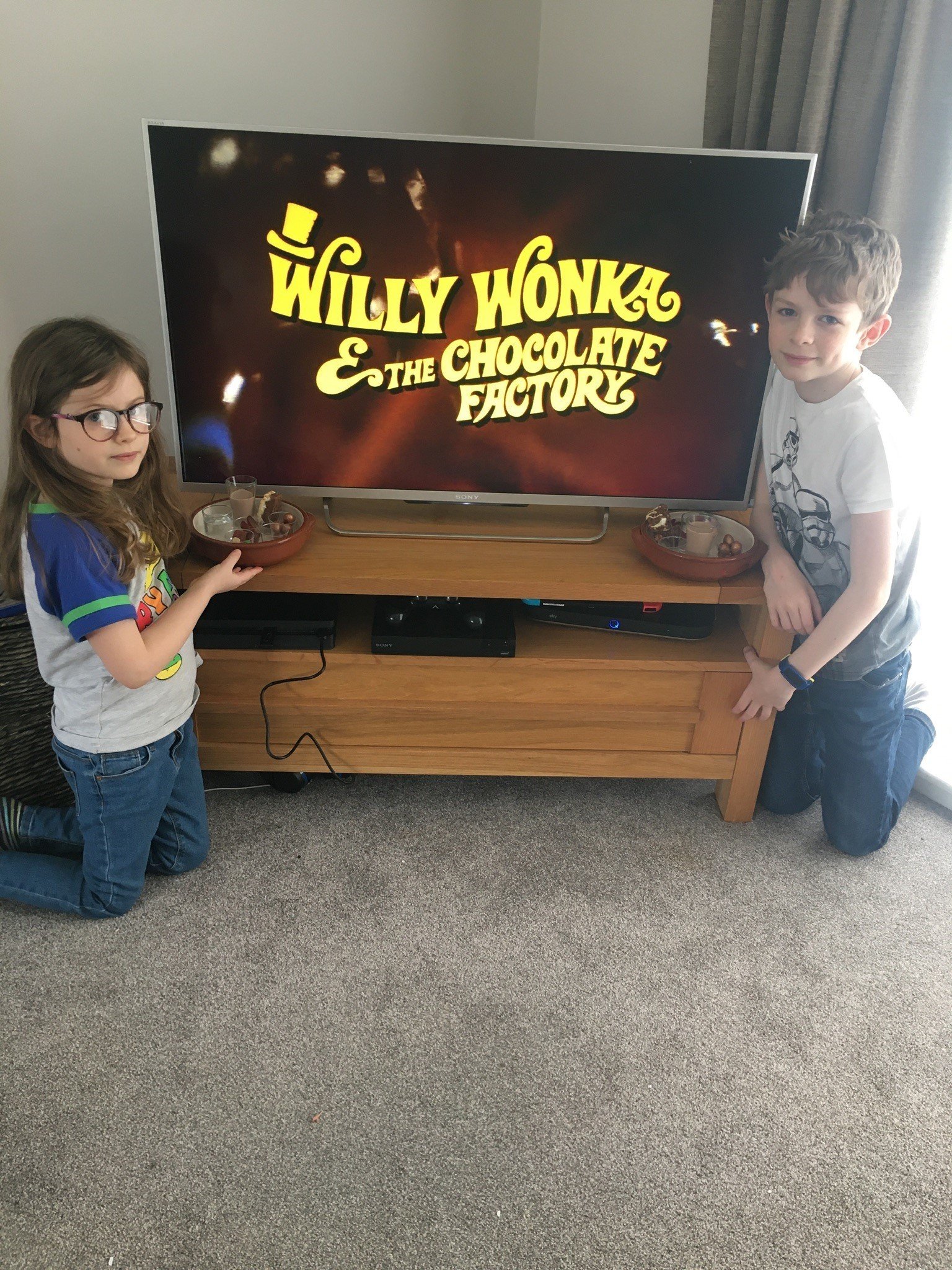 Avneet (5TS)
Avneet has worked super hard to write a story at home and illustrate it like we do in school.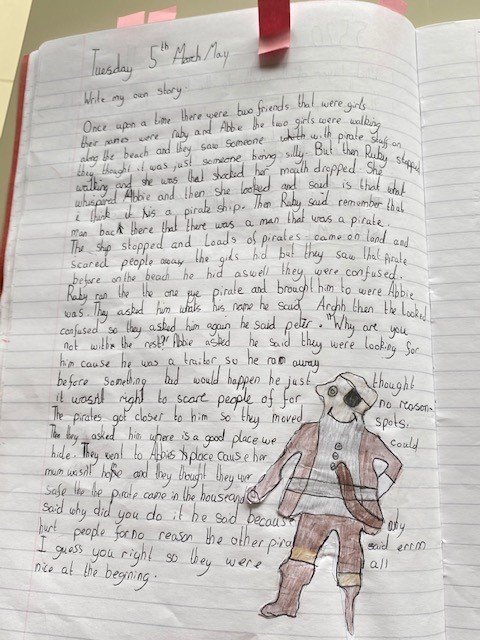 Thomas (5TG)
Thomas has been reviewing movies whilst he has been in lockdown. Does this inspire you to watch this film?
Kirsty (4JS)
Kirsty has been working hard making sure she keeps on top of her English work.
Imogen 6DW
Poem by Imogen W about Life in Lockdown
Poppy 3HH
Poppy has been learning about the Titanic and has presented her work in a PowerPoint.
Max (5PH)
Max has played produced an excellent Lego Pyramid stage at Glastonbury.
Sophia H (5PG)
Sofia has been enjoying baking and has drawn some pictures - this one was a winner in a competition at the RVI hospital in Newcastle. Lovely rainbow colours and message, Sofia.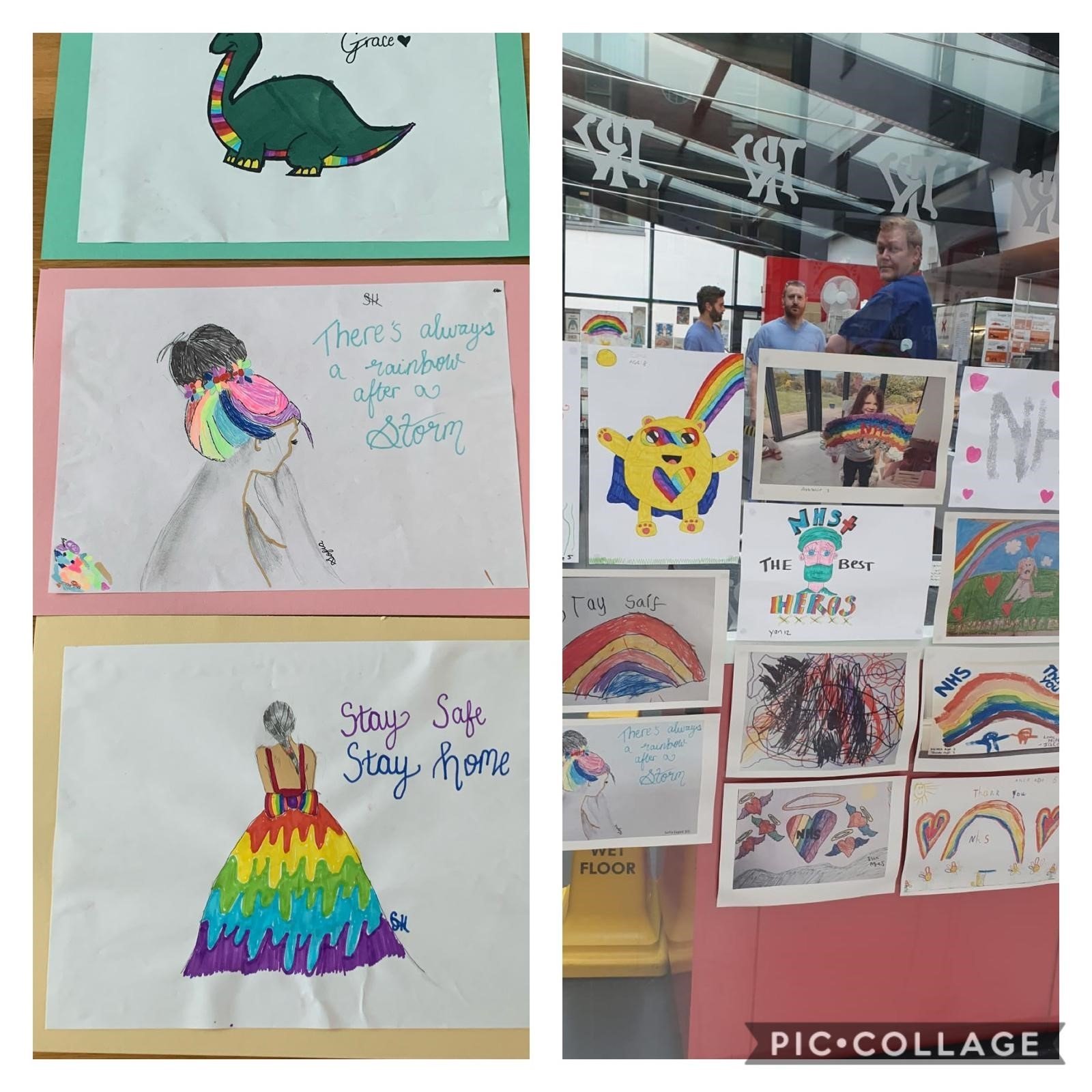 Esther R (6SY)

During lockdown Esther has been working to create her superb artwork in the style of Andy Warhol. Little did she know, we also planned to learn all about Pop Art during our art lessons in school. She has combined photographs, sketches and bright colours to create her fabulous Pop Art pieces – Well done Esther.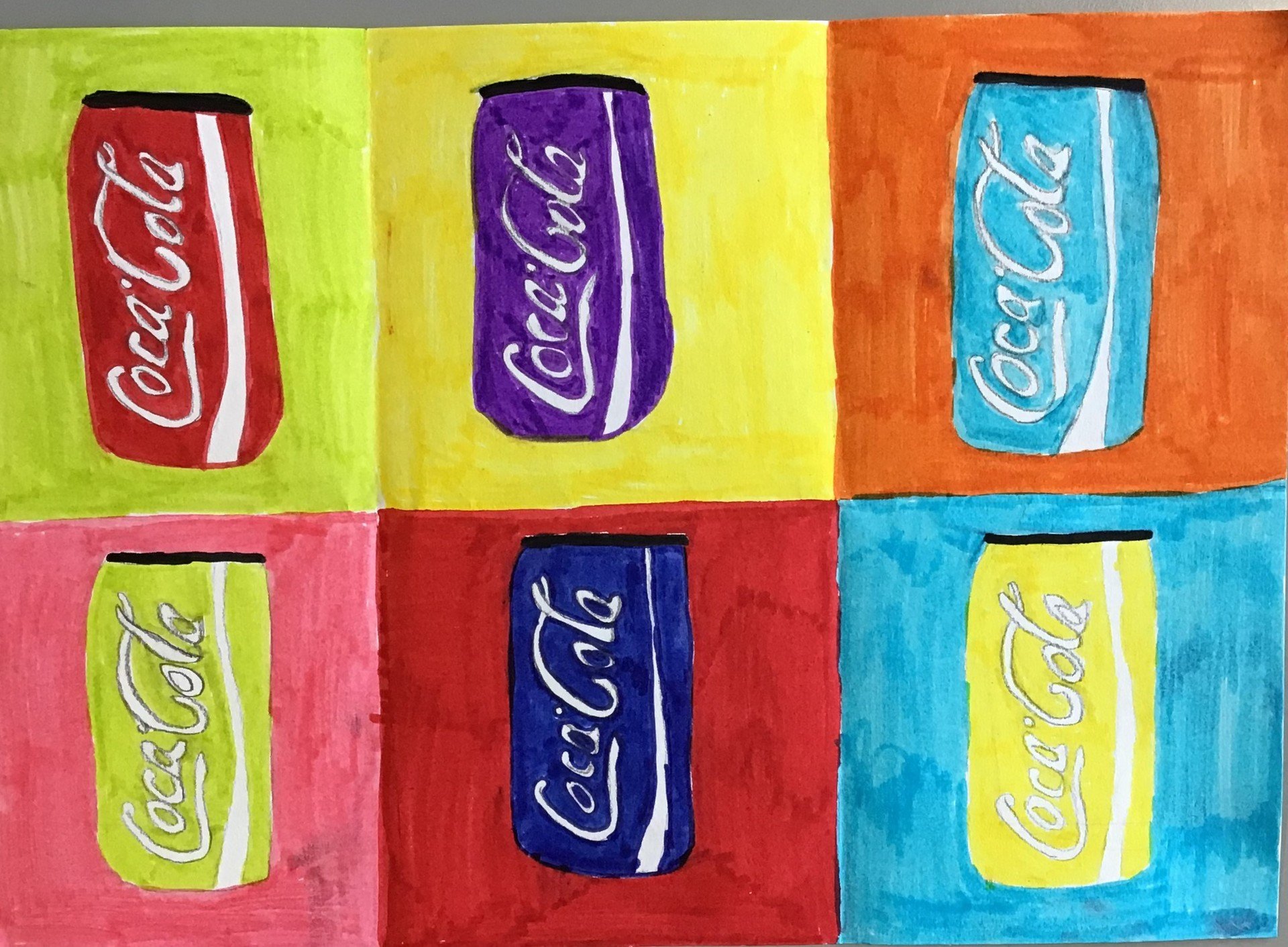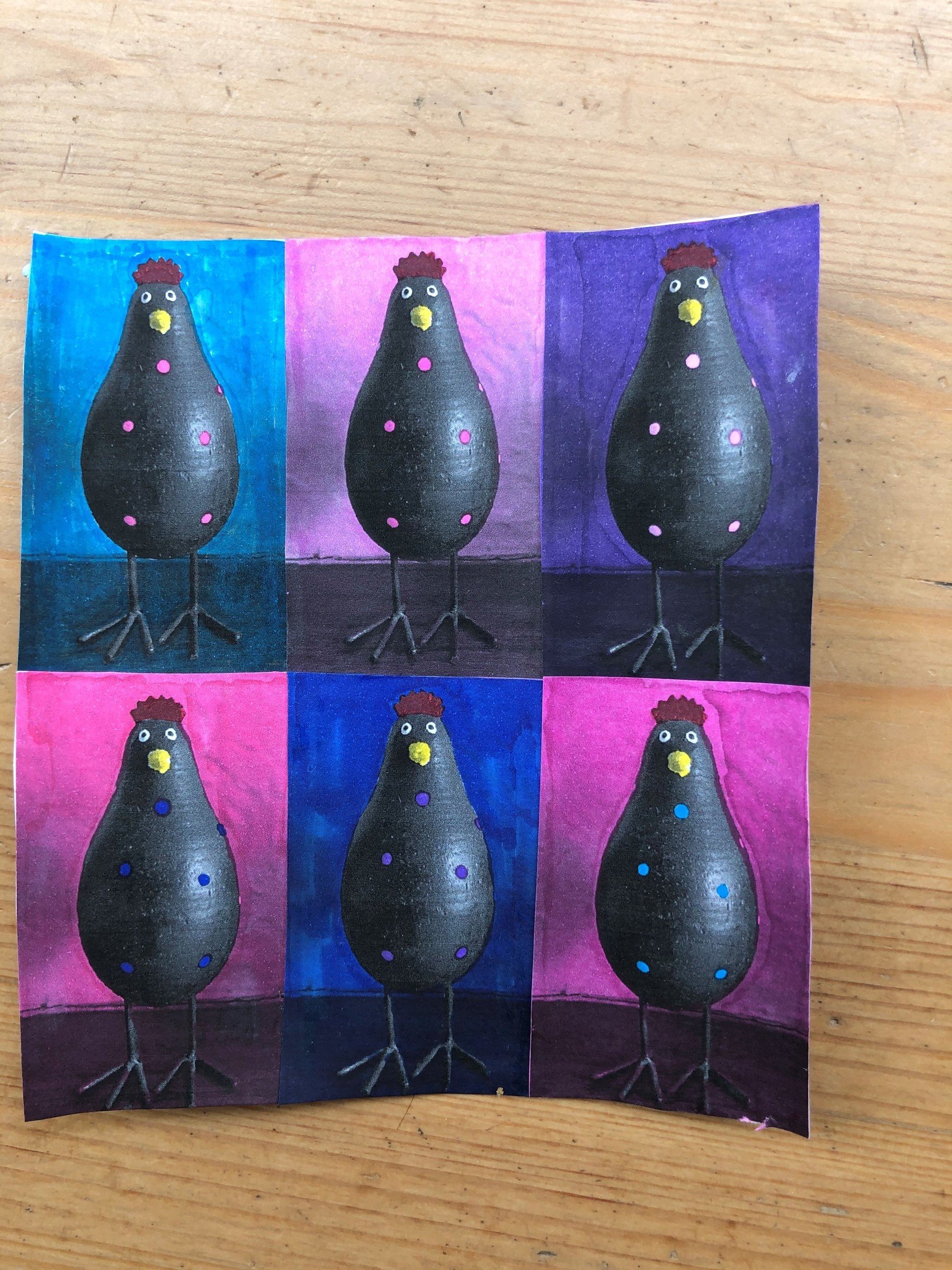 Florence 4KO
Florence has been a budding scientist while working from home. She has made a teabag rocket and chromatography butterflies and a rainbow tube using sugar solution in different amounts to make different densities. Great work Florence!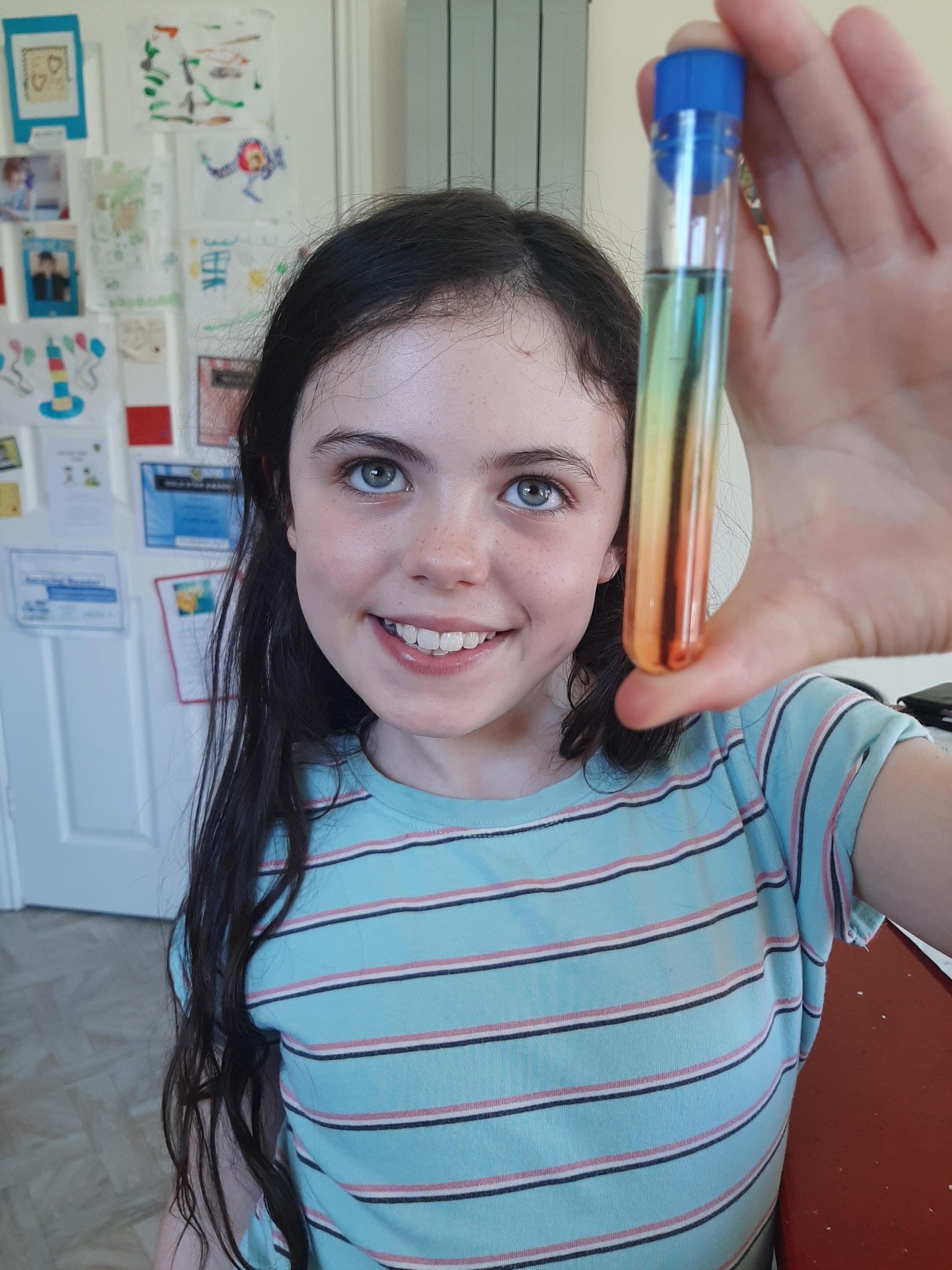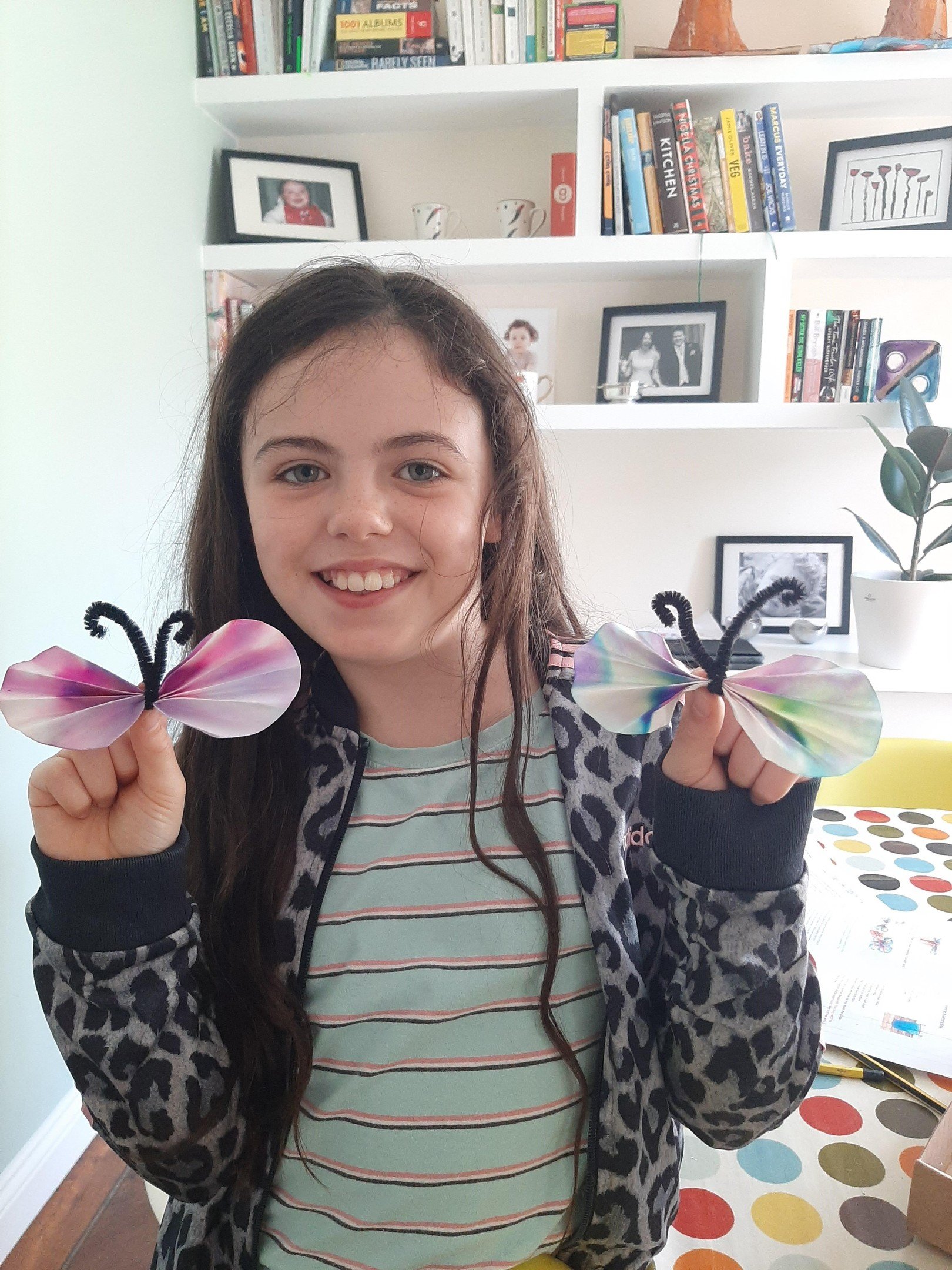 Matilda 4KO
Matilda has been busy this week! After completing the comprehension all about Mexican Bean Burgers she asked if she could make some! I'm sure you will agree they look delicious! Matilda has also created a lovely collage as part of the year 4 art work which is wonderful.
Aurelia 4KO
Here are some more of the things that Aurelia has been working on. She has really enjoyed making a snail picture inspired by Matisse, she used different coloured post-it notes! Aurelia has also created a flower picture using the same technique. As well as doing school work she has also been making some animations using her Lego figures, what do you think? I think it's brilliant!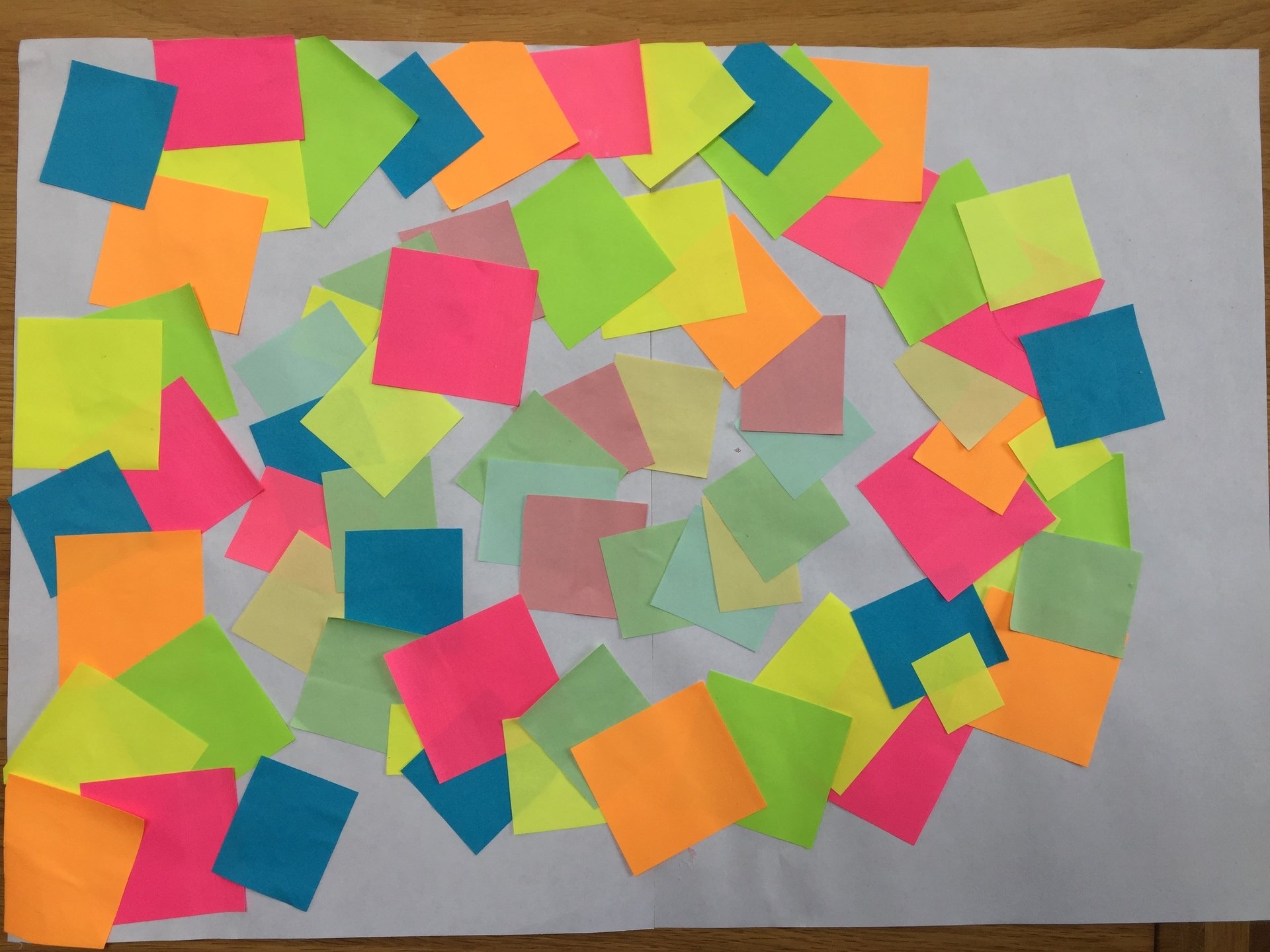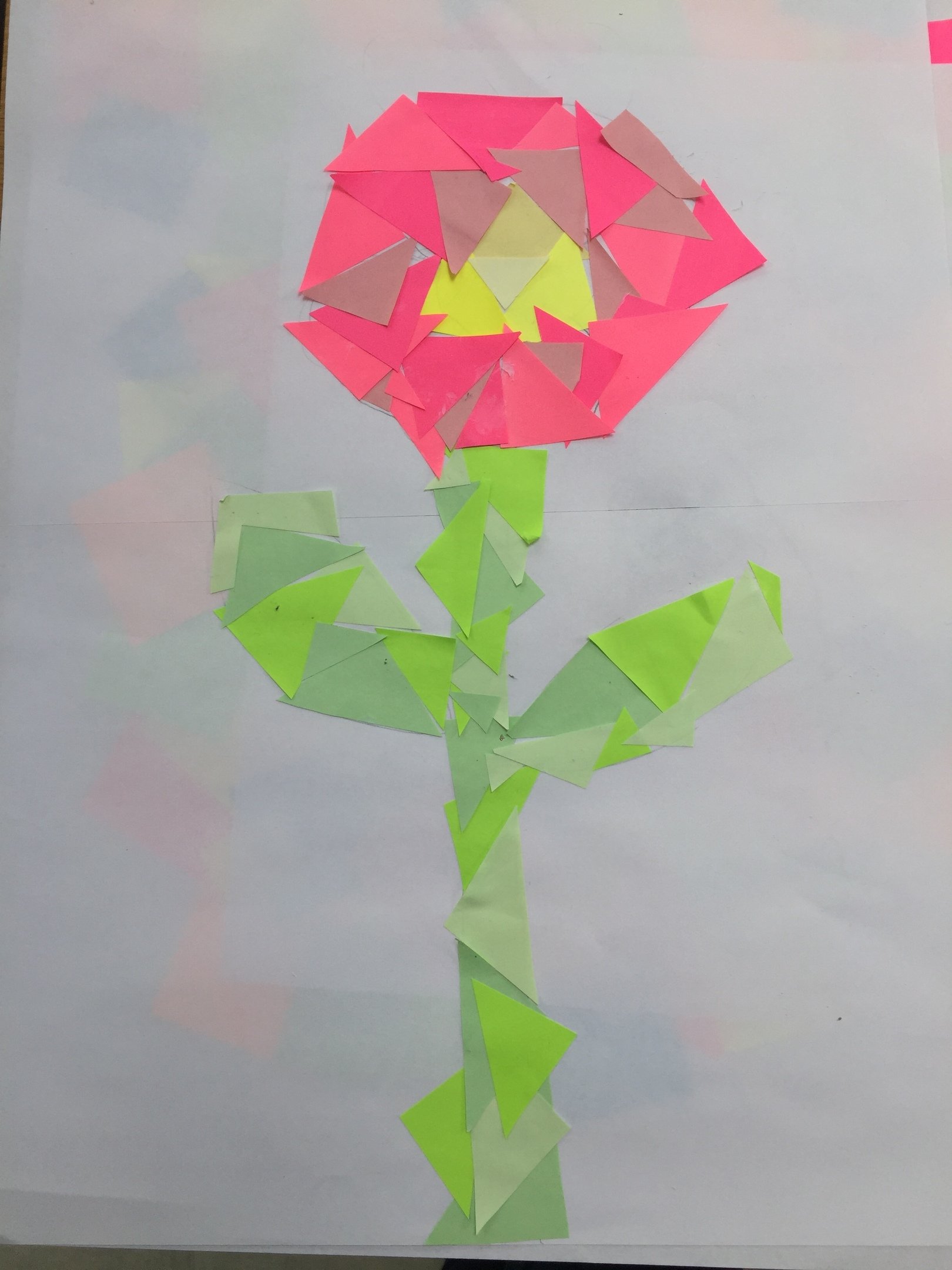 Owen 6CF
Owen has been busy designing and building his own tank using items from home. I think you would agree that it is very realistic!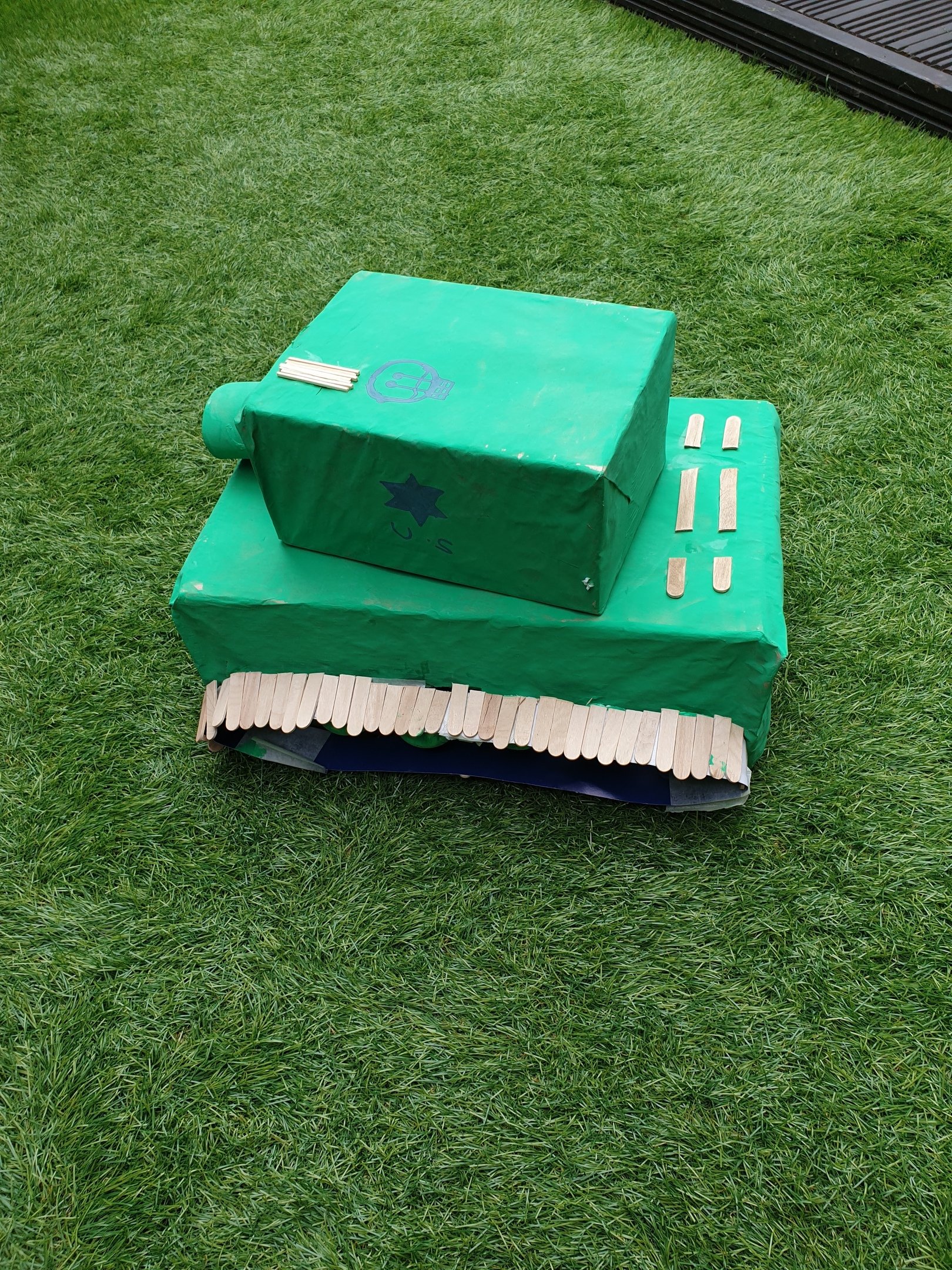 Jay 4GM
Jay has been baking lots of new things during lockdown such as fudge, scones, cheesecake, truffles and pizza. They look delicious! He has also had his own butterfly garden at home where he saw caterpillars grow into butterflies.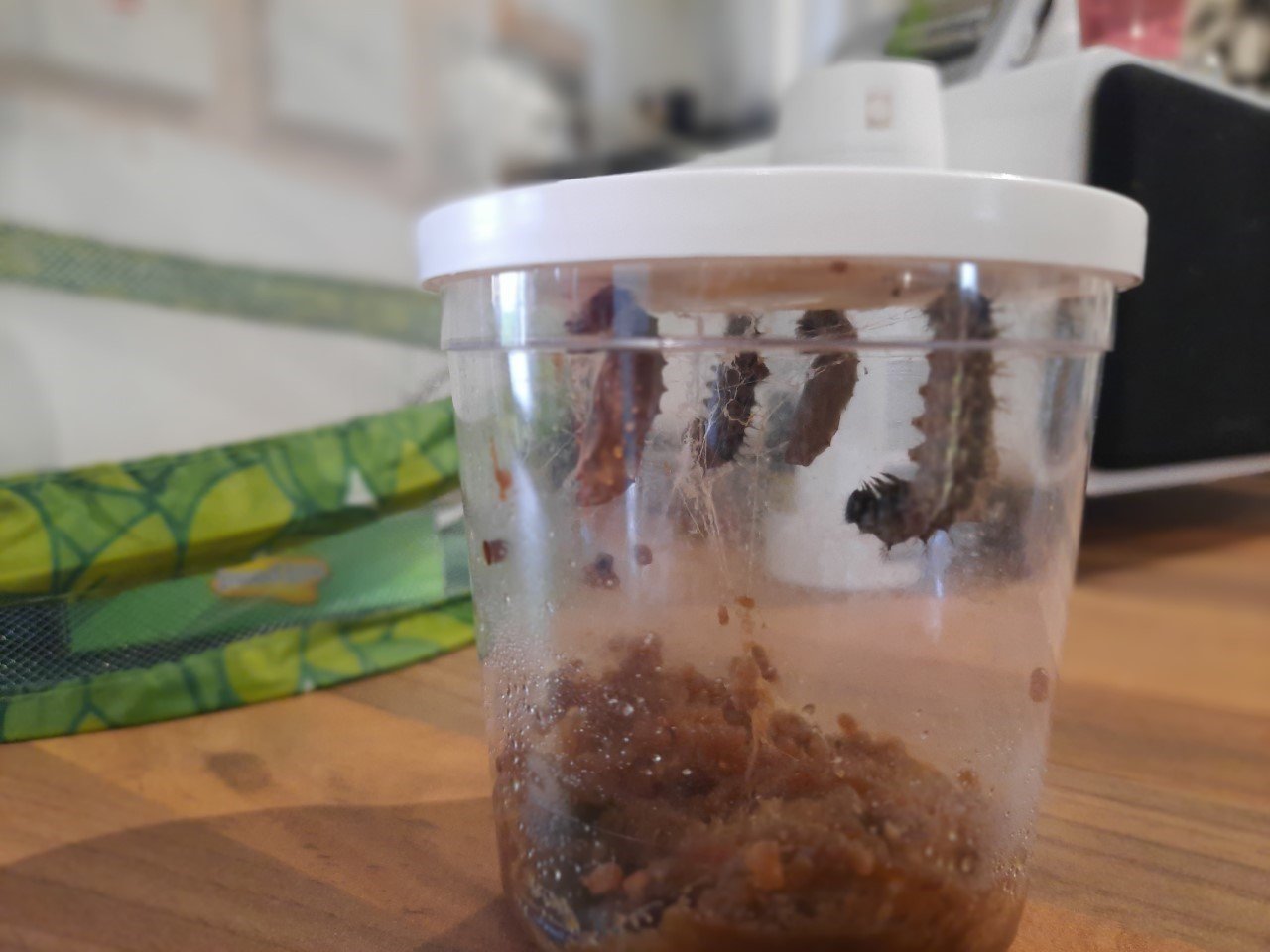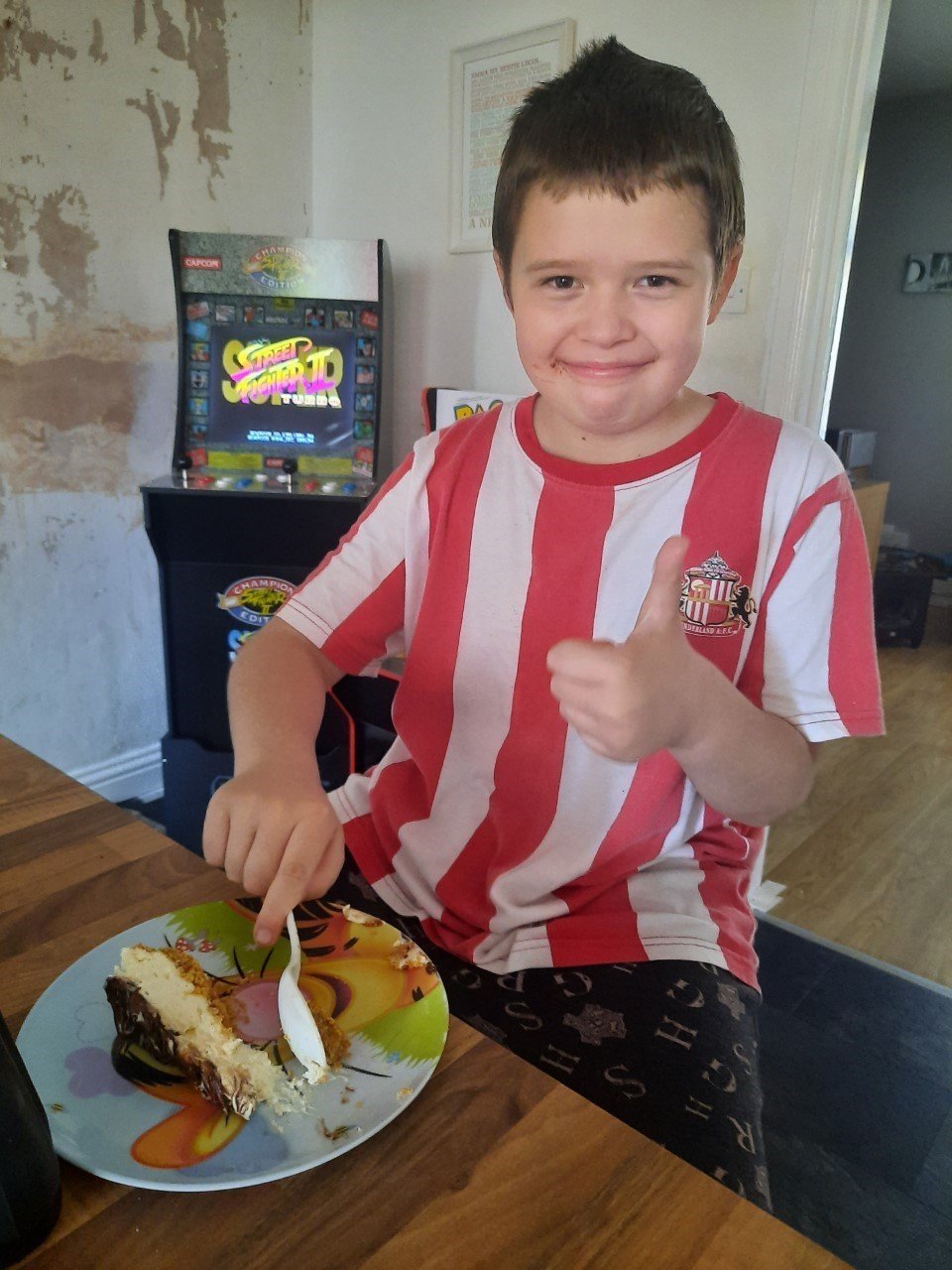 Lucas 4GM
Lucas has been keeping very busy during lockdown! He has been carrying out lots of Cubs activities to earn his badges whilst at home. For Cubs, he camped outside for a weekend and made a stove fire and smores! He has also had a bird coming into his garden who he has called Billy and has decorated a lovely bird house for him so that he can feed him.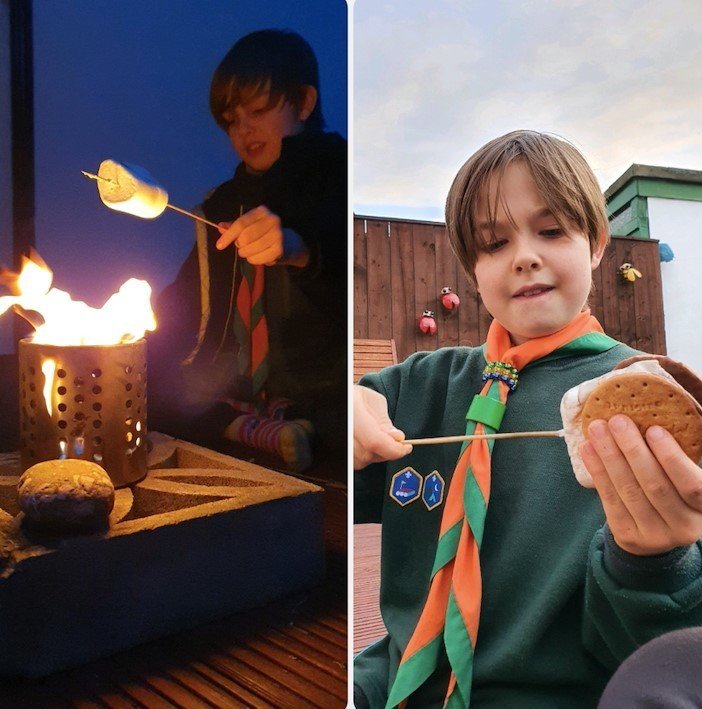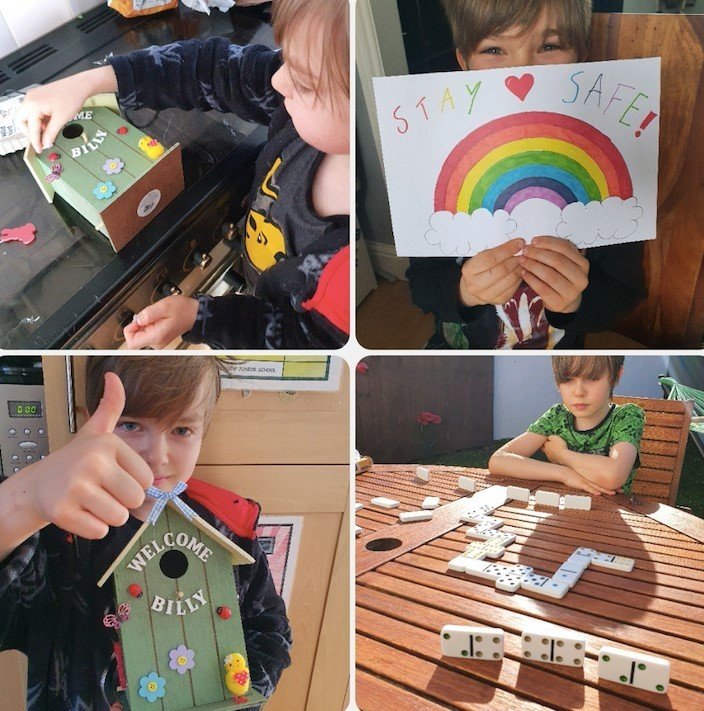 Robbie 4GM
During the lockdown, Robbie has been working very hard and has been learning about the human skeleton. He has also baked a delicious lemon drizzle cake and has been planting lots of plants in the garden!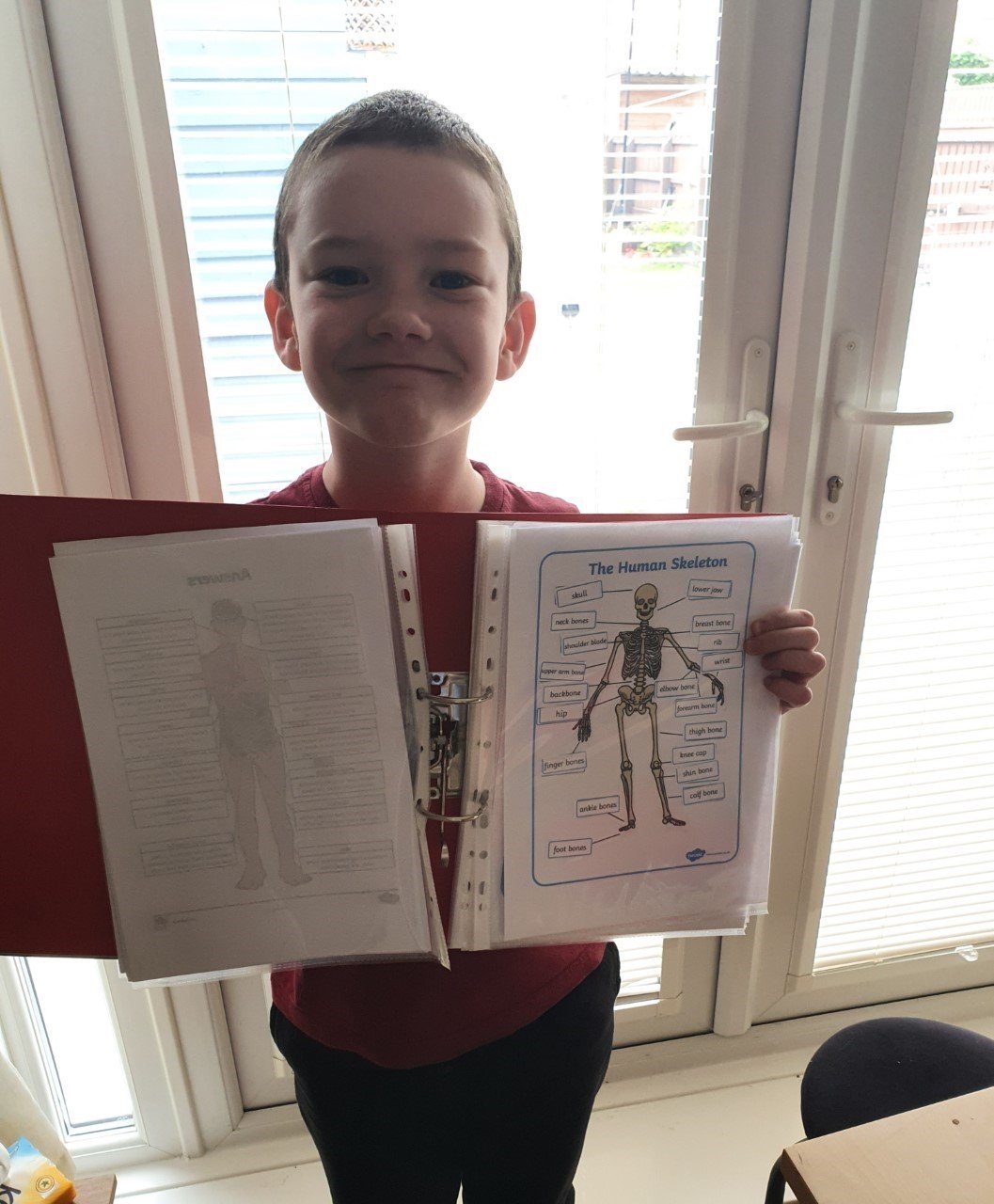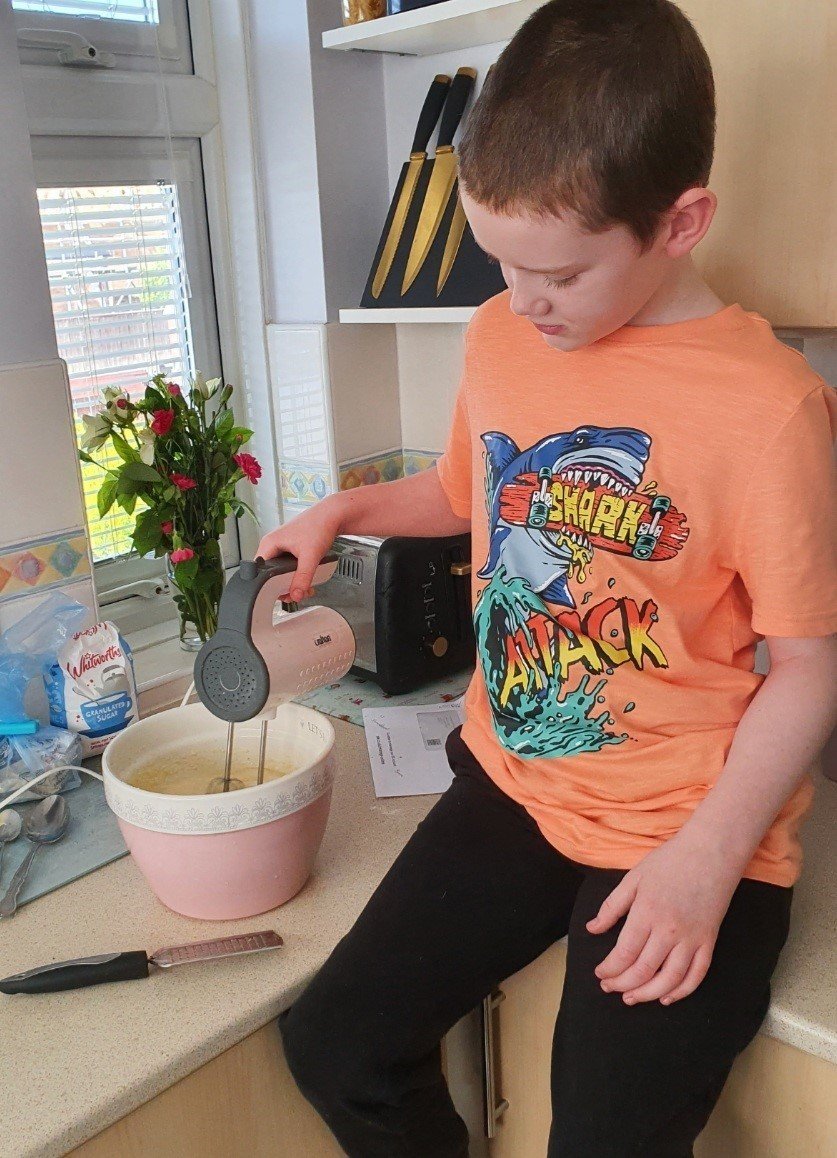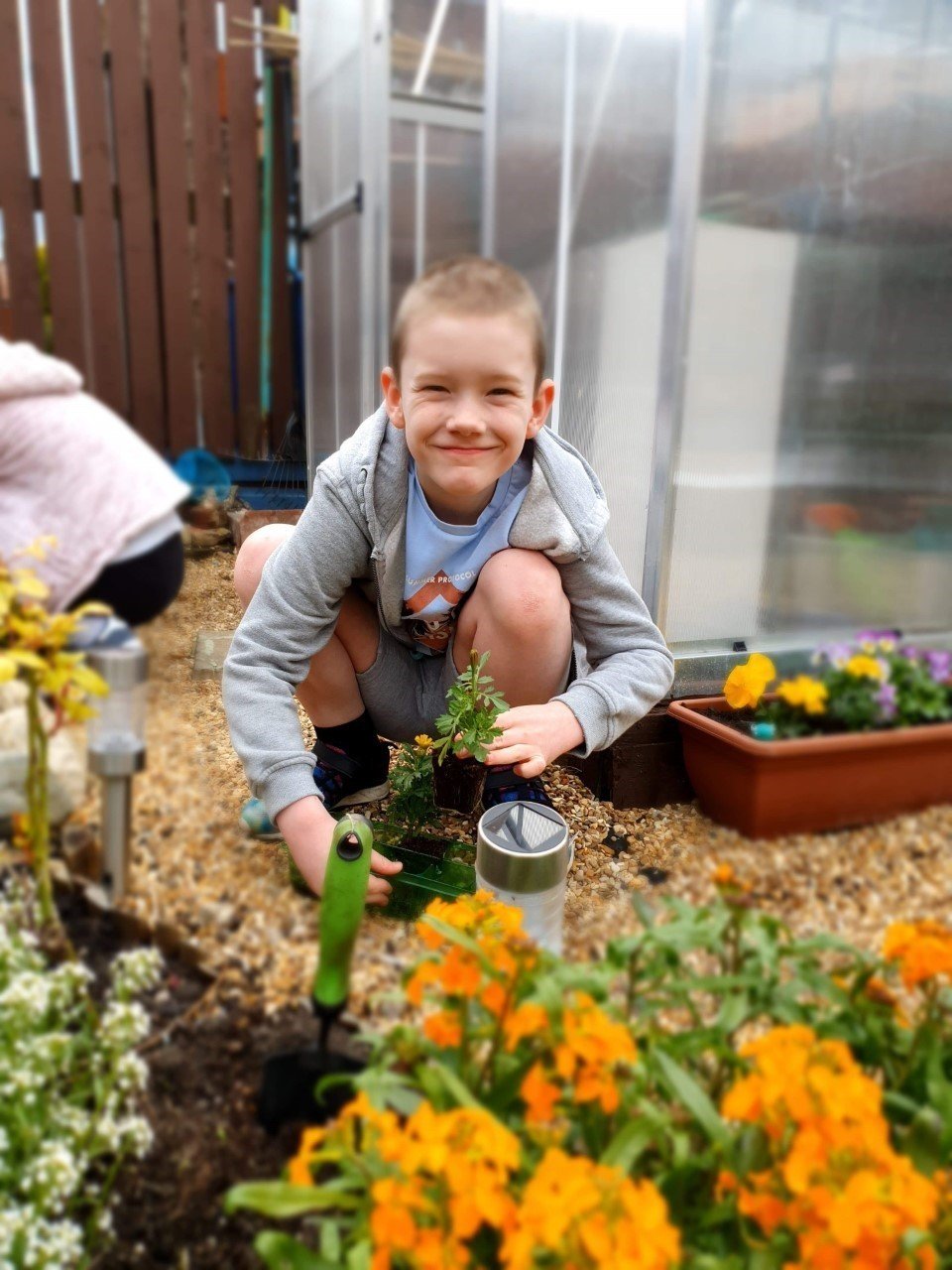 Lavinia 4GM
Lavinia has been keeping herself very busy during lockdown! She has sewn some VE day bunting for the celebrations in her street, has designed and created her own pizza for DT and has completed lots of other work too. She has made her own electricity circuit where she can turn a buzzer on, turn a light in and even make a fan spin.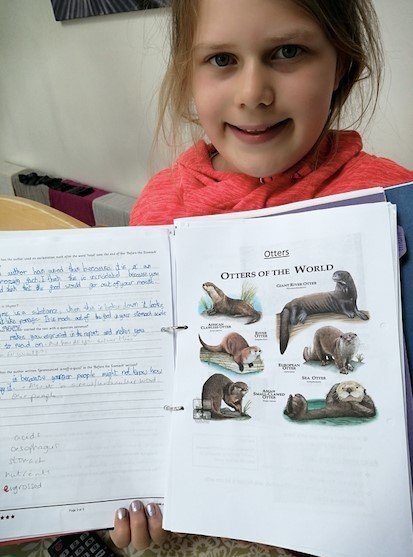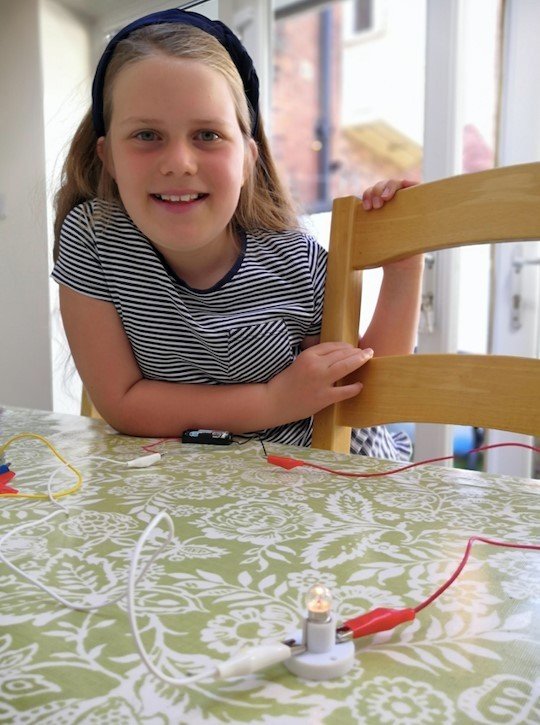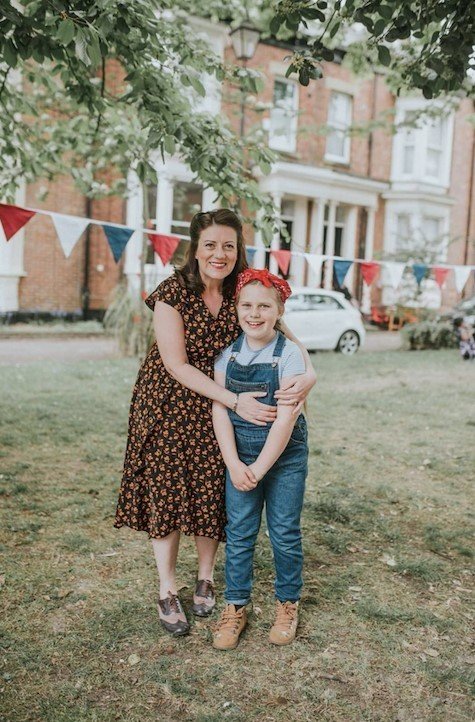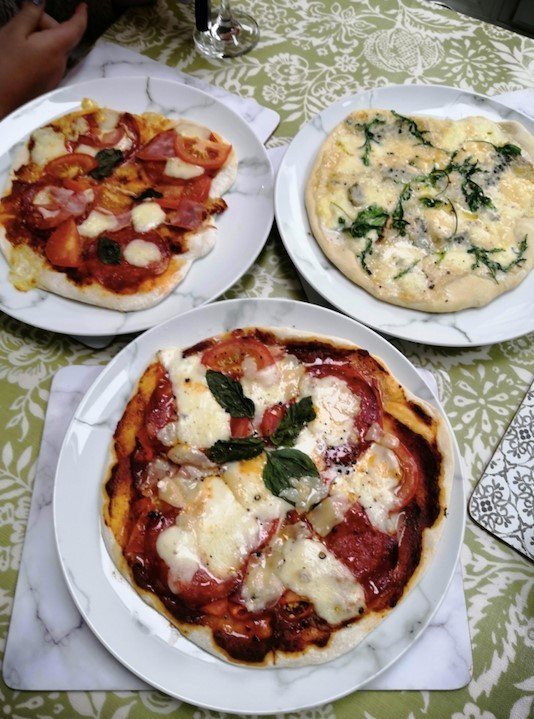 Ollie 4AM
Well done to Ollie Ray who individually scored over 20,000 points in a recent challenge on Times Tables Rock Stars!
Sophie 4KO
Sophie has been delving into the world of endangered animals and has produced this fantastic PowerPoint presentation all about what she found out. Sophie and her brother have also adopted an orangutan to help in the fight to save them! Well done!
Molly 5PH
Molly wanted to share her artwork that she has been completing to pass the time. Isn't it brilliant!
Marcie 5PG
Amongst many other things, Marcie decided to keep a fitness log while she's been at home. Great idea Marcie - we all know how important physical exercise is and it looks like you've done really well.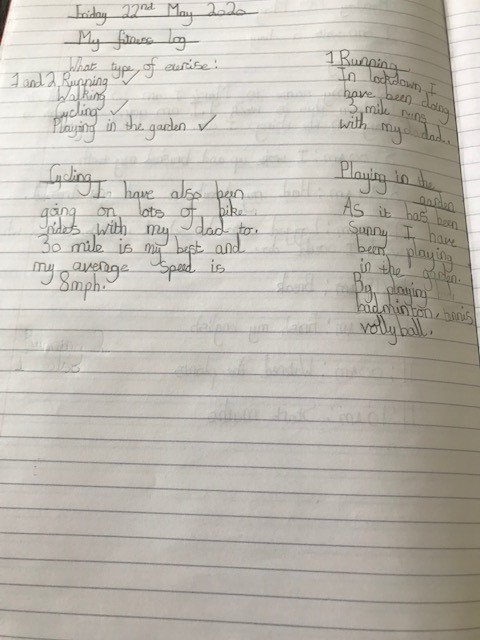 Harrison 5PG
As we all dream of faraway places, Harrison has done some excellent research into The Alps. He has also created a great poster on the circulatory system - this will be really helpful for Year 6, Harrison. Well done.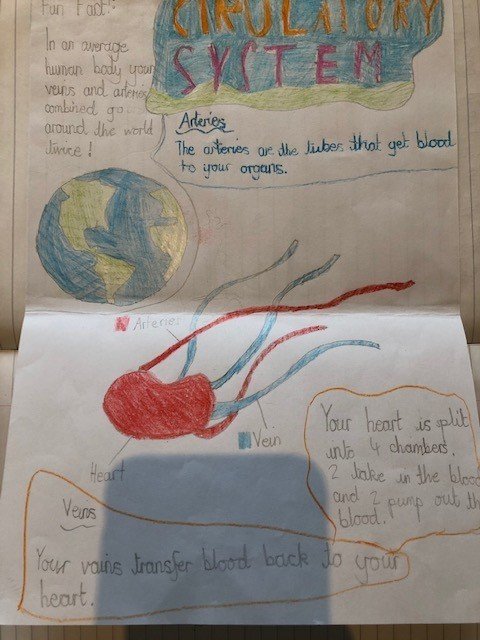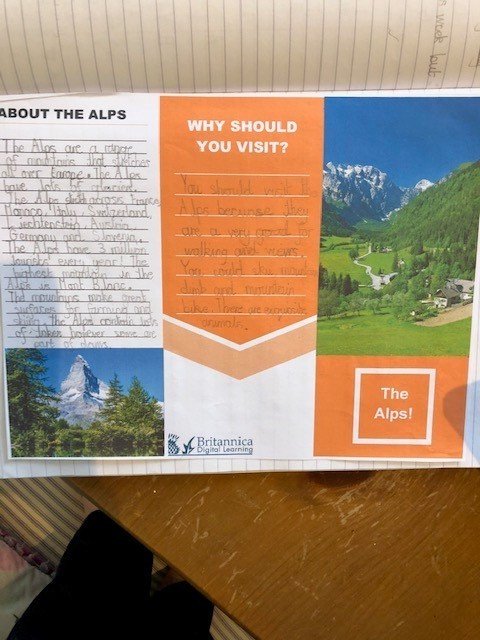 Rebecca O 6JS
Rebecca has been working hard on researching World War Two and has produced a leaflet.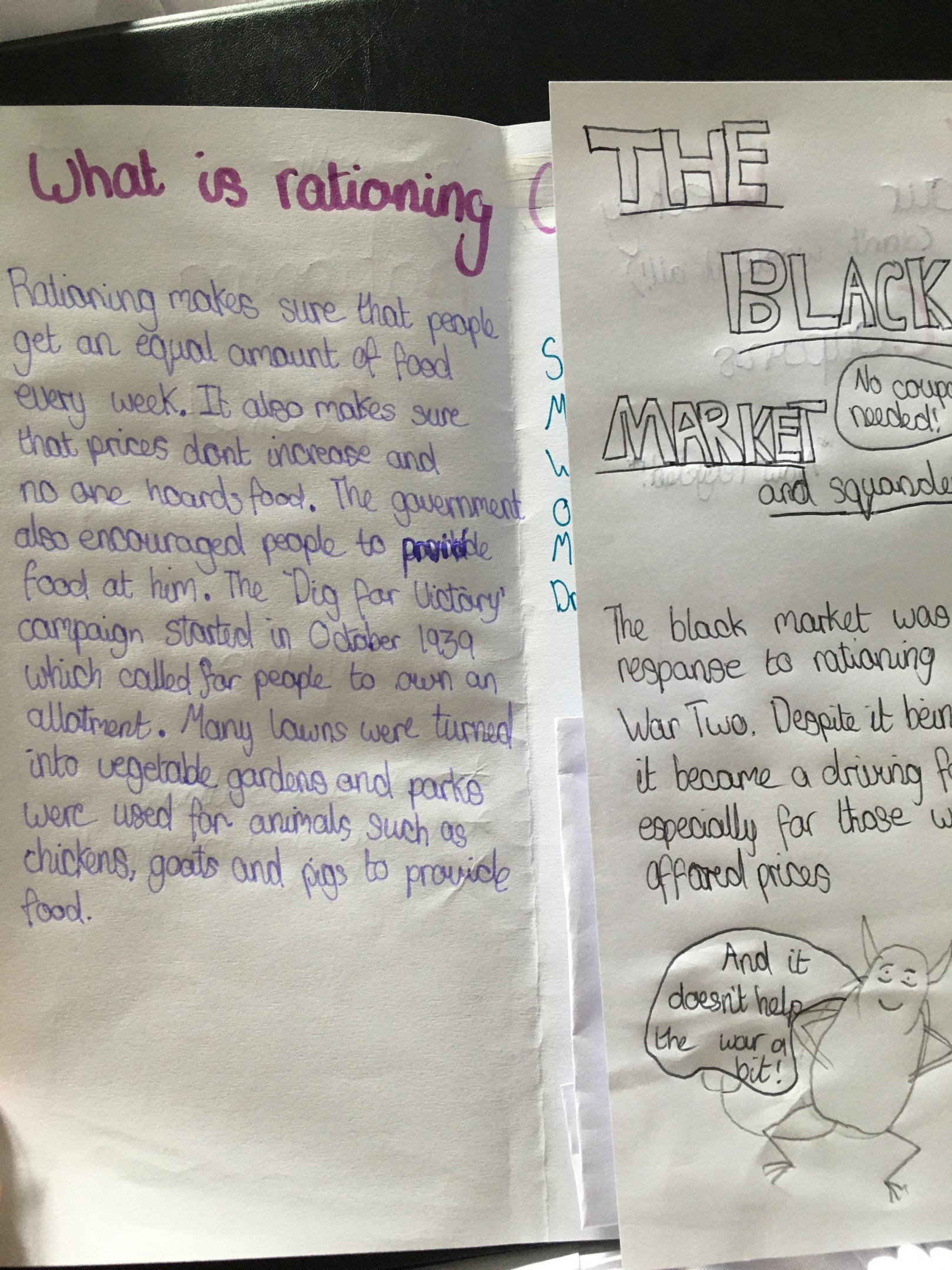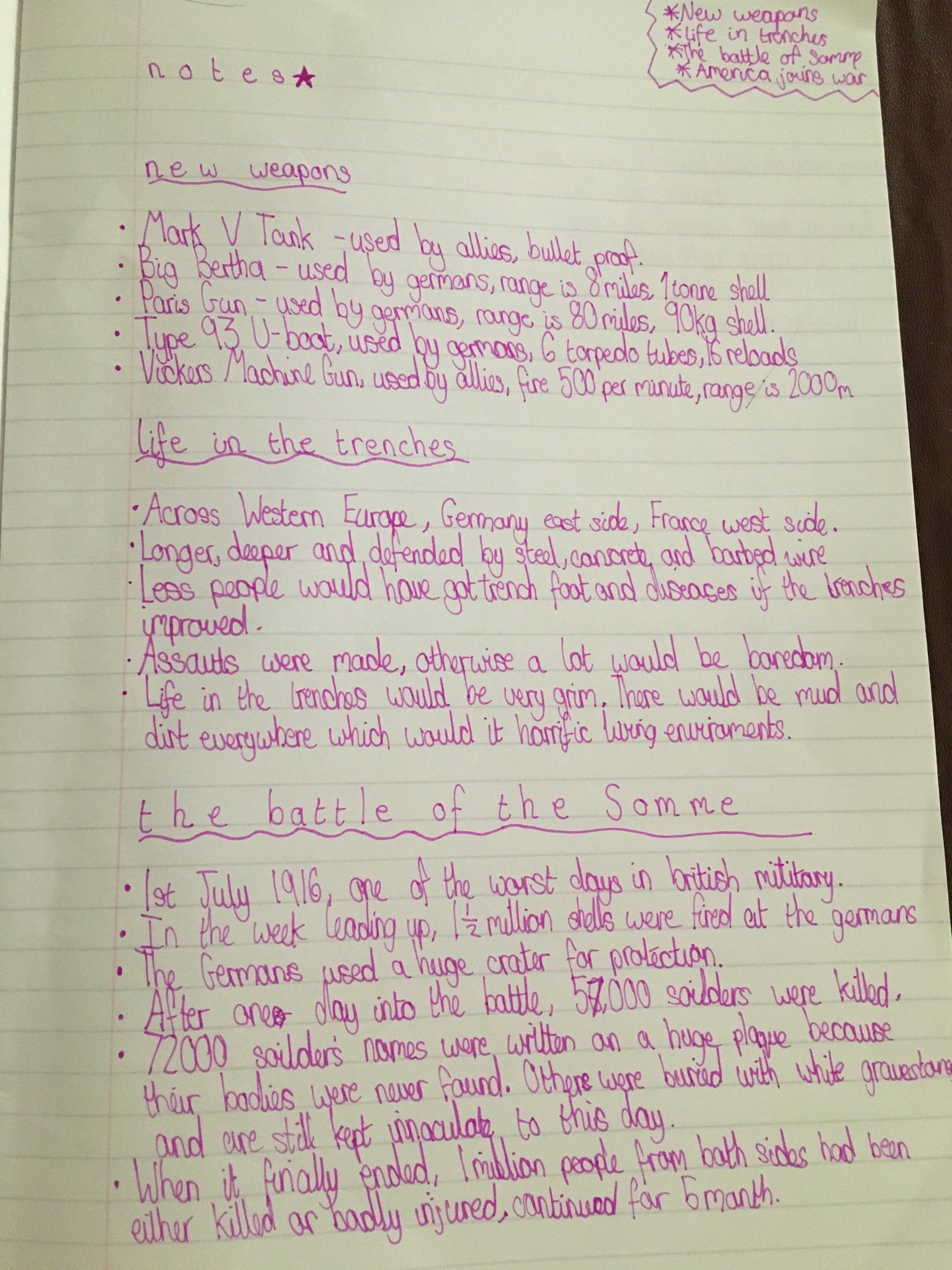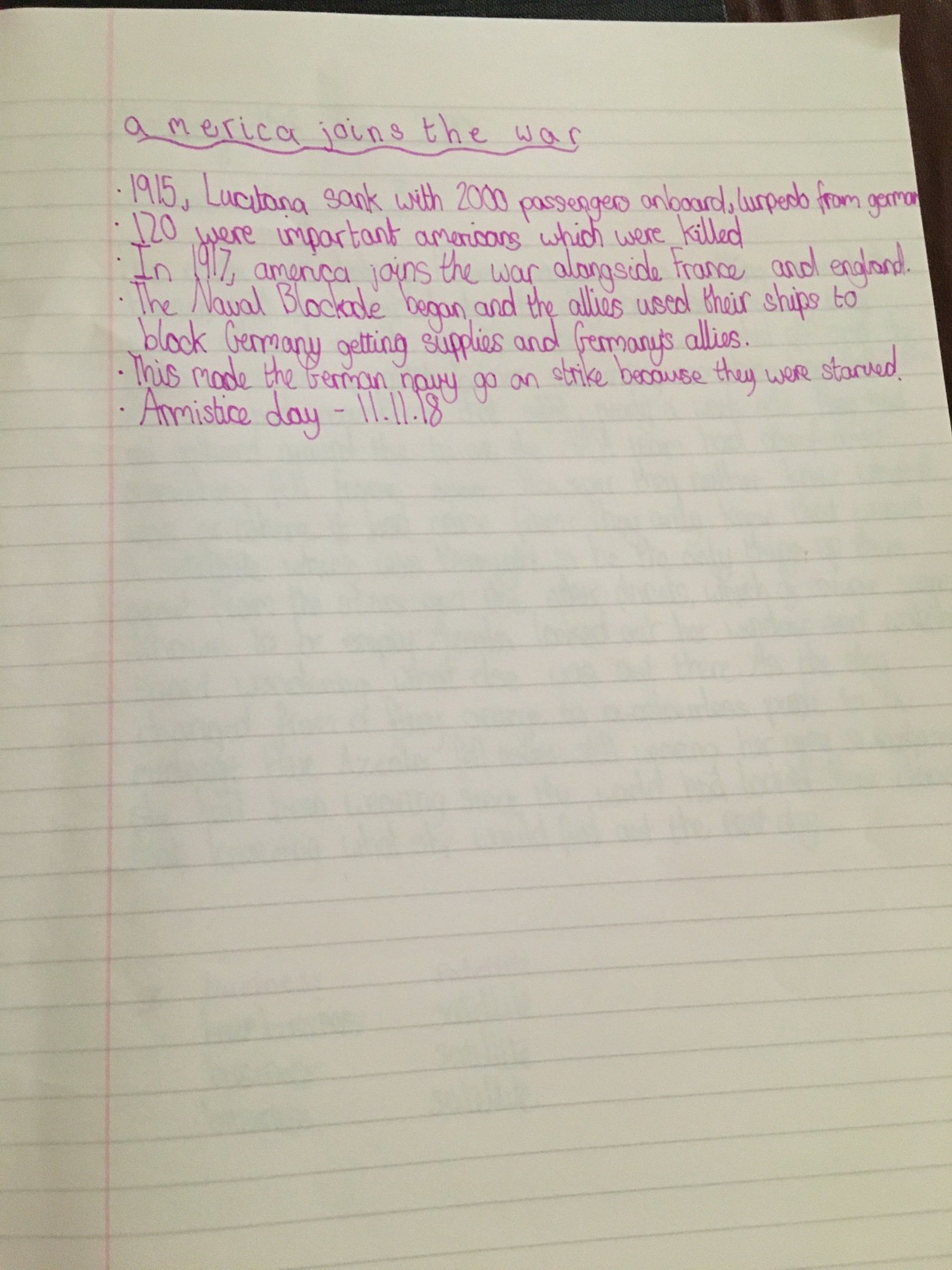 Sophie 6SY
Sophie has created an excellent lockdown story all about friendship. Enjoy
Harry N 5PH
Harry from 5PH made a pizza oven from scratch with his Dad and produced this fantastic pizza for tea!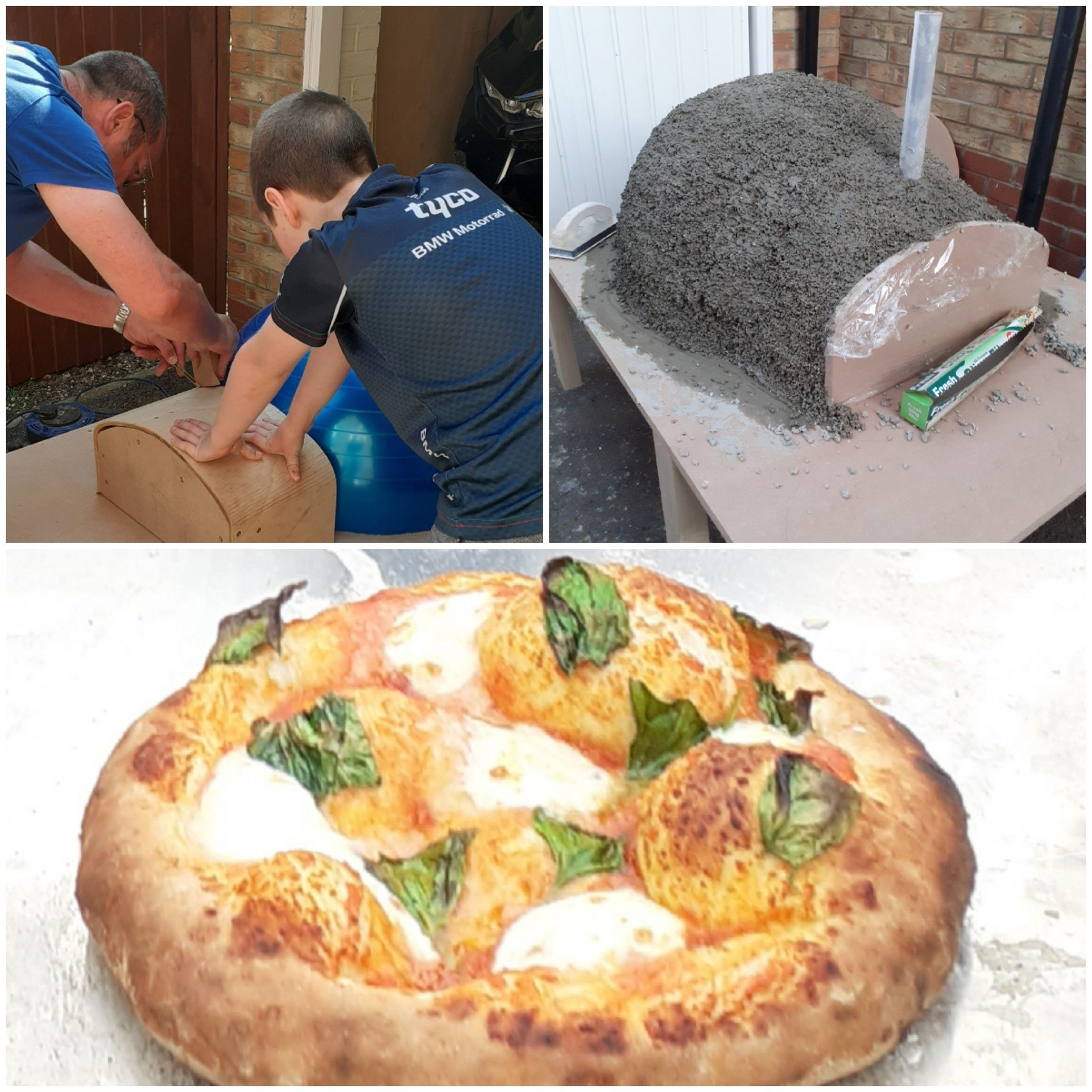 Sam O 5TS
Sam loves to cook and bake and is trying out lots of new recipes during lockdown. This week he chose Mary Berry's 'Death by Chocolate' cake and it was amazing!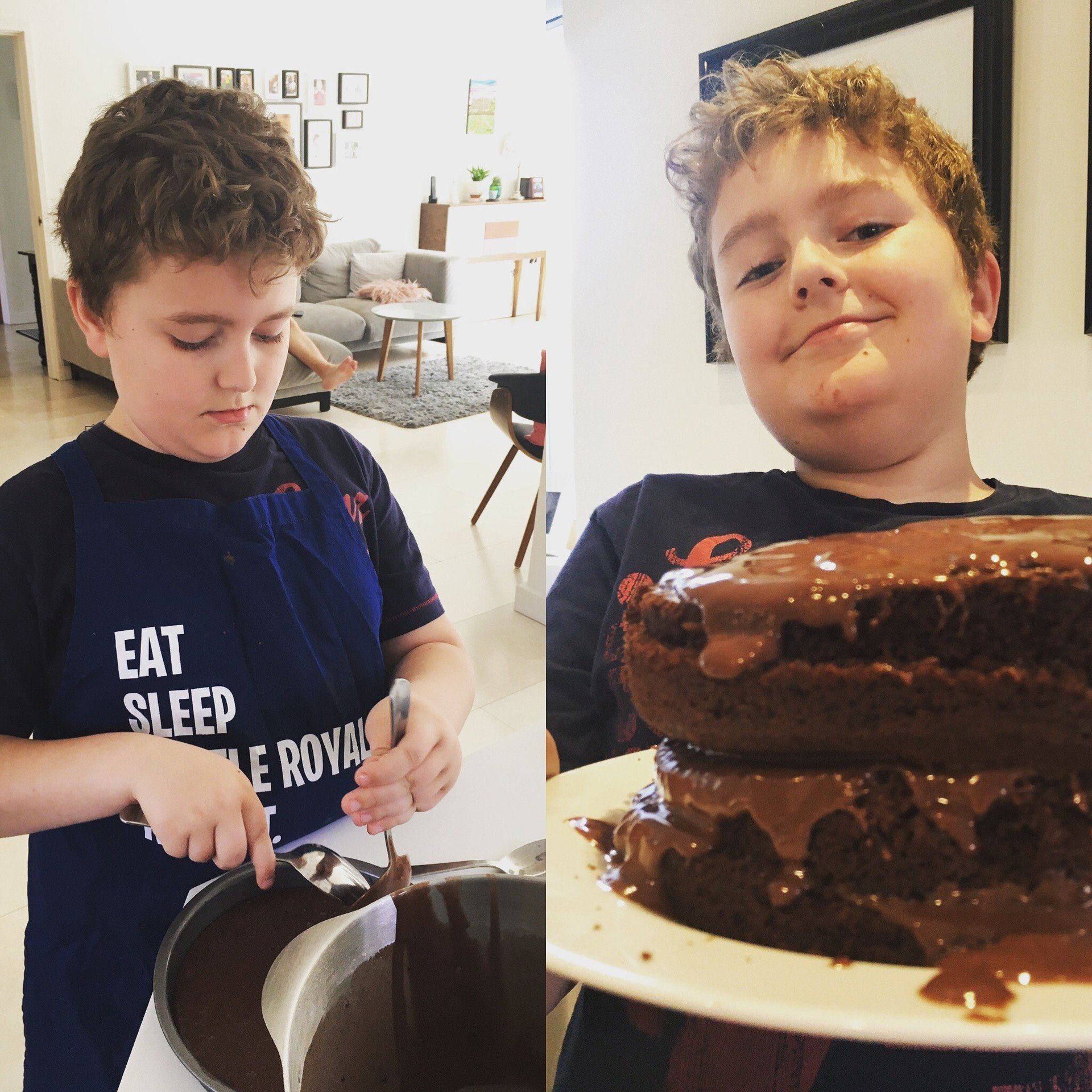 Lily D 5TG
In light of the covid-19 outbreak, new hospitals have been built across the country to accommodate patients who have contracted the disease; these have been aptly named the 'Nightingale' hospitals. Lily has been researching their namesake Florence Nightingale. Come and read all about the 'Lady with the Lamp'!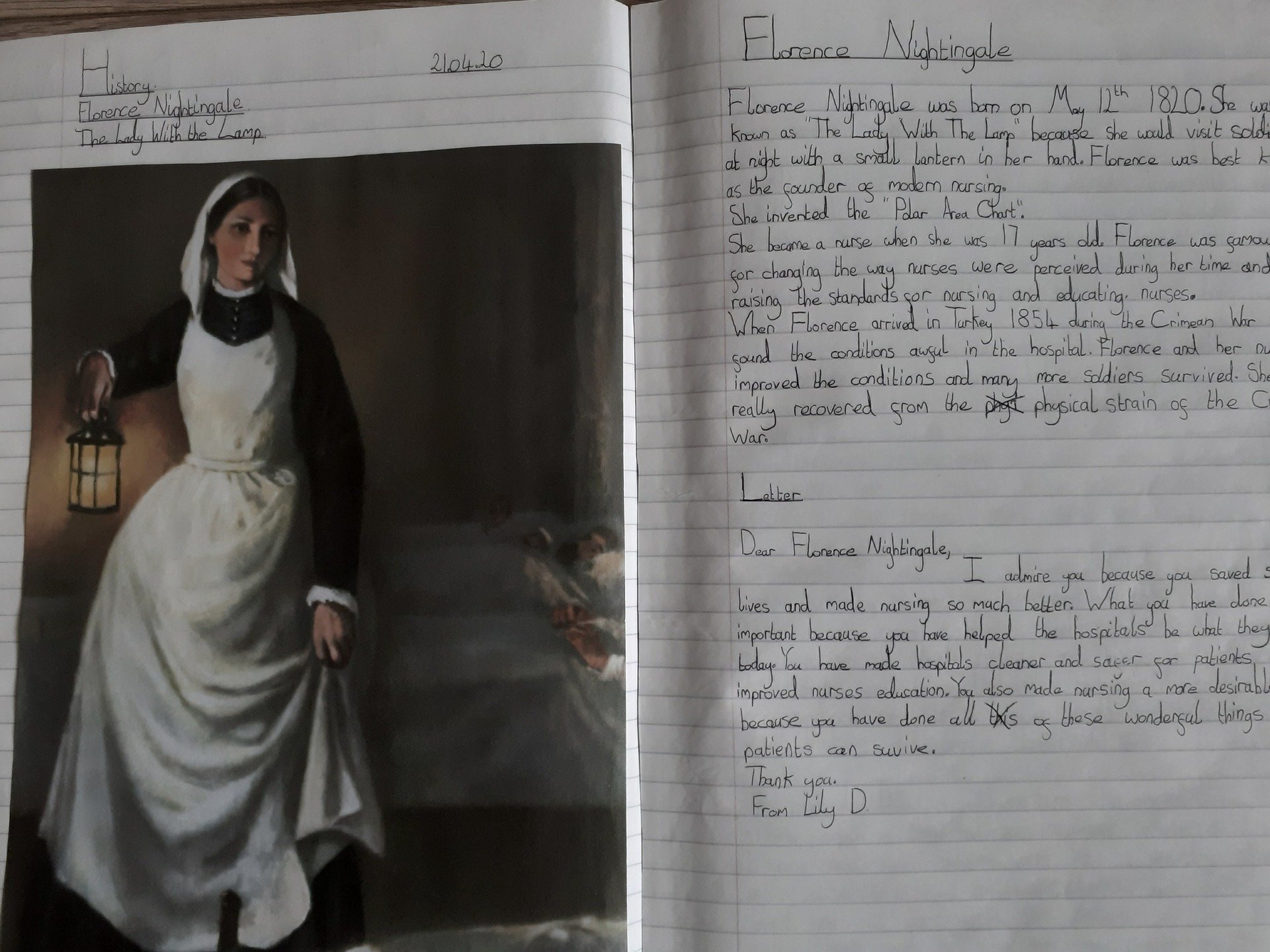 Look at Lily's (5TG) VE day celebration picture that she has drawn!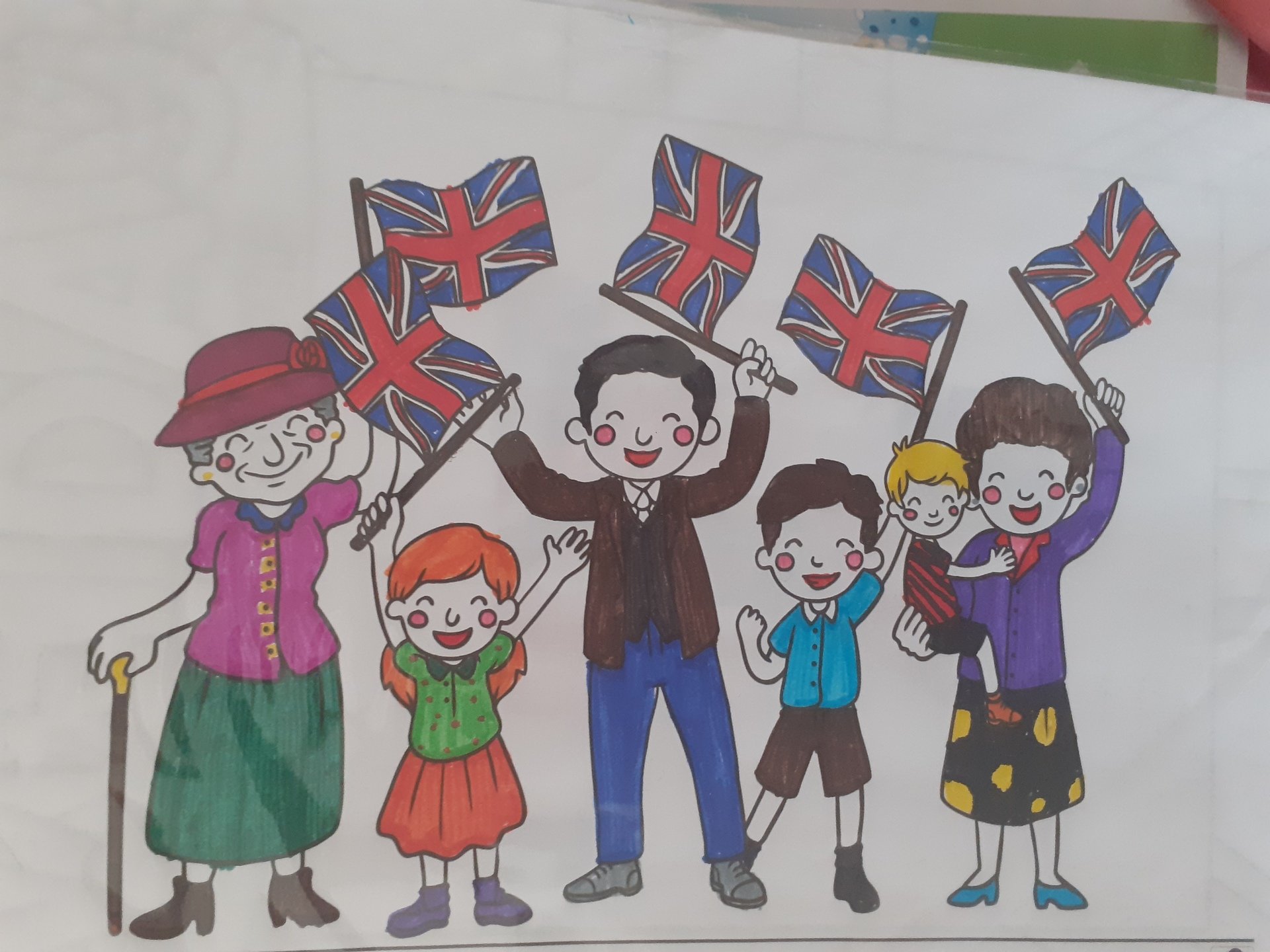 Jake 5TS
Jake from 5TS has been busy with his dad during lock down. He has planted some beautiful flowers in a hanging basket and made a unique tea light holder! Both are super, wouldn't you agree? Well done Jake!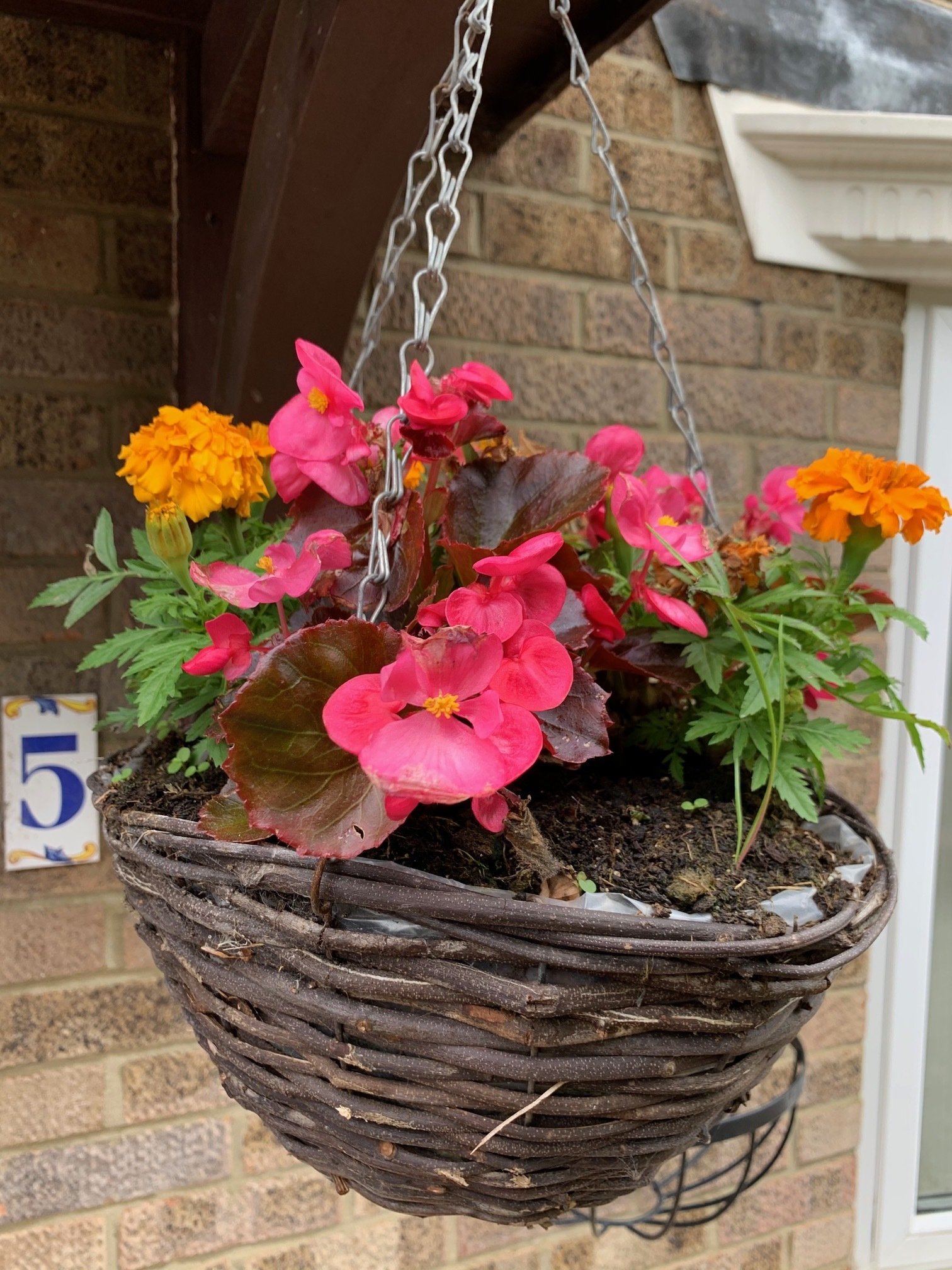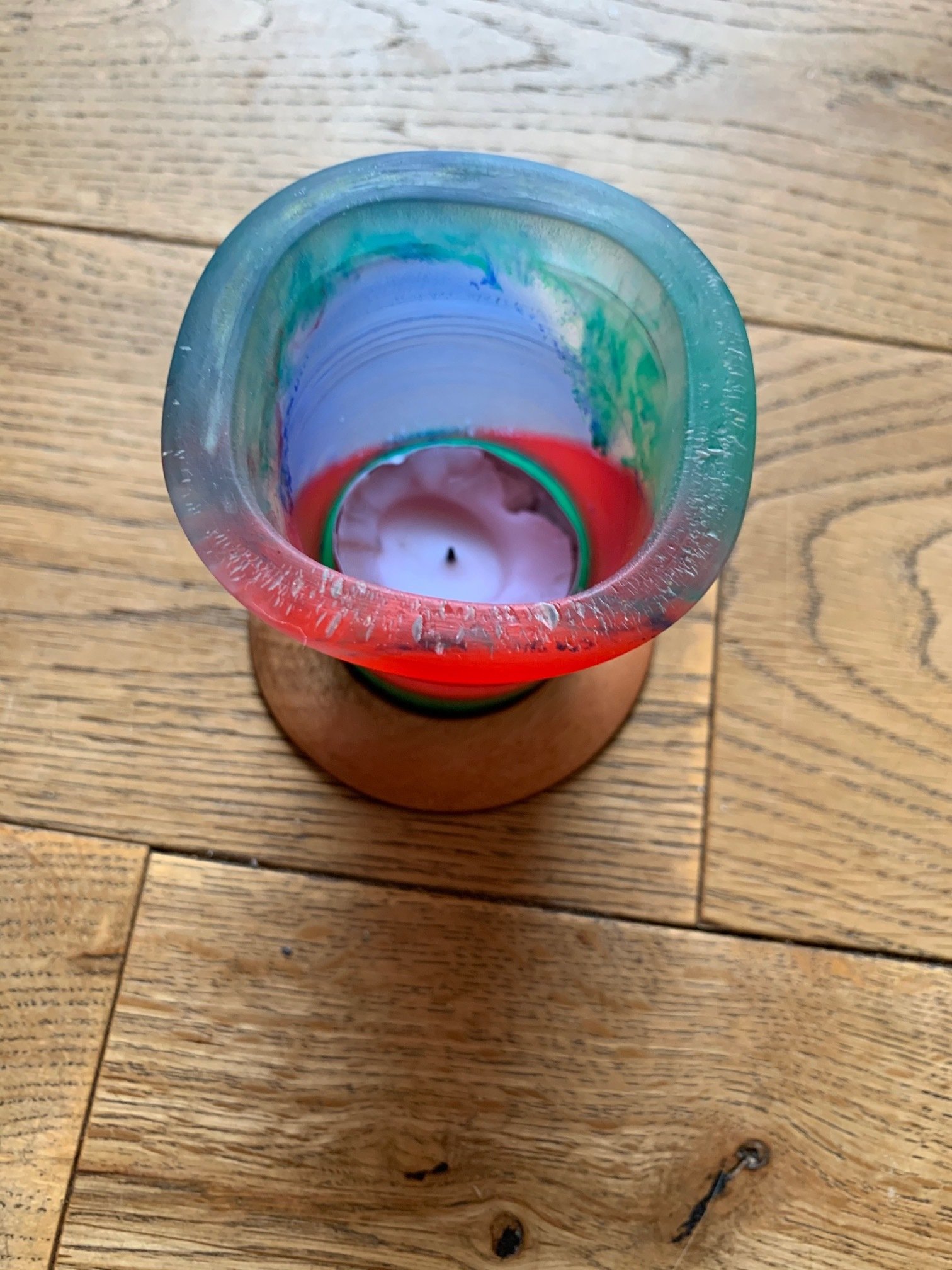 Joseph F 3KE
Joseph has been busy learning about volcanoes at home and was very excited to discover crystals inside a geoid.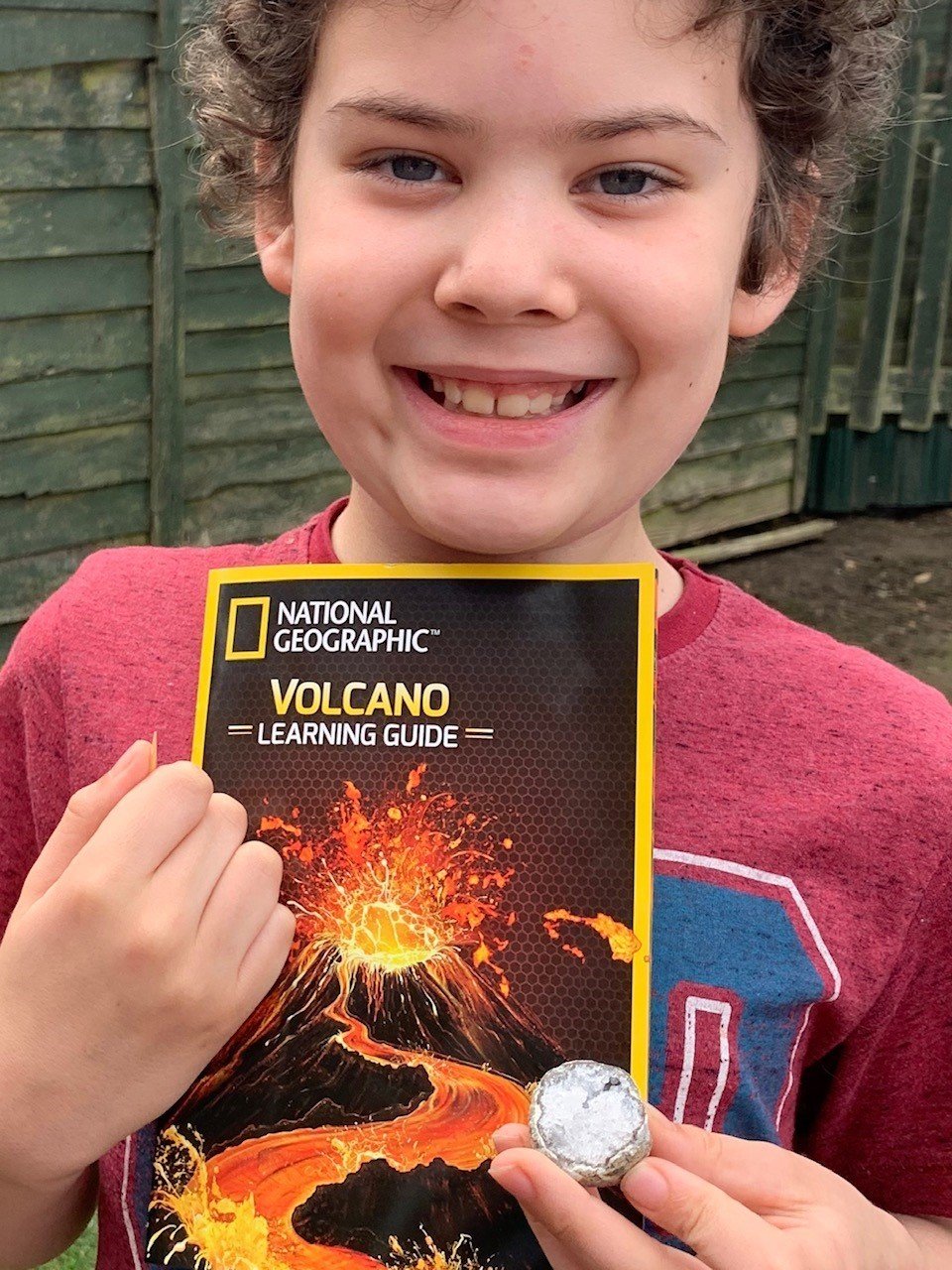 James O 3BT
James O from 3BT has been very busy during lockdown. He has compiled everything he has been up to in this fantastic PowerPoint.
Ben L 5TG
Here are Ben's completed Year 5 DT tasks. He took up the challenge to make a marble run and a water-bottle car. They look great, don't you agree?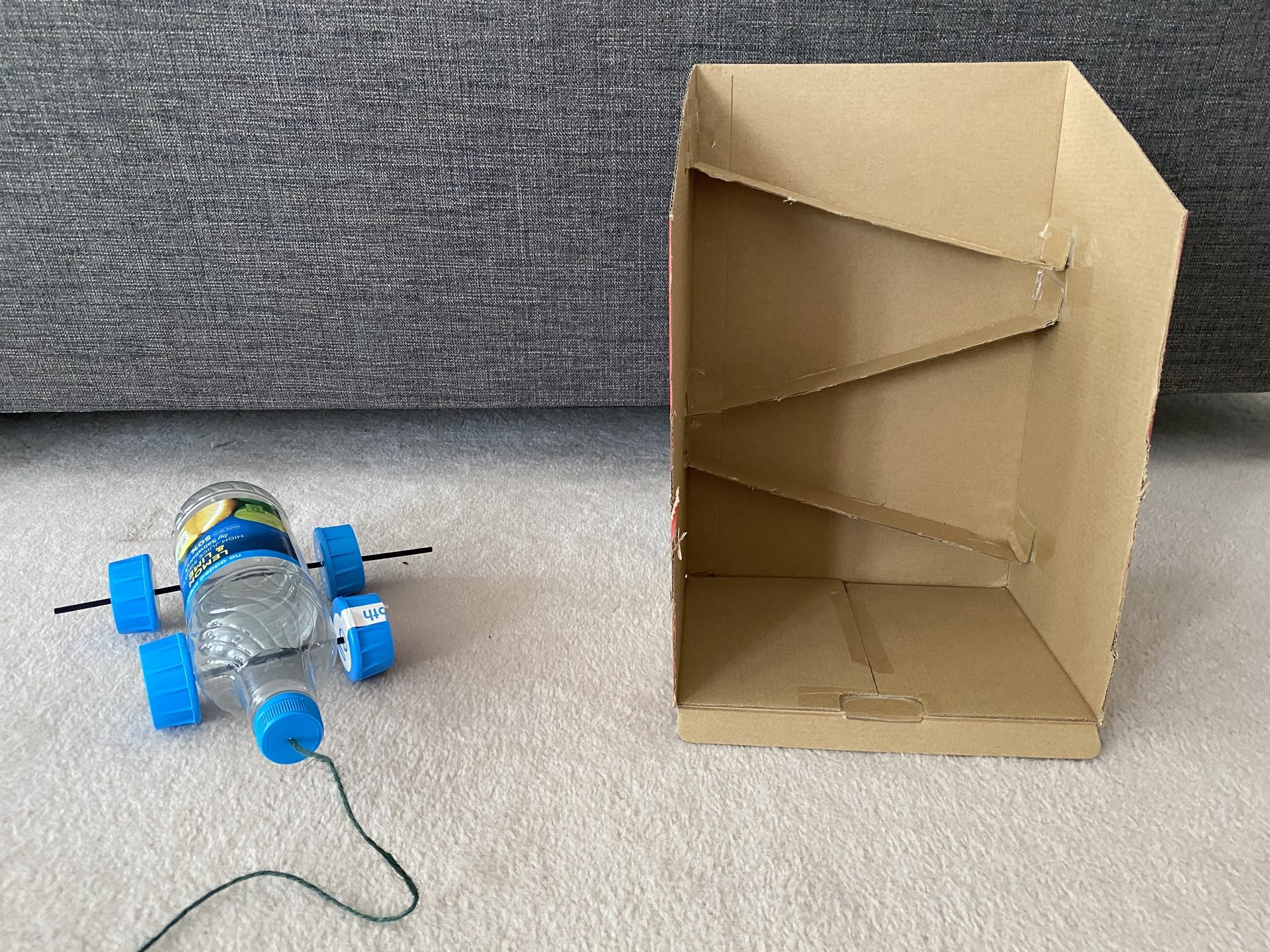 Florence 5PG
Have you heard of J.K. Rowling? Yes, she is the author of the Harry Potter stories! Well, she's running a competition for children to illustrate some of her new book. Here is Florence's entry! Just look at the detail she has included in her drawing!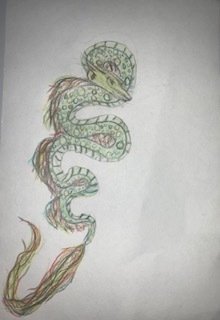 Florence from 5PG has been busy making pizza. This was one of the Year 5 DT tasks. Well done Florence it looks so yummy! Wouldn't you agree?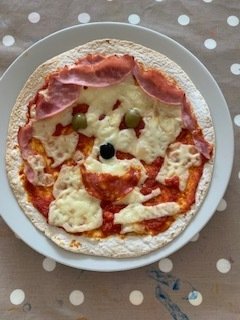 Imogen C 3LN
Imogen C 3LN, has been learning all about volcanoes. She has even made her own and caused an eruption. Well done Imogen!
Isabella 5TG
Whilst Isabella has been in lock down, she has been studying the life cycle of the butterfly. She watched caterpillars hatch from eggs, develop into pupa, and change into beautiful butterflies, which she then set free. Well done Isabella!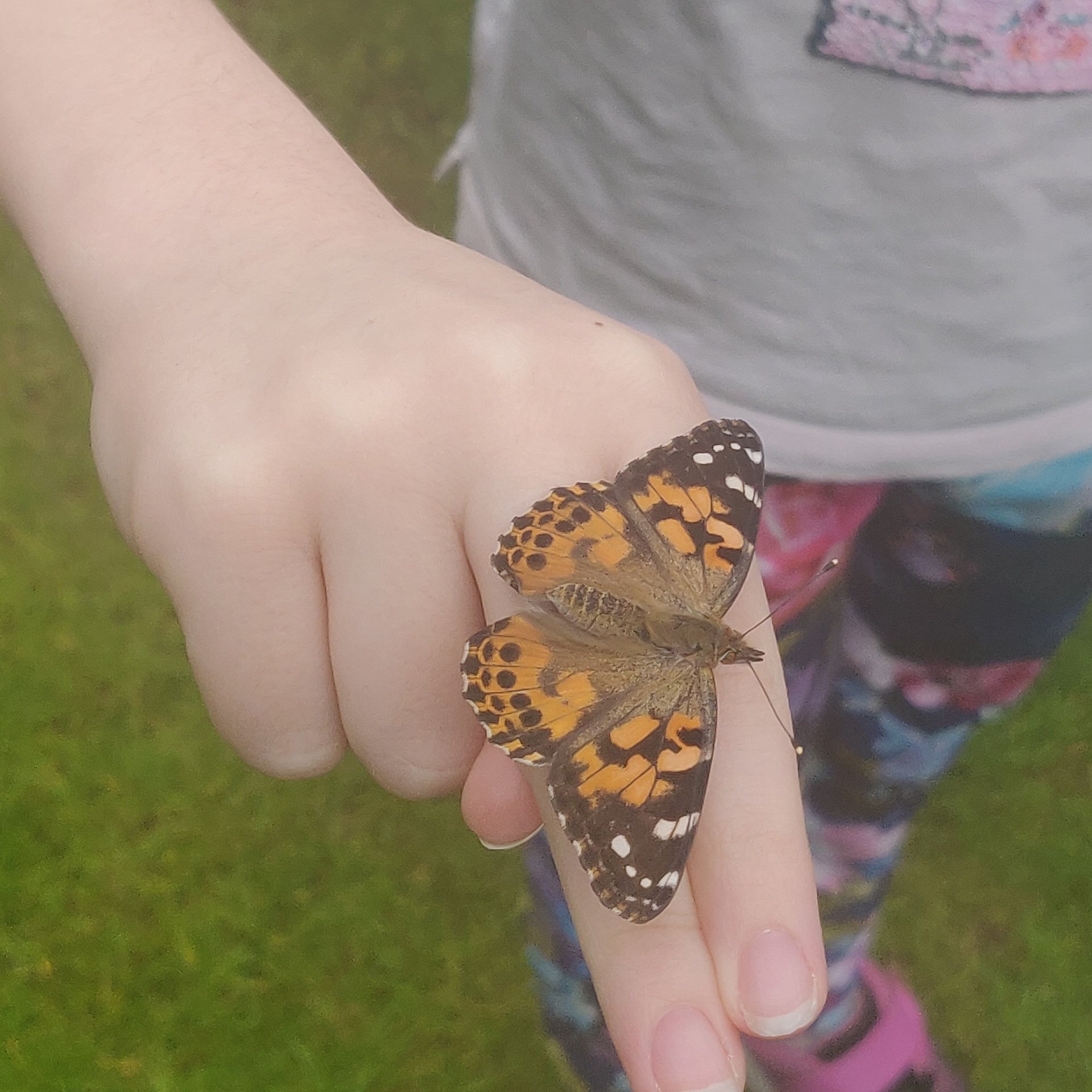 Madeleine 5PG
Are Egyptians and hieroglyphics your thing? Then, you will love looking at this artwork by Madeleine from 5PG. Super clay modelling skills!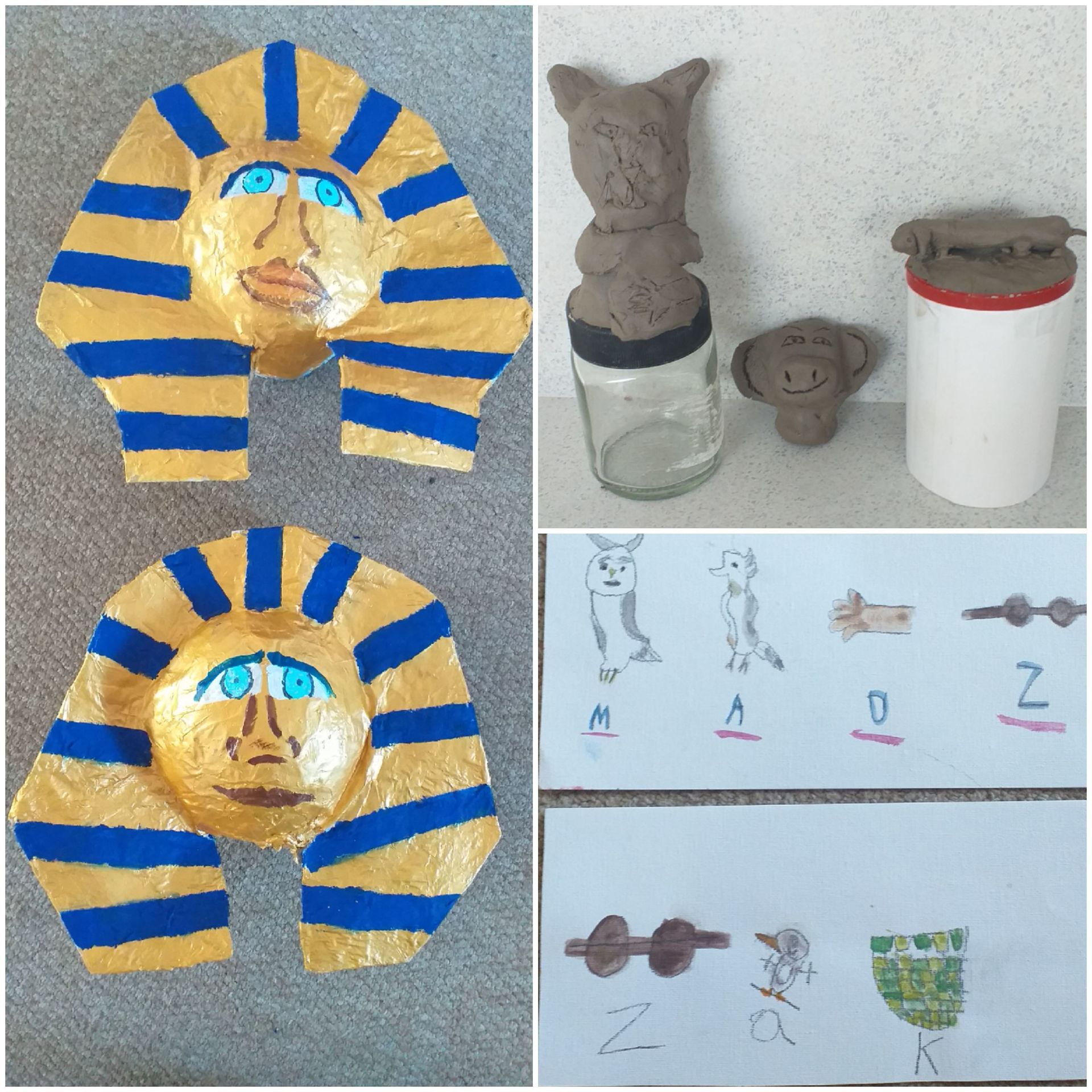 Madeleine from 5PG has been doing some cross-curricular work on endangered animals, during lock down. Just look at how much she has accomplished. Fab sketch of a polar bear Madeleine, well done!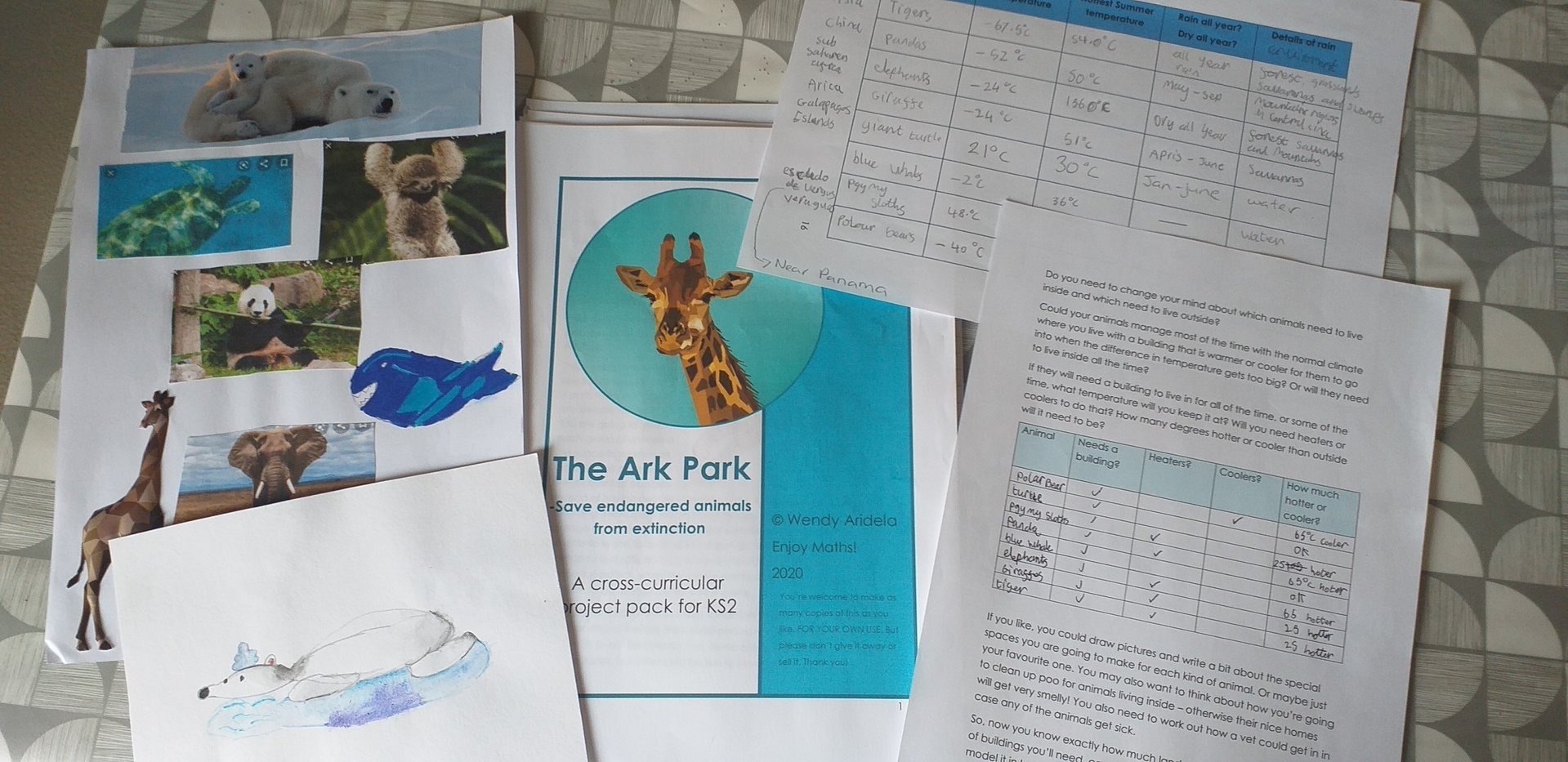 Nola 5TS
During lock down, Nola from 5TS has produced some inspired and colourful artwork. Can you see the various materials and colours that she has use to create it? This might give you some ideas for your own artwork? Well done Nola it looks super!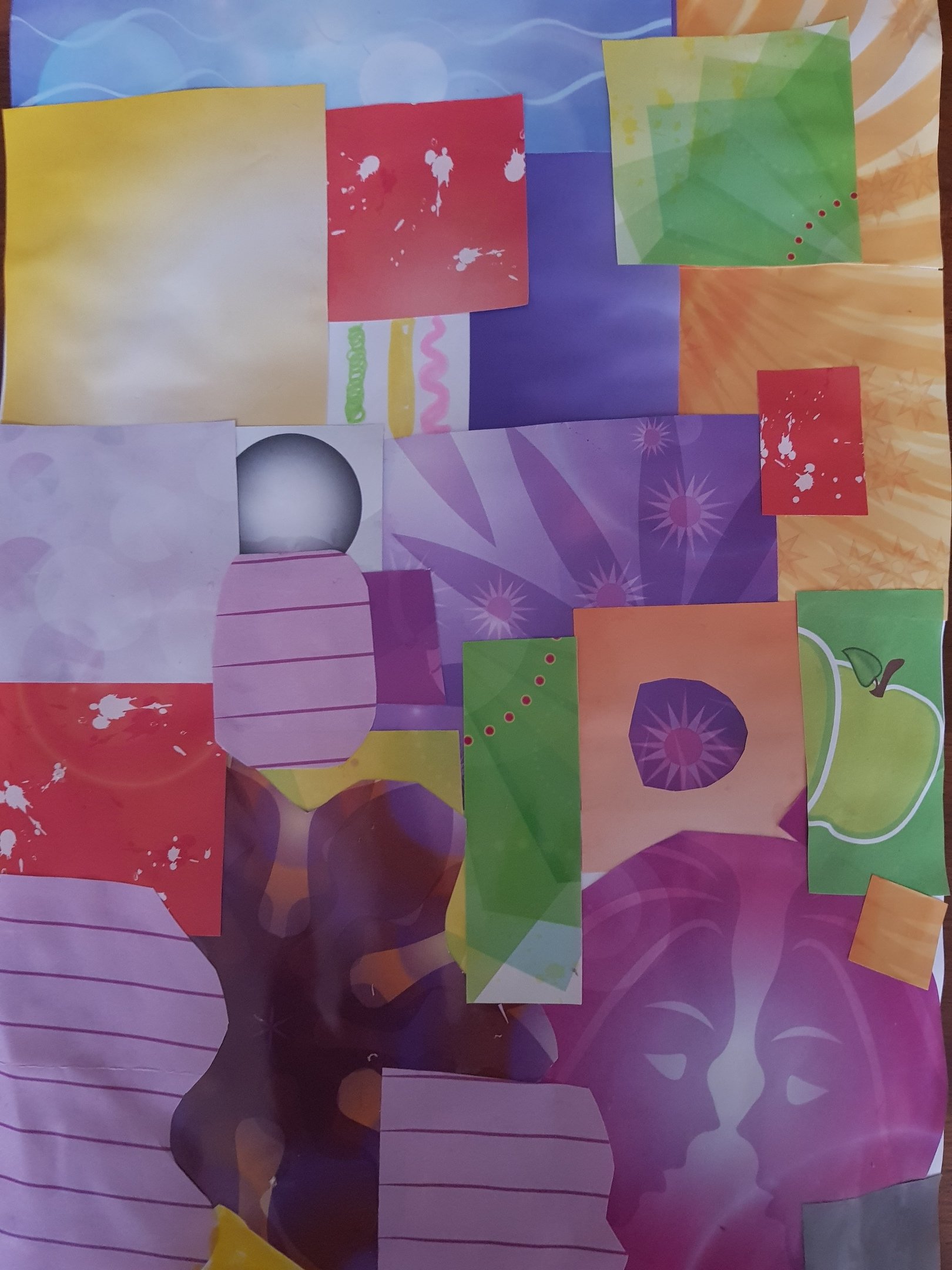 Mmmmm! These look good enough to eat! Nola (5TS) has caught the baking bug during lock down, where she has been perfecting her skills and baked these lovely scones. The question is what goes on first the cream or the jam?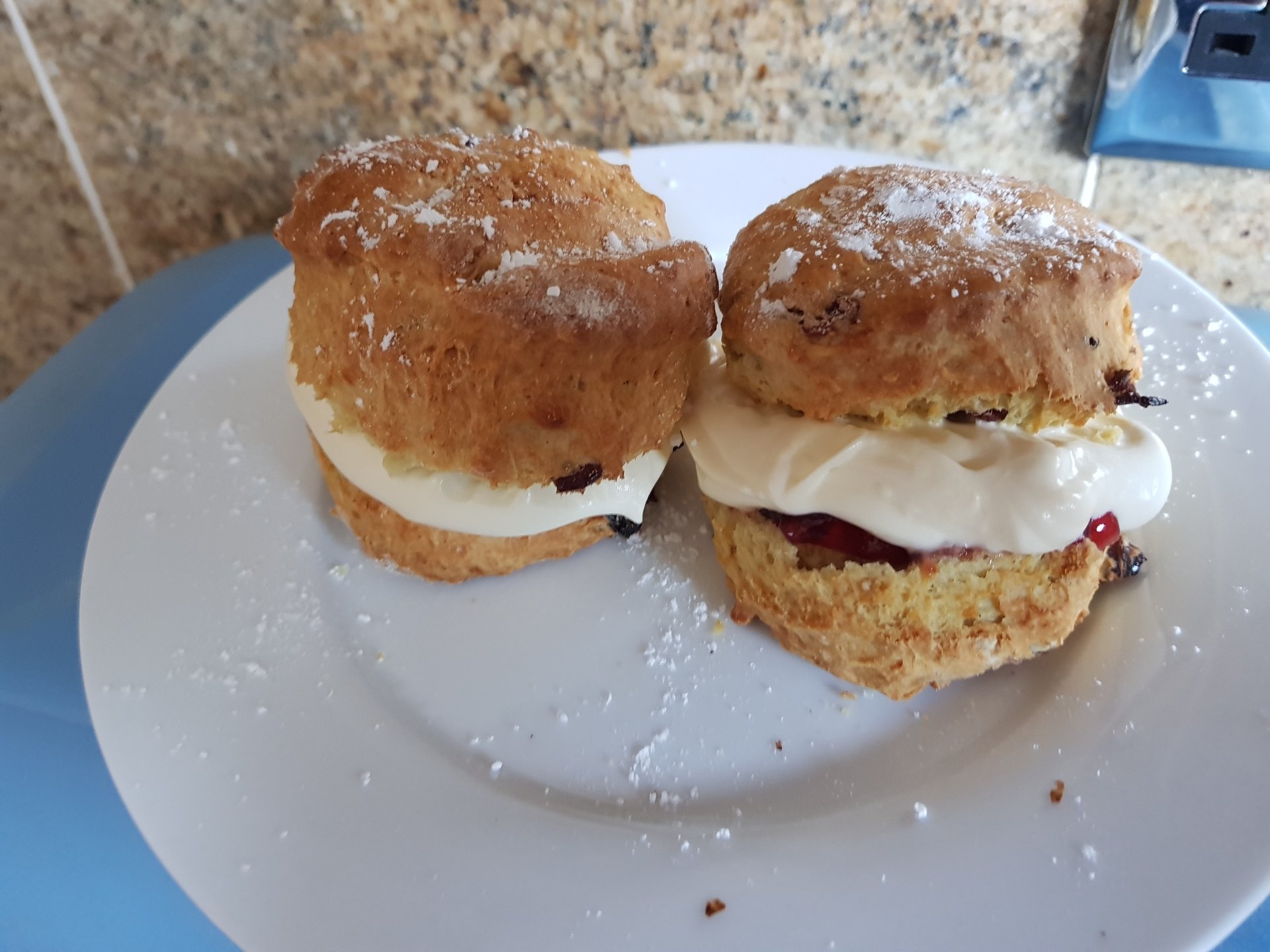 Sam 5TS
Learning to play the piano is Sam from 5TS. He has been practising during lock down and has made super progress! Watch out Mr. Lumsden - Sam might come after your job!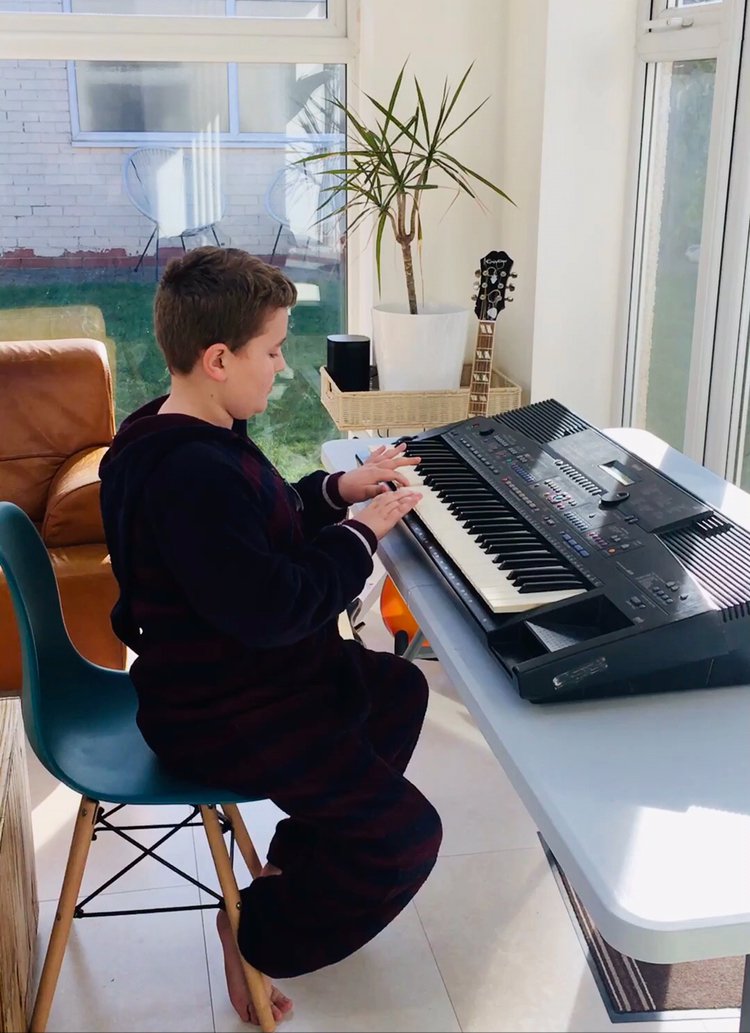 Daniel 6DW
Daniel (6DW) created a superb working volcano model and received a call from Southmoor School to say that his model made him winner of their weekly challenge.
Grace 6CF
It was so lovely to receive a letter from Grace in 6CF. I thought I would share it so that other people may be able to borrow some of her ideas to keep busy at home. Well done Grace.
Sophie 6JS
It was fantastic to hear all about Sophie's (6JS) lockdown activities. Because I teach Sophie Maths, I was particularly impressed with the secondary school content she has been attempting with her brother!
Lyra 3KE
Lyra has not only been busy reading but she has taught her dog to read as well!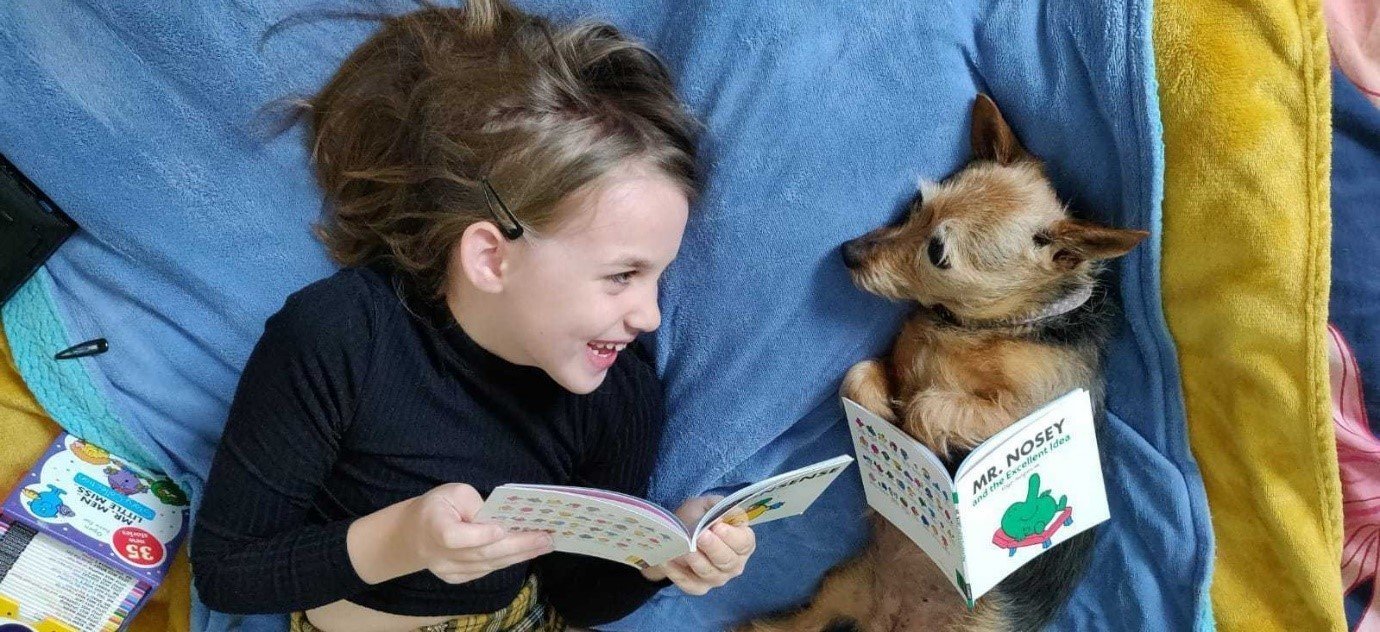 Lyra has been working on our Volcano topic and has made her very own volcano.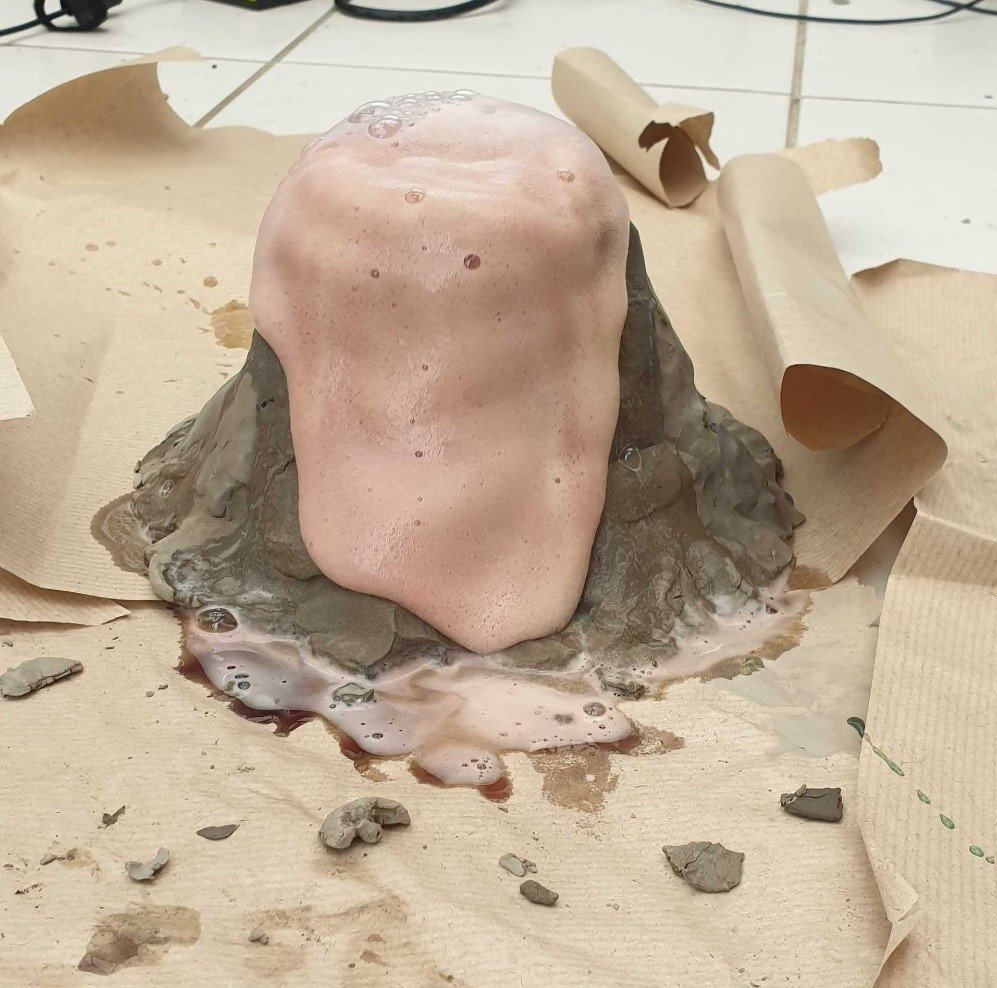 Sophie 5PG
Sophie has been practising her watercolour skills whilst at home during lock down. Do you notice any familiar techniques? A super picture, well done Sophie 5PG!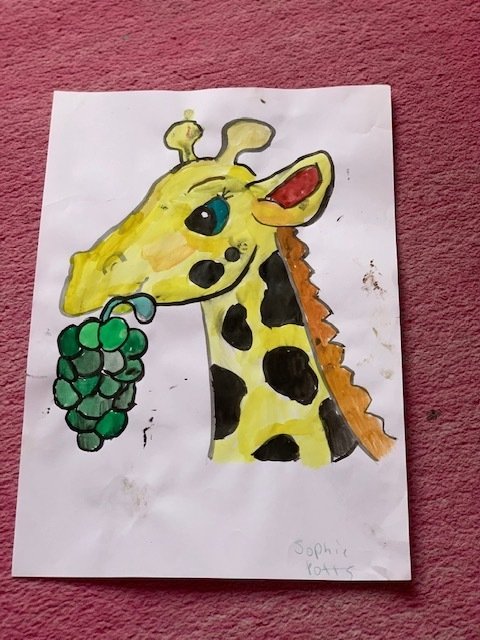 Maia and Lana 6CF
Maia and Lana worked so hard to explain all about volcanoes. I learnt lots of new facts. Could you learn something too?
Jaden 3BT
Jaden has been busy learning all about volcanoes and produced this amazing model. We can't wait to see what happens when it erupts!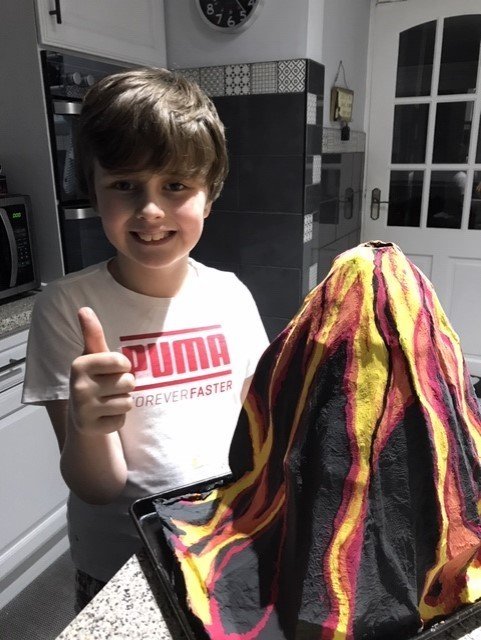 Maisie 3BT
Maisie has been busy cooking up a storm at home with a Spanish paella and delicious cakes for VE day.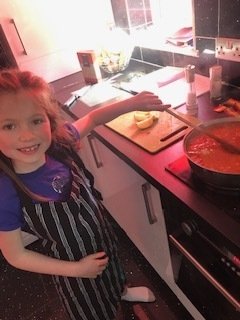 Aurelia 4KO
Aurelia has been working incredibly hard at home. She has looked into the maths behind how COVID-19 spreads and has written a great story. I'm looking forward to the second part!