Writing
At Hill View Junior Academy we aim to enable our children to become writers, to encourage confidence and the motivation to want to write. We strongly believe that through widespread reading for enjoyment we can promote high standards of writing. We aim to develop writing skills so that our children become fluent, ambitious and creative writers, able to produce outcomes that reflect of a wide range of text types. They will be able to structure and organise their writing to suit the genre they are writing and include a variety of sentence structures and writing techniques to include detail and description. We are passionate about vocabulary and teach our children the skills needed to acquire a wide range of sophisticated choices that help enhance their written word. Ultimately our goal is for our pupils to become independent and creative writers who are able draft and edit their writing to a high standard.
Abi Elphinstone Competition Winners
During the autumn term, Year 6 studied the book Sky Song by Abi Elphinstone. For homework, they were asked to produce a brief description of an ordinary object which had been tweaked to make it magical and this was entered into a national competition set up by Abi Elphinstone. The winners of the competition have just been announced and we are delighted to report that Grace won the competition with her invention of magical playing cards and received a signed copy of the book Rumble Star. Furthermore, Joe was a runner-up with his invention of a Dif-dimension Guitar and he received a signed bookmark. Well done to both of our winners.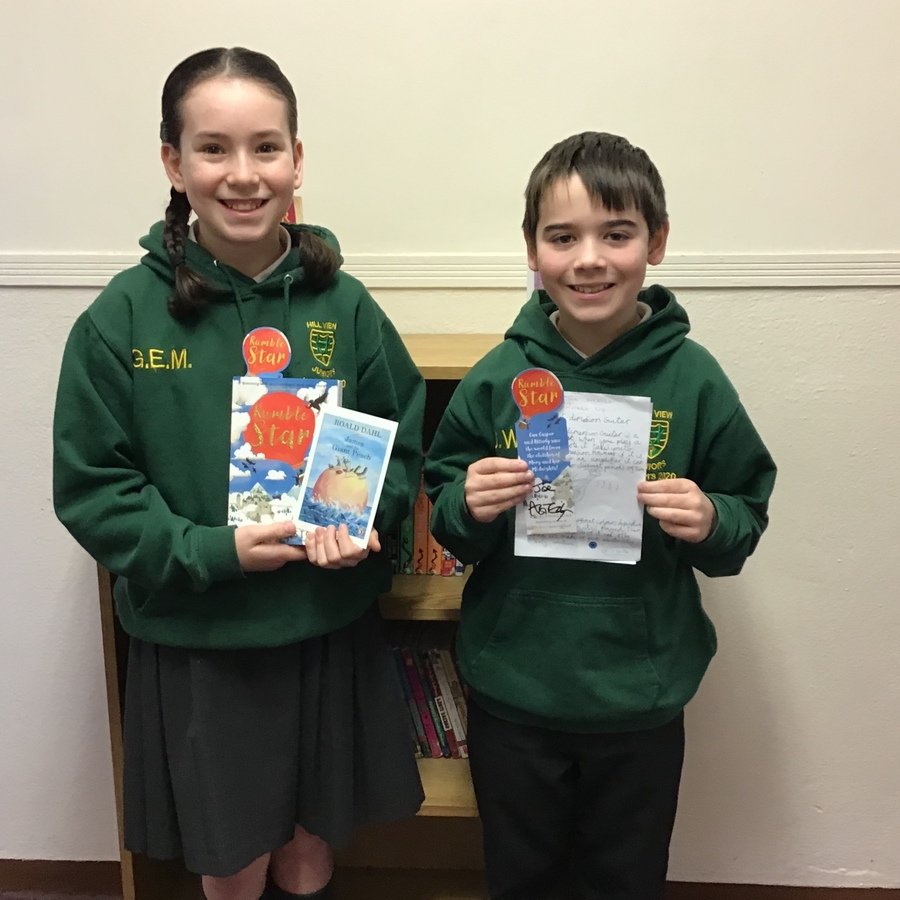 Spring Term Writing

During the last half term, our children have been getting stuck into a wide selection of novels and non-fiction topics that have inspired their writing. Everything from The Nowhere Emporium and Paddington to the Iron Man and A Long Walk to Water have all been used as exciting hooks to stimulate our work. Take a look through some of our classroom displays and writing outcomes below.