English Week 2 Resources and TTRS Interform Week 1 Results
English Week 2 Resources and TTRS Interform Week 1 Results
26 April 2020 (by hillviewjuniors)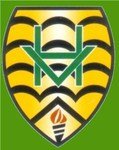 The English resources for Week 2 are now available on the English Home Learning Tab.
https://www.hillviewjuniors.co.uk/home-learning/english-1
TTROCKSTARS INTERFORM LEAGUE
HEADLINES from Round 1
3HH (Mrs Hiles/Mrs Hedley) , 4AM (Miss McKenna), 5TG (Mrs Gladden), 6SY (Miss Yates) are all currently top of their year group's league.
The closest margin of victory goes to 6JS (Mrs Sawyer) who only beat 6DW (Mr Wadsworth) by 91 points!
The next round of battles begins 9.00am on Monday 27th April so don't forget to help your class and remind your classmates to join in too.