English Week 3 Resources & TTRS Week 2 Results
English Week 3 Resources & TTRS Week 2 Results
3 May 2020 (by hillviewjuniors)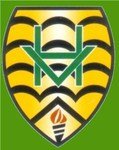 The resources for English Week 3 are now available to download at https://www.hillviewjuniors.co.uk/home-learning/english-1
TTROCKSTARS INTERFORM LEAGUE
HEADLINES from Round 2
3HH (Mrs Hiles/Mrs Hedley) , 4AM (Miss McKenna), 5TG (Mrs Gladden), 6SY (Miss Yates) are all STILL top of their year group's league after round 2. Check out the latest league tables at https://www.hillviewjuniors.co.uk/our-curriculum/mathematics.
This week's closest battle was between 3KE and 3LN, with 3LN winning by less than 1000 points.
The next round of battles begins 9.00am on Monday 4th May so don't forget to help your class and remind your classmates to join in too. This week's battles finish at 5.00pm on Thursday due to the Bank Holiday.