Summer 2 Home Learning Resources
Summer 2 Home Learning Resources
1 June 2020 (by hillviewjuniors)
&TTRS Headlines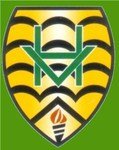 Content and lesson for all of the subjects in each year group has been made available on the school website under our Home Learning tab.
https://www.hillviewjuniors.co.uk/home-learning
Interform Rockstar Leagues
Headlines 31/5/20
The Premier League positions remain unchanged whilst 5PG, 5TS and 3KE take top spots in the other leagues.
There were some extremely close battles with 3 classes winning by less than 500 points!
The last round of battles (before promotion and relegation are decided) begin 9.00am on Monday 1st June so don't forget to help your class and remind your classmates to join in too. This week's battles finish at 5.00pm on Friday.
With Year 6 back in school this week, Year 4 will have to battle especially hard to win!