TTRockstars Headlines
TTRockstars Headlines
8 June 2020 (by hillviewjuniors)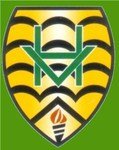 TT Rockstars Battles Season One
Headlines 7/6/20
Season One has been completed and congratulations to 4AM who are our first Champions!
Well done to 5PG, 5TS and 3KE who each won their league and are promoted to the league above taking the places of 5TG, 3LN and 3BT respectively, who each move down a league.
Season Two battles begin today (Monday 8th June) at 9.00am and run to 5.00pm Friday as usual.
Will you be helping your class to win this week?