Arrangements until the end of term - Please Read
Arrangements until the end of term - Please Read
12 June 2020 (by hillviewjuniors)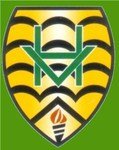 12th June 2020
Dear Parents and carers,
Arrangements until the end of term
I am writing to you to advise you of the arrangements that will be in place until 17th July.
School will remain open to all year 6 pupils and those children of key workers who have indicated that they require a place. NO changes are being made to any of the current arrangements already in place.
If your child or any member of your family is showing symptoms of covid-19 they must follow government guidelines, self-isolate and not attend school.
Parents of year 3, 4 and 5 pupils
Due to the number of pupils already attending, reduced staffing numbers and the practicalities for maintaining 2 metre social distancing, and in line with the government announcement of 9.6.20 - that all pupils now won't be expected to be in school before summer term end, I have reluctantly made the decision that school will stay closed to pupils in years 3, 4 and 5. However should government guidance change we will reassess the situation.
Home learning will continue to be provided on the website for these year groups, and children not in school, and additional activities have been added.
Teachers, who are unable to be in school, will be in phone contact with those children at home fortnightly, and all teachers would love to see any examples of children's work that has been completed during the lockdown period especially the ones they are proud of. The staff would also love to hear from the children, so if there are any messages the children would like to send to their class teachers these can be emailed in to office@hvj.org.uk and we will forward them to the teachers. We will also put a selection of letters and work onto the school web site.
Again, can I thank you all for your support and patience during these trying times.
Kind Regards,
Tricia Bevan