TTRockstars Headlines
TTRockstars Headlines
15 June 2020 (by hillviewjuniors)
Below are the headlines from last week for TTRS. We are also aware that there is an error on the Home Learning Maths page - we are working to resolve this and will notify you once we have. Thank you for your patience.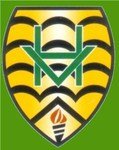 TT Rockstars Battles Season Two
Headlines Season 2 Week 1 (14/6/20)
Well done this week to 5PH who had their very first victory and 3KE who edged a very close battle with 4KO.
Also a special mention to 6CF who managed to score over 100,000 points this week.
Currently 3HH, 6CF, 6JS and 6DW are sitting at the top of their respective leagues.
The next round of battles begins at 9.00am on Monday 15th June and runs until 5.00pm Friday. Make sure you join in and support your class team!