Year 6 Parents
Year 6 Parents
15 June 2020 (by hillviewjuniors)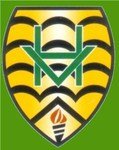 15th June 2020
Our Ref: CF
Dear Year 6 Parent/Carer
I hope you and your family are well in these uncertain times.
As it is coming to the end of the school year, and a very different one than we had all planned, I wanted to ask for your help.
We are hoping to create a leavers' video for the children as something to remember their time at Hill View Junior Academy.
We are hoping to include a section for each child so I am asking you to provide me with the following things for your child:
A picture of your child now and when they were younger (if these pictures could be in uniform that would be great)

Your child's favourite memory from Hill View Junior Academy

What your child will miss about our school.
If you could email these things to me at shjcfletcher@hvj.org.uk no later than Friday 26th June to allow us time to gather the information together.
By sending your child's information you are agreeing to share this with the other children in the year group. It will be being presented on a DVD as well as an online resource.
If you would like your child to be included, but would not like their image to be shown, you could send in a drawing or just the written information.
Many thanks for all your help,
Miss C Fletcher
Year 6 Leader