Reading - Oxford Reading Owl
Reading - Oxford Reading Owl
16 June 2020 (by hillviewjuniors)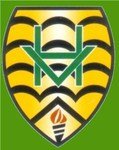 Just a reminder that you are now able to sign up, for free, to a facility called Oxford Owl.
Oxford Owl is part of the Oxford Reading Tree company which is the main scheme we use for reading in our school. Signing up, will give the children access to a wide range of reading material at the same levels as the books we use in school. The books are graded by age group and use the same system of levels and book bands that home readers use. This means that the children have access to books that are appropriate to their reading ability.
To access this facility search online for Oxford Owl and join up.