TTRS Headlines
TTRS Headlines
22 June 2020 (by hillviewjuniors)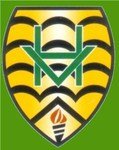 Headlines Season 2 Week 2 (21/6/20)
6CF scored over 100,000 points again this week and along with other year 6 classes look set for promotions.
3HH continue their good form to beat 5PG and set up a head to head battle this week with 6SY to see who will be crowned Champions for Season 2.
3KE v 3LN is another interesting battle this week to see who will survive in League 1 and who goes down to League 2.
Don't forget to join in this week. Battles start at 9.00am Mon 22nd June and run until 5.00pm on Friday.