TTRS Headlines
TTRS Headlines
29 June 2020 (by hillviewjuniors)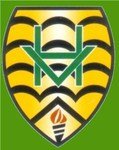 TT Rockstars Battles Season 2
Headlines 28/6/20
Season Two has now been completed and congratulations to 6SY who are our new Champions.
Well done to 6CF, 6JS and 6DW who each won their league and are promoted to the league above taking the places of 4AM, 4GM and 3LN respectively, who all move down a league.
Season Three battles (the last 3 weeks of the term) begin on Monday 29th June at 9.00am and run to 5.00pm on Friday as usual. Will you be joining in to support your class?