Year 6 Transition
Year 6 Transition
6 July 2020 (by hillviewjuniors)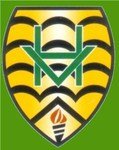 Dear Parents and Careers,
It is coming up to a very important change in your child's life – moving to secondary school. In normal circumstances, your child would be able to visit their chosen secondary school and they would be supported with this move at school.
In current times, this is unable to happen. We want to stress how important it is to provide some support and preparation for the transition into secondary school. We have found some valuable, easy to use resources that you should be able to complete at home with your child.
If you follow this link https://www.hachetteschools.co.uk/landing-page/hachette-schools/be-awesome-go-big-resources-for-year-6/ it will take you to a website containing 9 sessions. They provide support to your child and suggests books that might be worthwhile reading.
Each session has a PowerPoint, videos and activities that you should be able to work through with your child.
For children who are going into school, this will be covered there so you do not need to complete this at home.
I hope this will be of some help,
Miss Fletcher