TTRS Headlines
TTRS Headlines
13 July 2020 (by hillviewjuniors)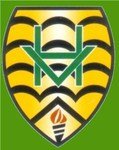 Headlines 12/7/20
Thanks again to all the players (especially those at home) for last week's efforts.
All the year 6 classes won their battles again this week along with 4AM, 4KO, 3LN and 3BT.
This coming week, 6SY battle 6CF in a head to head for this season's title and it could be a record high scoring match! Elsewhere, will 3LN take the League 2 crown and who will win in the Year 5 head to head between 5TS and 5TG?
The next battles begin on Monday 13th July at 9.00am and run to 5.00pm on Thursday. Will you be joining in to support your class for the very last time this year?