Reading Together Day - 16th July
Reading Together Day - 16th July
14 July 2020 (by hillviewjuniors)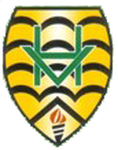 Families are invited to take part in a celebration of reading for the first national Reading Together Day on 16 July.
As families and individuals grapple with the challenges of school changes, loss of support networks and the implementation of social distancing, the aim of the Reading Together Day is to bring families, friends, schools and wider communities together - starting conversations, sharing stories, making connections, celebrating reading and having fun. People of all ages are invited to take part in sharing the love of reading for pleasure, to help build skills, increase confidence, support educational attainment and improve wellbeing.
The day will be coordinated by The Reading Agency, with over 15 organisations including the National Literacy Trust, BookTrust, Arts Council England and the British Library as well as World Book day will bring you a schedule of fun activities that families can take part in throughout the day.
For further details about the day please visit https://www.worldbookday.com/2020/07/join-us-for-reading-together-day-on-16-july/