Hill View Junior's Football Round Up
Hill View Junior's Football Round Up
22 March 2019 (by hillviewjuniors)
This week saw our year 4, 9-a-side and girls' team in action.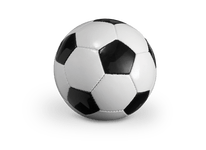 On Wednesday our Year 4 team triumphed in their County Cup round making it through to the next stage of the tournament.
On Thursday we saw our girls' team in action with a resilient performance, scoring a total of 7 goals in 3 games! Unfortunately it wasn't enough to see us progress to the next round.
Tonight, Hill View's 9-a-side team made it through to the semifinal of the Watson Cup after an exciting 3-2 victory over a strong Barnes team. Goals from Corey and 2 from Ryan helped to secure the win.
Well done to all of the teams involved this week!