Hill View Do It Again!
Hill View Do It Again!
10 June 2019 (by hillviewjuniors)
Last week our Y5/6 football team was in action on Wednesday and Friday in two more semi-finals.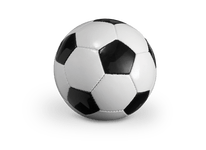 On Wednesday, the football team won their semi final to make in to the final of the Watson Cup!
This was followed by an exhilarating performance on the Friday evening in the Gormley Cup semi-final, seeing the team win 2-1 to make it through to the finals.
Two wonderful performances! Well done and thank you to all who have been involved.
Fingers crossed for the finals!