More Success for Hill View
More Success for Hill View
26 June 2019 (by hillviewjuniors)
So far this week both the girls' football team and Y5 football team have been in action.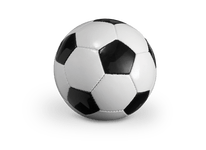 Yesterday, despite the downpour, spirits were high as Hill View's girls' team were playing for a place in the Jill Scott Cup final. Two impressive wins and a draw out of 4 matches saw the team get what they needed to progress through to the finals.
Good luck everyone!
Afterwards, all attention was turned to tonight with the Year 5 team playing in the Peter Lightle Cup.
A series of emphatic wins saw the boys reach the final against Bernard Gilpin. In what was described as a tight game, the team came away winners with a 1-0 win.
A huge well done to all of the teams involved this week.
All eyes now focus on tomorrow's 7 a-side finals. Best of luck everyone!