Off to a Flying Start
Off to a Flying Start
12 October 2019 (by hillviewjuniors)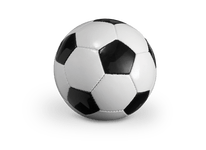 Hill View Junior's 9 a-side football team were in action last night with their first match of the season.

Hill View went in to the break at half time down 2-1 to rivals, Northern Saints. However, the second half saw a transformation and a flurry of goals from Daniel, Luca and Finn which saw the end result finish with a dramatic 9-2 thrashing, with Hill View walking away as winners.
A huge well done to everyone involved and thank you to the parents who were as supportive as ever.