What a Way to Start!
What a Way to Start!
25 October 2019 (by hillviewjuniors)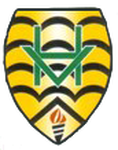 Here at Hill View Juniors we have been working incredibly hard over the last half term.
We have learned so much in that time.
Take a look at our Year Group pages on the website to see just some of the things we have been up to!
Year 6
https://www.hillviewjuniors.co.uk/year-groups-1/year-6
Year 5
https://www.hillviewjuniors.co.uk/year-groups-1/year-5-1
Year 4
https://www.hillviewjuniors.co.uk/year-groups-1/year-4

Year 3
https://www.hillviewjuniors.co.uk/year-groups-1/year-3-2