Home Learning Tasks for the Summer Term
Home Learning Tasks for the Summer Term
19 April 2020 (by hillviewjuniors)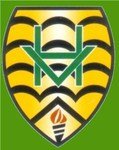 From all at Hill View Juniors, we hope you have had a relaxing Easter holiday during this unprecedented time.
Behind the scenes, staff have been preparing some home learning tasks for the pupils to complete while the school remains closed.
There is a new Home Learning tab on the website that offers guidance as well as the tasks for the children. The tasks (where otherwise stated) have been designed to allow coverage for the next 6 weeks.
Alongside this, a letter has been sent out via the app detailing the purpose of these tasks; please take the time to read this. You can also access this at https://www.hillviewjuniors.co.uk/home-learning
Mrs Bevan has also written a letter for the children that can be accessed by visiting the school's homepage (https://www.hillviewjuniors.co.uk/) – please allow children to read this.
Most importantly, stay safe!